Camtasia Studio
---
Screen Recorder
and Video Editor

---
with Bonus Pack
including Templates, Video Backgrounds, Sound effects and more
Along with that discount price, we are offering a big bonus
Worth $450 for free!​
Camtasia Templates
which can be used to make Intro videos, teasers, etc.
Video Background
for various themes: Christmas, Winter, Event, etc
Music Tracks
Loopy, Funny, Classic, whatever your theme is.
Our
Bonus Pack Templetes

Includes

$450 Content FREE with your Purchase
---
Ready-made Project Templates
Sound Effects
Video Backgrounds
Get Camtasia Stusio Now with Super Bonus worth $450
Your Advantages With The Camtasia Super Bonus
Music Tracks, Audio Loops
Choose from more than 300 music tracks and audio loops, to enrich your videos acoustically.
HD Background Videos
Profit from access to hundreds of animated HD background videos.
Sound Effects
Choose from more than 2,000 sound effects to make your videos convincing and to ensure that important statements and notes capture attention.
Camtasia Intro Video Templates
Choose from dozens of intro video templates for the introduction to your video, or to achieve a recognition factor for your YouTube video series, etc.
100% Royalty Free
All background videos, music tracks, audio loops and sound effects are 100% royalty free. You can use video and audio clips in both your private and commercial video projects.
Lifetime Access
With the Camtasia Super Bonus you get lifetime access to the video backgrounds, audio loops and Camtasia intro video templates purchased.
Free Access To New Videos, Audios & Templates
We constantly extend the Camtasia Super Bonus with new videos, audios, and templates. As a Super Bonus customer you automatically get access to these new videos, audios, and templates, without any further costs or fees
Unlimited Downloads
Log into the members area whenever you need another background video, intro video template, music track, audio loop or sound effect for your next video project, and download the required video or audio file only when you actually need it.
Discounted Price: $269 Only
Main Features Of
Camtasia Studio
Incorporate webcam
Put a face to your voice. Simply turn on your webcam when you start screencasting, and Camtasia will automatically add it as a separate track.
Edit audio and video separately
After you record, Camtasia will import your system audio, screen video, cursor, and microphone onto their own tracks, so you can easily edit them separately.
Import more footage
Add in real-world footage with TechSmith Fuse, our free mobile app. Or, import existing videos, photos, music, and more to create unique videos that stand out.
​
A screen recorder that captures exactly what you need every time
Record whatever part of your screen you need, down to the pixel. Camtasia's precise crosshairs make it simple to capture windows, regions, or your entire desktop.
A video editor that gives you total control
Your screen recordings don't have to be perfect in a single take. Camtasia's video editor makes it painless to cut out mistakes or patch in new footage. With the editing timeline, you have control over every frame in your video. And if you change your mind, Camtasia will always save your original footage, even if you've cut clips.
Unlimited tracks
The multi-track timeline expands to fit all your projects. Work on a quick tutorial with tracks for screen content, audio, and callouts or a full-blown product overview with screen video, live action, effects, and multiple audio tracks without missing a beat.​
Split, delete, and stitch
Perfect for getting rid of mistakes. With one click of your mouse, split clips into two, remove portions of a clip, or delete one entirely. And any clips you've split will be stitched together at the cut.
Noise removal and leveling
Use the audio tools to clean up the sound on your screencasts. Remove noise to make really crisp narration, or adjust the levels on any track you'd like.
Captioning
Add ADA-compliant captions to your videos. Camtasia supports both open and closed captioning. Plus, captions can be exported for translation.
Video effects that let you draw attention to what's most important.
Help your audience stay focused on all the important parts of your screencasts. Add animations, quizzes, and more to draw in your audience. Then, save elements you repeat a lot, so you can stay consistent across projects.
Callouts - Arrows, cursor effects, keystrokes, sketch motion illustrations, text boxes, highlights, blur, and more--help you get your point across.

Quizzing (PC Only) - Check comprehension with a quiz. Camtasia quizzes are SCORM-compliant, so they'll play nice with your LMS or grade book.

Zoom, Pan, & SmartFocus - Use panning and zooming to direct viewers' attention by showing only what's important. Or, let SmartFocus do the work for you.

Green Screen - Camtasia's chroma key effect removes the background color of any video. Layer it on top of your recording to put yourself right in your video.
Amazing Discount ! Ending Soon
What People are Saying...

Allison


New Verified Buyer
I personally use it to make product demos with interactive effects and callouts to make understanding easier. Thank you Dealarious for Bonus stuff!
Level of control over videos provided by Camtasia is excellent and has not match with other screen capturing software.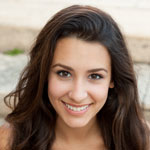 Julia Verified Buyer
Save

,

Share

, or

S

end

your Screencasts

Export your video projects in a variety of file formats (MP4, WMV, MOV, AVI, etc.) with Camtasia's custom production settings. Share your recordings on your organization's LMS or add them to Microsoft PowerPoint presentations, so everyone can see it at once. Or send your recordings straight to accounts you already use like YouTube, Vimeo, Google Drive, and more.
Get The Deal Only for $269