Advanced photo editing tools like Adobe Photoshop, Lightroom, Corel Paintshop Pro, etc., made editing easily accessible to photographers. However, getting used to this professional suite can sometimes feel intimidating, especially for beginners.
With that in mind, Skylum developers from Ukraine created Luminar Neo. Unlike other intimidating photo editing programs, with AI-centered photo editing capabilities, anyone can make professional adjustments to their images without spending enormous time mastering the program.
Luminar Neo Review: Quick Summary
Pros
Intuitive Interface
Exceptional end results
Works as Adobe Photoshop & Lightroom Plugin
Portrait AI produces good quality results
Mesmerizing Sky Replacement tool
Use the same tools multiple times without losing previous edits
Cons
Insufficient organizational features
Limited Preset collection
Limited Layers Capabilities
Missing shortcut keys
Heavy RAM usage
Laggy Performance in low specs devices
Some AI features are not so effective



Supported Platforms: Windows, OSX
---
In short, Luminar Neo is an easy, fun, and accessible AI Photo Editor that can turn regular photos into something exceptionally dramatic with just a single click.
In this Luminar Neo review, I will share my insights on the comprehensive functions of the latest update of Luminar Neo (1.4.0) and its practical worth to photographers.
Luminar Neo Review: Pricing Details
Luminar Neo has monthly, yearly, and lifetime license (one-time payment) plans. The pricing details are as follows:
You can purchase Luminar Neo with a lifetime plan (along with a paid Extensions Pack) or as a subscription. Subscription plans allow using the software on 2 devices, whereas the lifetime license is for 1 device only.
The Monthly and Yearly subscription plans include the Luminar Neo, along with all extensions currently available and those that come out during the subscription period. You are also entitled to all major Luminar app updates or new versions released during your subscription period. Hence, you have guaranteed access to all the latest Luminar functionality.
With a Lifetime license, you get Luminar Neo and all maintenance and feature updates shipped for the purchased product version. You can also expand Neo's feature set with the paid 2022 Extensions Pack.
Use our Luminar Neo discount codes for the best deals on subscription and lifetime plans.
Luminar Neo Review:
Supported Platform and Installation
Luminar Neo supports both MAC and Windows OS platforms. However, ensure that your system meets the minimum requirements specified by Luminar. If not, the performance could get a little laggy, which I will discuss later in the performance section of my Luminar Neo review.
The installation of Luminar Neo is simple. You will find the installation file over at Skylum's official website. To download the installation file, you should sign in to your Skylum account, and then you can download the file from the landing page.
After downloading the installation file, you can easily install Luminar Neo with a single click. The installation process took around 30 minutes on my device. However, the installation duration varies depending on your device's specifications and internet speed.
After installation, log in to your Skylum account on the app to get started.
Note: Luminar Neo acquired 2.54GB of space on my SSD, which in my experience, is standard compared to other standalone photo editing programs.
Luminar Neo Review: User Interface
The interface of Luminar Neo is simple, clutter-free, and intuitive. Any photography enthusiast, regardless of their experience, can easily navigate through all the functionalities available without needing the help of manual guidance.
Upon opening Luminar Neo, you will find a clean, dark-themed three-panel workflow. To get started with the editing, you will find three modes to select from at the top of the window.
The Catalog allows you to view the images of your chosen folder.

After selecting the picture you want to edit, you get the option to apply Presets from pre-installed lists.

Manually edit the picture by clicking the Edit option.

On the left side of the initial window, you can add photos, folders, or albums as per your requirement. You can also view recently added and edited pictures and other images that are in the trash.
The right side of the opening window shows the meta details of the selected image. However, unlike other editing platforms, you can not change those details.
If you are looking for additional menu items like exporting options, help, file, support, and others, you can access them by clicking the Luminar Neo Icon on the top-left corner.
This unusual positioning of menu items can confuse the users. Therefore, I can only wish Skylum to provide a dedicated Menu section in their future update.
Luminar Neo Review: Key Features
Apart from the standard editing features, Luminar Neo is known for its advanced and efficient AI Tools. These tools are categorized into four parts (Essential, Creative, Portrait, and Professional) for user convenience, which I will be discussing below:
Essential Tools
The Essential Tools section in Luminar Neo helps you to make useful basic adjustments. Below I have briefly assessed a few of the essential features I liked in Luminar Neo.
Enhance AI
The Enhance AI tool consists of two helpful adjustment options, Accent AI and Sky Enhancer AI. This feature automatically analyses the image and enhances the photo with the help of artificial intelligence.
Accent AI is basically a compact form of 12 traditional composition-controlling tools in the form of a single slider. After applying the slider, the artificial intelligence will balance the highlights, shadow, exposure, contrast, and other details to the need of your image.
The feature is more effective with an underexposed image.
Sky Enhancer AI detects the sky in the background and applies necessary adjustments automatically. The feature adds details to the overall quality of the sky by enhancing the elements present, like color, clouds, sunlight, and sunsets.
The Artificial Intelligence process cannot detect grey, unfocused, and blurred skies.
Powerlines and Dust Spots Removal Tools
Sometimes unwanted wires and dust spots can ruin the overall beauty of a photo, and this is where Luminar Neo's Powerlines and Dust Spots Removal tools come in handy.
Both tools are available under the Erase section. With a single click, the AI of Luminar can erase the wires and dust spots from the image in view. You can manually erase the powerlines and dust spots by adjusting the brush size and clicking on the lines you want to erase.

Impression on the tool's effectiveness:
The tool is most effective when not many elements are present in the image. Otherwise, it might produce some abrupt results. At times, the tool also fails to recognize the dust spots present on the image.
Interesting Fact: Upon manual usage, I found the feature to be similar to Photoshop's healing tool.
Creative Tools
The Creative Tools section in Luminar Neo allows the user to play around with innovative AI tools to add more depth and artistic expression to the photo. Tools include Relight, Sky, and Atmosphere AI to name a few. Sky AI is one of the few Creative Tools that grabbed my attention by producing some stunning end results.
Sky AI
Honestly, I got engrossed while testing Luminar Neo's Sky AI feature. The feature can instantly swap a bland sky with good selections of appealing skies from Luminar's collection, which in my opinion, is efficient. You can also buy more sky replacements if you require something specific rather than their own selection.
During my Luminar Neo review test, the feature processed exceptionally fast and didn't put much pressure on the program's performance, unlike other tools in Luminar Neo. Another impressive fact is that the tool replaces the sky and enhances the overall quality that suits the image. You can also tweak the Sky Adjustments if you'd like to.
I got mesmerized upon noticing a perfect reflection of the applied sky on a water surface. I appreciate the detailing that the Skylum team had thought of for Luminar Neo. They even went an extra step and allowed the users the ability to play around with the Reflection mode.
Sky AI is a quick and easy way to switch a mundane image into something creative without performing any manual action.
Portrait Tools
Portrait tools are another useful addition by the developers of Luminar Neo. It targets the pain point of photographers who lacks expensive lenses or wants to work on captivating retouch edits within a minimum amount of time while keeping the quality of the photo intact.

Tools include Portrait Bokeh, Face, Skin, and Body AI. Portrait Bokeh, Face, and Skin AI are some useful features that made retouching easy and the end result stirring.
A useful tool for those obsessed with bokeh images or a photographer lacking a lens with a large aperture (E.g., a kit lens on a crop body). The AI uses human-aware 3D depth mapping that can mimic the look of a photographic bokeh effect.
Applying the Portrait AI bokeh is easy. After selecting the feature followed by a click, it will automatically recognize the subjects in the photo and exclude them from the background to apply the bokeh effect.
If you wish to apply the effect manually, the feature offers a brush to mark the subject you want to exclude from the background for the fake-bokeh effect to function.
Tip: It is recommended to use an image of wide depth (a good amount of physical space between the subject and the background) for impressive results.
Manual retouching could sometimes be a little overwhelming. Having said that, Luminar Neo's Face and Skin artificial intelligence makes it quick enough to produce remarkable results. It is a great tool for portrait, fashion, and editorial photographers.
With Face AI, you can adjust the face's lighting, add more depth to the eyes, whiten the teeth of the subject, and make the lips more profound without any manual hassle.
With the Skin AI, you can achieve a blemish-free realistic, smooth skin texture for the subject by moving the sliders available in the panel.
Impression on the tool's effectiveness:
I usually like to click portrait pictures, and manual editing through Photoshop was a time-consuming and struggle-some task. Luminar Neo's Face and Skin AI made the work easy for me. With the convenient adjustments sliders, I have achieved a stunning result in a small amount of time.
The effectiveness of the feature is outstanding, and it will save time for those who want to do quick retouching without fearing the loss of their image quality.
Professional Tools
The Professional Tools in Luminar Neo focus on precise control over certain advanced features. Tools include Supercontrast, Color Harmony, and Dodge & Burn.
The Clone tool is a new member of Luminar Neo (1.4.0), and I am quite delighted to say that I have enjoyed using the tool to manipulate my unnoticed mistakes from some photos.
This tool allows you to replace unnoticed or unwanted parts of your image by copying pixels from a selective source of your existing image.
It is easy to apply the Clone tool. The process requires you to select the primary source of pixels you want to replicate. After that, you can blend those pixels into the damaged areas. Adjust the brush size and tweak the brush's softness and strength (Opacity) as per your requirement.
Tip: I recommend using short strokes and lower opacity to get a smooth blended look. Use the Alt key to change a new sample source.
The Supercontast feature falls under the Professional Tools section. It allows you to adjust the contrast of a photo's highlights, mid-tones, and shadows.
To make the adjustments, you can tweak the sliders available and balance the shadows to create a brilliantly edited landscape image.
Mask AI
Quirky AI tools are the main attraction of Luminar Neo, and the Mask AI feature made the program more eccentric. The masking AI feature is simple and aims to speed up the conventional masking process.
Mask AI can automatically detect upto 9 objects and elements present in the image and highlights them. From there on, the user can take the necessary actions to post-process the selected area.
Impression on the tool's effectiveness:
Frankly, I am impressed with the accuracy and effectiveness of Mask AI. Applying the feature over an image took nearly 15-20 seconds.
The Brush option inside the masking element is one of the handy features I have used in Luminar Neo. It allows you to erase unnecessary objects quite seamlessly, and the Paint option allows you to manually mask the subject you want to edit.
The Linear Gradient tool inside the Mask AI is good for focus shifting. This feature lets you shift a viewer's focus toward a subject you want them to see. You can also use it to cover areas you feel are overly exposed.
Note: The Masking feature is available inside almost every tool. However, the detection of elements could sometimes show abrupt results.
Layers and Presets
Layers and Presets are two great additions to Luminar Neo's features. On the left side of the editing window, you will find the layer option from where you can choose a few overlays or apply your unique overlay from your device.
I had high hopes for the Presets section, but it only offers a few of its own pre-installed ordinary preset collections. Upon clicking the Preset button, you get three automated suggested preset genres. Each genre carries different sets of presets. You can then select one that you find most creative or attractive.
Note: You can edit the applied Presets in your editing panel. However, you cannot simultaneously add more than one preset without losing the past edits.
Tip: You can add your own unique edits in the form of a preset by navigating to the 'Actions' option at the bottom of the editing window and selecting the 'Save as Preset' option for further use.
Extensions
Luminar Neo's Extensions Pack is pointed at solving specific problems regarding editing. Extensions like Noiseless and HDR Merge help you get more refined and detailed oriented images.
Noiseless is a new extension of Luminar Neo. Upon selecting Noiseless, the extension automatically detects the density of the noise present in the image and suggests adjustments accordingly.
However, if you are not impressed with the result, you can also tweak the adjustments by moving details and sharpness sliders. During my Luminar Neo review test, the extension provided an average result.
With Luminar Neo's HDR Merge, you can take two or more photos to enhance the dynamic range of your image. The artificial intelligence will automatically detect the brightest elements and darkest shadows and combine them to create an amazing picture with a high dynamic range.
Note: The extensions are not as lucrative as Skylum asserts them to be. It gets the basic job done. Similar alternative standalone programs could beat them in terms of end results.
Luminar Neo Review: Performance
The system specifications during the test of Luminar Neo Review:
Processor: AMD Ryzen 5, 3500U
OS Version: Windows 11 (64-bit)
RAM: 8GB
Disk: 512GB SSD
Graphics: Radeon Vega Mobile Gfx, 2.10 GHz
In the tests performed during my Luminar Neo review, the CPU and RAM usage took a toll while using it constantly for 2 hours and 30 minutes. The program crashed several times while applying multiple AI effects and presets. Even with minimal effects applied, the program seemed to lag a little.
The cooling fan of my system whirred up while working with Luminar Neo on multiple occasions. No doubt the computer is doing more work to keep the program running which caused the crashes. However, I appreciate the automatic save feature. Otherwise, it would've been a blunder, especially when you know the program's constant crashing history.
Luminar Neo worked fine upon first run and with minimal edits to the photos. You can use multiple AI effects and apply your creativity to create a stunning result. Still, it is preferable to use a device with high specifications to increase the chances of the smooth functioning of Luminar Neo.
Note: I prefer Luminar Neo on a device with 16GB of RAM space. Otherwise, the program will pass its load to the Disk and CPU, which is unadvised.
Luminar Neo Review: Exporting and Sharing
I find Luminar Neo's exporting and sharing options to be limited. However, it is useful for those who want quick exportation of files without caring about the formats. Unlike Adobe Photoshop and Lightroom, Luminar Neo provides basic image exporting formats like JPEG, PNG, TIFF, JPEG-2000, and PDF, which I find is enough for day-to-day usage.
However, there's no direct image-sharing option available for you to share your pictures online. You can either send them through mail or share them via Luminar Share. Luminar share allows you to wirelessly transfer images to your android or iOS device and vice versa. From there on, you can share them via your favorite social media or online platforms.
This feature can be handy for quickly accessing your photos through mobile devices.
Luminar Neo Review: What's Missing
Even though Luminar Neo offers a great range of interesting and innovative AI-Powered tools, it still misses out on the functions of conventional professional photo editing tools. Some of them are listed below:
Luminar Neo has the most basic organizational tool. Users cannot add keywords, captions, or meta details for easy recognition. You can not find images based on locations, which could have been useful.

Dedicated hotkeys for undo, redo, and other activities would have been much more useful.

Limited Layers and Presets collections.

It has limited exporting and sharing options.
Luminar Neo Review: Support
No software is perfect, and there are inevitable chances that a user might face issues while processing through a program. Thus, good customer support is a mandatory requirement for any reputable software. And so far, I am highly impressed by the rapidness and efficiency of Luminar Neo's customer support. They provide three support modules which are:
The FAQ section:

The FAQ section has almost all the answers to the general queries of the user.

User Guide:

The user guide can be helpful if you are stuck using a feature. It will guide you through the process of every feature available in the software itself.

Contact Support:

Luminar Neo contact support offers 2 modes to contact their customer service. You can either use the chatbot or email support. During my Luminar Neo review, I contacted them with lag issues. I got a response from the support team within 2-3 hours with efficient, helpful suggestions.
Is Luminar Neo Worth Buying
Even with the laggy performance faced because of my low system specifications, I would still recommend Luminar Neo for its incredible AI features. Using the tools is simple and saves a lot of time doing a job compared to other software, which would have taken great time and effort.
I have created a list of essentials to test the best fit for Luminar Neo:
Buy Luminar Neo if You are:
Beginning with photography and want to save time by editing a complex image through single-click AI.

A home user who wants to edit/enhance photos.

Hesitant to pay for expensive Adobe subscriptions.

Finding it difficult to edit photos with Lightroom and Photoshop, and other professional photo editing tools.

A portrait photographer and love retouching your images.
Don't Buy Luminar Neo if You are:
A professional photographer who wants complete control over photo editing, similar to Lightroom, Photoshop, etc.

You don't own a powerful PC.

In need of quick sharing and printing options.
Compared with other AI Photo Editors
Here is a comparison with other popular photo editors.
Is Luminar Neo better than Photoshop?
Adobe Photoshop is the most renowned editing platform available in the market with its expensive subscription model. It can perform similar tasks to Luminar Neo and much more. However, it requires you to have a good knowledge of conventional photo editing.
Is Luminar Neo better than Lightroom?
Adobe Lightroom is another champion of Adobe's editing programs. This also provides a subscription-based service and is a good image editing and manipulation tool. However, you have to learn it before you can start editing photos. In contrast, you can easily start your editing process with Luminar Neo.
Is Luminar Neo better than Movavi Photo Editor?
It is a beginner-friendly photo editing platform. It has similar AI features like Luminar Neo's auto enhancement, retouching, and quick photo background removal.
Old Photo Restoration is the key highlighting feature of Movavi Photo Editor, which can turn your old black-and-white photo into a colorful one. However, it certainly lacks the proficiency of a stand-alone professional photo editing application compared to Luminar Neo.
If you are looking for something easy and lightweight, you can surely opt for Movavi Photo Editor. Learn more in this Movavi Photo Editor Review.
Note: Luminar Neo provides better features, effects, presets, and AI editing solutions compared to Movavi Photo Editor. The only drawback is the performance in low specs devices.
Luminar Neo Review: Frequently Asked Questions
Is Luminar Neo Review easier than Photoshop?
Packed with multiple AI-powered components, Luminar Neo has a slight advantage over Photoshop. However, Luminar Neo lacks the proficiency of professional editing software like Photoshop but can easily tackle complex image editing processes.
Can Luminar Neo process RAW files?
Yes, similar to any other professional editing software, Luminar Neo can also process RAW files. However, I experienced performance lag during the editing process.
Can Luminar be used as a Lightroom and Photoshop Plugin?
Yes, You can use Luminar Neo as Lightroom and Photoshop Plugin.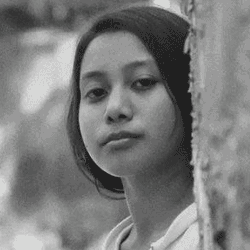 A Tech Enthusiast who adores the creative flow of nature, practices the philosophy of life, and wanders to explore multiple places. I solely believe the union of technology and nature can create a positive impact on the evolution of living beings on this planet. Above all I am an ardent learner who loves to share her translucent experiences.