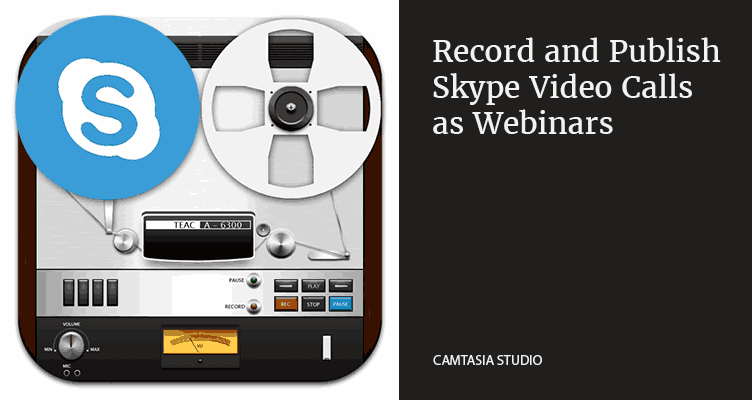 Gone are days when Skype was limited to a personal communication platform, in which people can watch each other and talk! Now, in several sectors — personal, professional and enterprise environments — Skype seems to be a truly effective method to keep the ball of communication rolling, not to mention the video conferences and all. Also, as it comes to the case of the community of bloggers and internet marketers, there are a few other uses as well. They will be, for instance, using these calls as interviews, webinars or something else and will be publishing the videos through their blog or YouTube.
In that case, however, it becomes somewhat necessary to record Skype calls for later purposes. For instance, if you are using Skype to learn something — there's a friend of mine who is attending a Tabla course, virtually as its teacher is from a distant place — recording these videos would be a useful thing, we bet. Nevertheless, when your purpose is about publishing the record video, as in the case of interviews or podcasts, you need something more than simple Skype recording. In this post, we have a solution for you to record your Skype calls and then edit for later use.
Not just Recording Skype Video
[su_pullquote align="right"]Why we are not using some of the so-called dedicated Skype video recorders? Reason is way too simple — Camtasia lets you not only record Skype videos but also to edit them, right after you finish recording process.[/su_pullquote] It is similar to recording live video stream so, we have chosen Skype for the purpose. Suppose there are some errors or confidential part in the interview you want to hide, Camtasia is there to help you get rid of that. Now, however, we will move on to the tutorial, ready?
[su_highlight background="#363636″ color="#ffffff"]Step One[/su_highlight] – From the two tools you can see after installing Camtasia — that is Camtasia Recorder and Camtasia Studio — open Camtasia Recorder. Now, you can see a recording toolbar in your screen.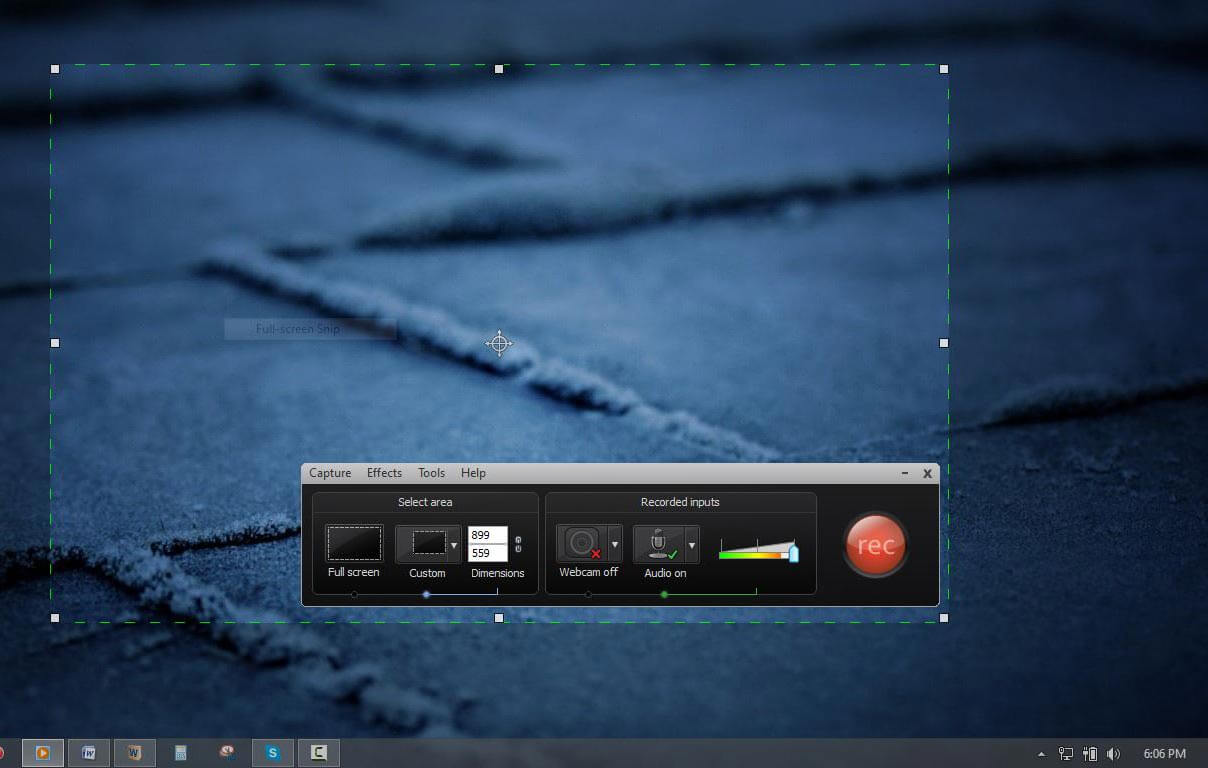 [su_highlight background="#363636″ color="#ffffff"]Step Two[/su_highlight] – Now, open Skype and resize the recording area as per your requirement. If you want higher quality recording, you'd be able to enable full-screen recording using Camtasia. Then, the whole area would be recorded in HD. Now, however, we are recording the smaller screen.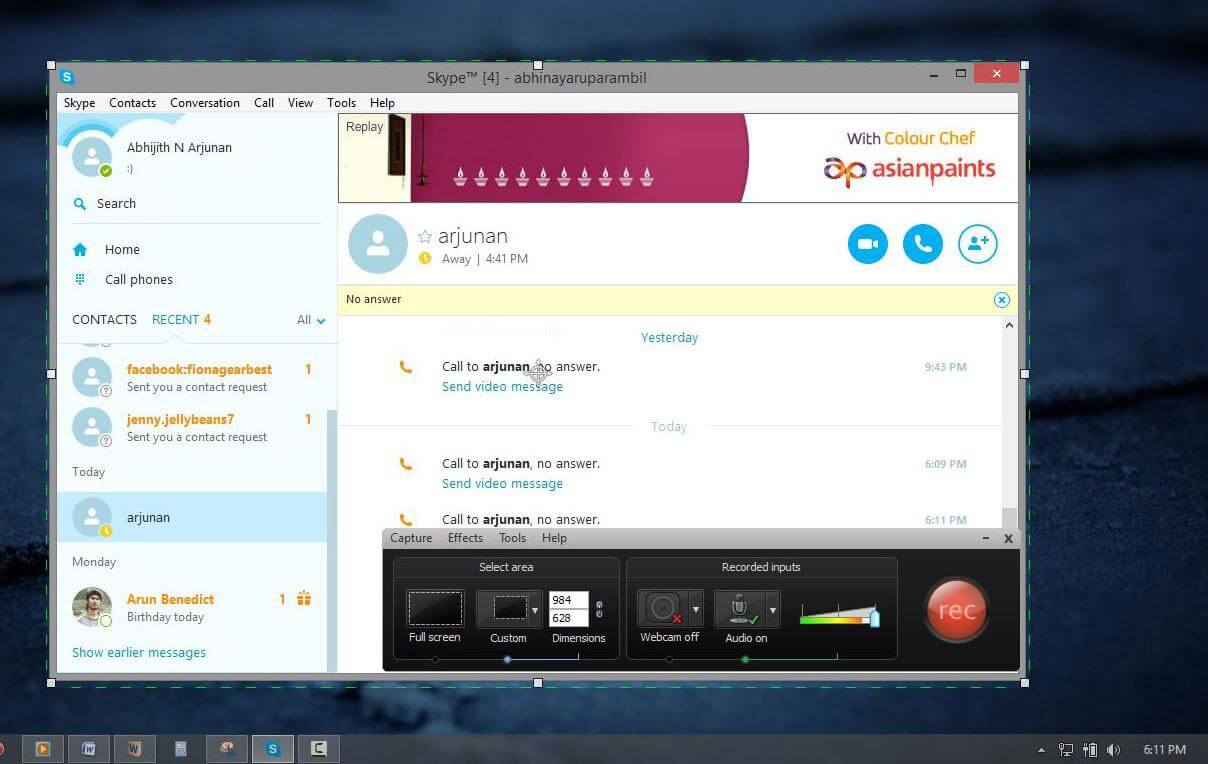 [su_highlight background="#363636″ color="#ffffff"]Step Three[/su_highlight] – Once you have made the call, press the Record button. In three seconds, the recording process will start! It's to be noted that you have to keep both the internal system audio and microphone inputs active when you need the whole interview audio to be recorded. If you just need the response from other person, you can turn off mic input.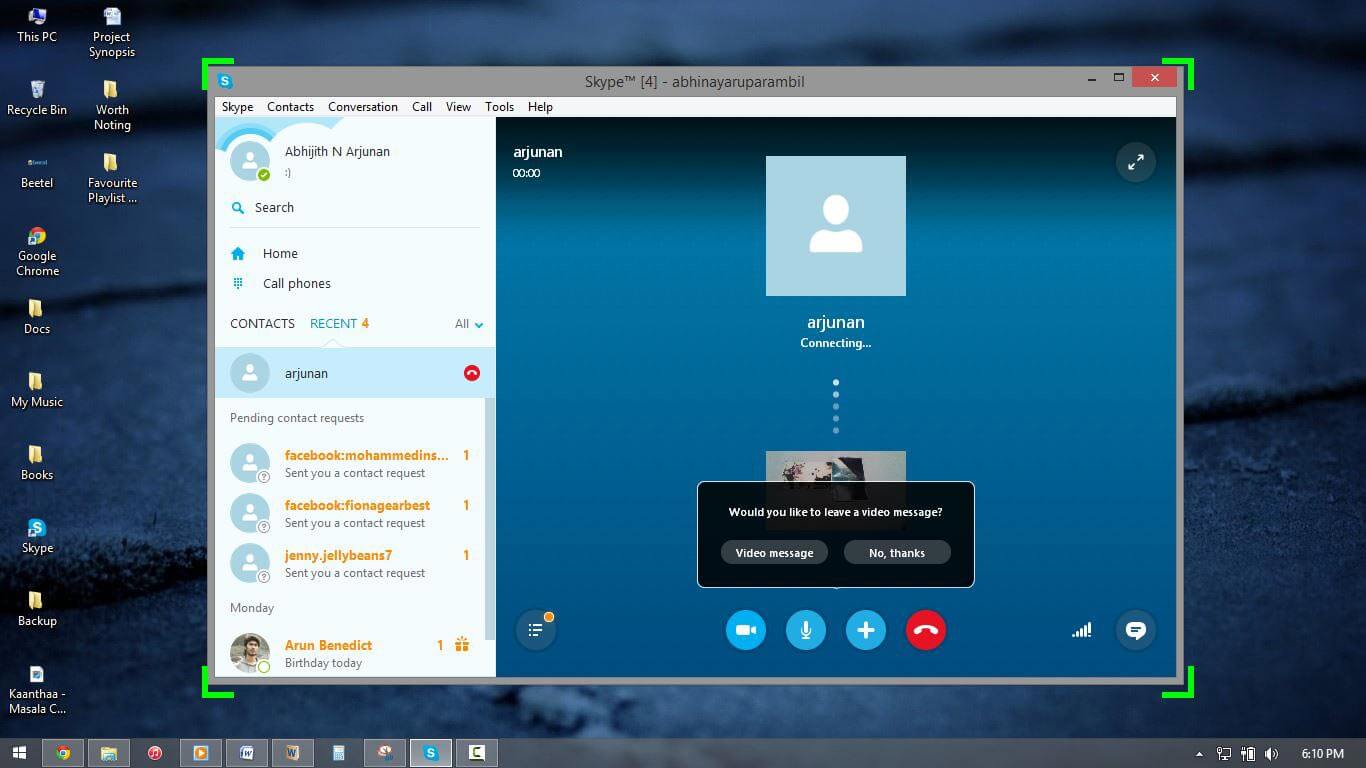 [su_highlight background="#363636″ color="#ffffff"]Step Four [/su_highlight]- At a point when you have got the content you need, you can click F10 to stop the recording. Soon, you can have the output video ready. In the window, as you can see, you have the option to bring it directly to Camtasia Studio, where you can edit it.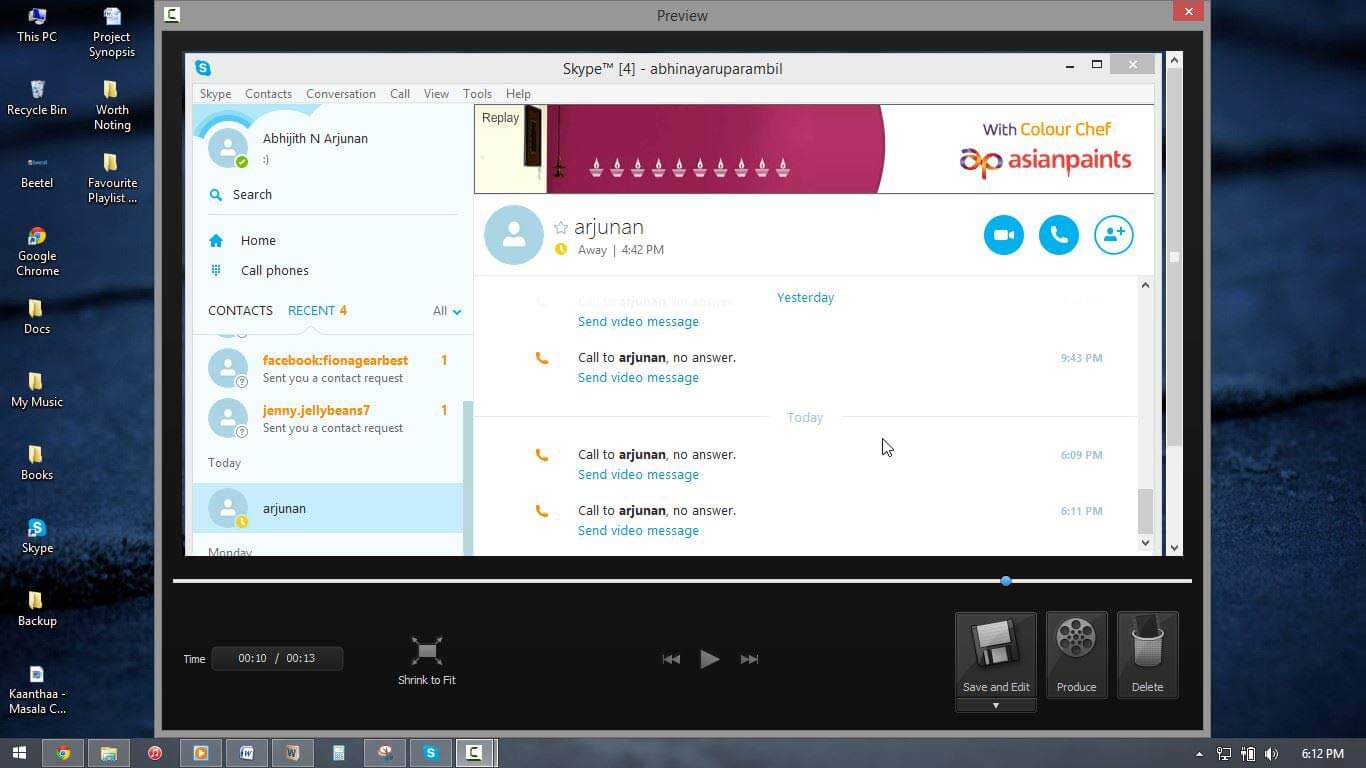 So, that's all about the recording process, and we think it's very simple to do that. The best thing about using Camtasia is that you can record and have the output video in High Definition. Once, you are done using Camtasia studio for editing the video, there is an option to publish it on YouTube and other video sharing platforms or simply take the output video in MP4 format. Hence, we think that Camtasia is all in one solution when it comes to video recording and publishing for professional purposes.
Which Skype recorders have you tried? If not any, give a try to one of these Camtasia alternatives.
The three attributes that define me- Tech lover, Blogger, and Dog lover. I primarily cover Cyber Security, online privacy, and also have keen interest in exploring new software that make daily computing easier for home users. I do love to spend quality time away from the internet, so when I am not online, I either cook or bike.