0% OFF
Photolemur 3 Pro
$35.00
Photolemur is one of its kind Photo enhancement tool for Windows & Mac. It is easy to use and works automatically. You do not have to perform any complicated actions. Just add your photos and let Photolemur do its magic.
You can enhance faces and implement eye enlargement. Apply scene filter to photos and give them the extra edge. Read more about the application and system requirements on the Official Website.
Region: Global | Download only | 30 days Refund
Customer reviews of Photolemur 3 Pro
Description
Photolemur3 is a simple photo editing software by the Skylum. It makes photo enhancing easy for primary home users. Also, it offers automatic enhancements to the photos with the use of artificial intelligence. Use our Photolemur 3 discount coupon codes and get the best price available.
Photolemur 3 is for people who lack the knowledge regarding the custom edits of a photo. Be it RAW images or jpegs, Photolemur offers you the freedom to drag and drop photos. Automatic enhancement does make your photos look amazing.
Photolemur 3 Feature Overview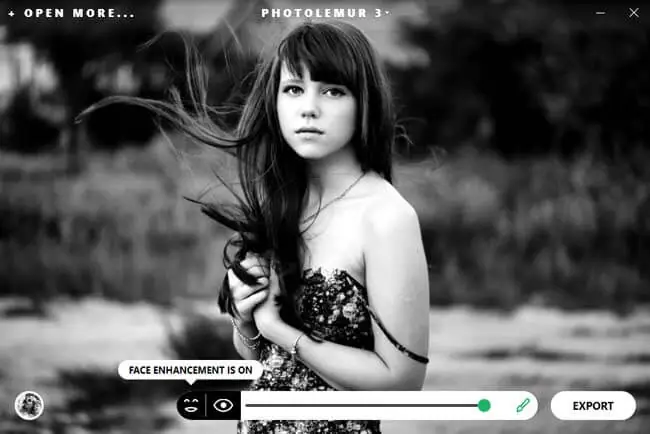 Professional photographers can also use the Photolemur 3 if they have no time for the individual photo edits. In this review, we are dealing with a tool that offers high-quality photos with the use of artificial intelligence. During this review, we will peek into the performance, features, pros, and cons of Photolemur 3 and then provide you with our conclusion regarding the photo editor.
With the use of artificial intelligence, now the software can take all the corrective decisions by itself. Photolemur can rectify colour, exposure, haziness, face retouching and many more. With the increased dependency of today's world on technology and especially artificial intelligence, Photolemur comes up with the idea of including AI in the photo editor. Hence, keeping up with the spirit of investing more in technology. Moreover, they also have constructed Skylum AI lab for the same reason.
Specially designed for novice photographers, Photolemur 3 comes with a highly user-friendly interface. Also, the company makes it a motive to keep the interface "Button Free".
Photolemur 3 not only offers you the solution to enhance your images but also makes a lot of corrections automatically.
With the batch processing feature, you can save time and effort. Just add all your vacation pictures and let Photolemur do its magic.
Automatic face enhancement
The essential feature of any photo editor is to enhance the facial features and makes a face perfect. With the artificial intelligence, Photolemur 3 gives you a chance to improve your pictures. Enhancements are in effect by removing wrinkles, dark circles, whitening of teeth, etc.
All actions are done with a single click. The face enhancement feature of Photolemur 3 makes it similar to the other photo editors but what makes it different is the use of artificial intelligence to do so automatically.
Photolemur 3 User Experience
I have mentioned above that Photolemur 3 is for the novice photographers. Hence, it gives you the high-quality user interface to create beautiful and more enhanced images with just a few clicks.
Photolemur 3 Batch Processing
Yes, in Photolemur 3 you can also enjoy batch processing feature. Hence, now you do not have to edit each image individually. With the batch processing, all you need is to select the photos that you want to process and then process them as a batch.
It offers users the facility to boost images, apply styles and perform facial retouch in a batch. Hence, it is a time and effort saving feature which will highly satisfy you.  The batch processing feature attracts the attention of casual photographers who are in search of software that gives them the freedom make changes in images all at once.
Performance
Photolemur makes your photos look more pleasing and enhanced. However, initially, you will find that the manual actions available to you are ridiculously low. Just set the level of boost for the photo and that's it. The AI works very well, and I did not feel that any of the images were overdone. You can select image formats like JPEG, PNG & TIFF for exporting photos.
In my tests, Photolemur was taking nearly 10 seconds to process photos at the highest quality. The pictures were clicked from a DSLR, and the size range was about 6 to 8 MBs. Hence, this is an excellent speed.
Eye enlargement
The artificial intelligence offers the users freedom to enhance not only the facial features but also enlarge the eyes. It is highlyconvenient and time-saving to have an AI when you have a large pile of photos for eye enlargement.
Is Photolemur worth your money?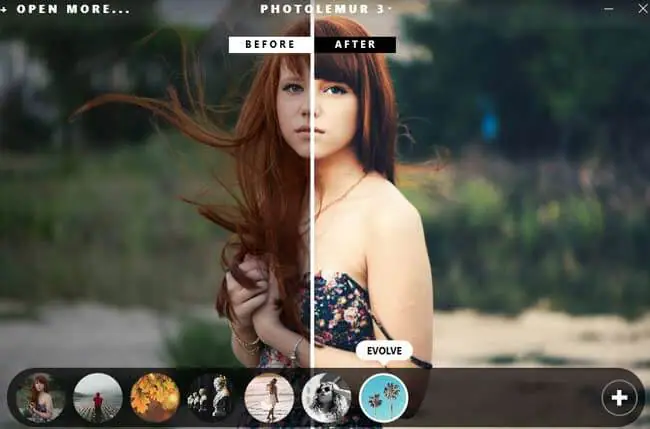 Having some software to make changes in your photos is a normal thing nowadays. Most of the applications offer the feature of having pictures using a variety of filters as well. However, no application offers you automatic image enhancement as good as Photolemur.
Many people did not like the previous version. However, the newer version Photolemur 3 offers users a gateway to get the most enhanced pictures with improved speed, stability, and technology. Your search for a software that can give the high-quality photo enhancement will end with Photolemur 3. With the batch processing feature now you can sit back and relax while Photolemur 3 is making changes in your images.
Pros:
With the prompt and straightforward processing, you can make your images enhance in a much better way.
Batch processing feature is helpful. Photolemur 3 offers you with unlimited access to make changes in the photos. Especially when changes are automatic as per their requirements.
Broad format support including Jpeg, TIFF, PNG gives you more extensive options.
Your Photo quality will be the best. With the artificial intelligence, you get the correct exposure and white balance. As we have mentioned above, Photolemur 3 also comes with face enhancement features.
Photolemur 3 can rectify serious issues with photos.
Affordable pricing makes it easy for every one.
Cons:
No manual editing.
High-quality Photo export takes small amount of time.
All in all, Photolemur 3 is an excellent tool to have in your hand to make your images more perfect and natural. Did I miss something? Do let me know in the comment section below.