Often, unnecessary piles of junk programs and files slow down the system over time and create interruptions during your workflow. In such scenarios, PC tune-up software can optimize your system performance by extensively searching and removing all the redundant files.
Avast Cleanup Vs CCleaner: Quick Summary
| | | |
| --- | --- | --- |
| | | |
| | | |
| | | |
| | | |
| | | |
| | | |
| Eliminate Unnecessary Apps | | |
| | | |
| | | |
| | | |
| | | |
CCleaner Pro and Avast Cleanup Premium are two of the most renowned cleanup tools that aim to fix most of the performance issues of your devices. In this article, I will compare Avast Cleanup Vs CCleaner based on many factors. This comparison will help you decide which tool is the best and worth the purchase.
Avast Cleanup Vs CCleaner: Introduction
Widely recognized as a robust antivirus program, Avast maintains its reputation even in the PC tune-up category. Avast Cleanup Premium comes with comprehensive optimization toolkits to boost the performance of your device. It removes unnecessary junk files, programs, and broken shortcuts.
On the other hand, CCleaner Pro, developed by Piriform, is recognized as one of the most popular PC optimization programs. CCleaner Pro works vigorously to keep your system clutter-free from unwanted files, keeps your device updated, and offers quick fixes regarding system errors. To learn more about the features and functionality, read our CCleaner Pro Review.
Avast acquired Piriform in 2017. Later in Sept 2022, NortonLifeLock merged with Avast for further growth expansion.
Following the merger, NortonLifeLock changes its company name to Gen Digital Inc. The new company includes cybersecurity brands like Norton, Avast, LifeLock, CCleaner, Avira, and AVG to tackle the challenges faced by the cybersecurity industry.
An unseen system change can leave your snowflake-like device inoperable. Thus, before making any changes to the system using PC tune-up utilities, creating a backup of important files or mirroring the drive will be a smart move. It can help retrieve the files if anything goes sideways.
However, it is advised to pay close attention to the process before making any critical changes to the system. It's better to be aware at first than to regret it later.
Avast Cleanup Vs CCleaner: Features Comparison Table
Avast Cleanup Vs CCleaner: Comparison Parameters
Avast Cleanup Premium Pricing
As per the official website, here are the subscription plans and pricing details:
The 10-device plan supports Windows, Mac, and Android devices.
CCleaner Professional Plus
CCleaner Professional Plus
The Professional Plus variant supports Windows, Mac & Android devices.
You can also save a lot of money on the subscription by using CCleaner Pro coupons and get the best discounts on the Pro and Pro Plus plans.
Based on the pricing comparison, I found it worth choosing CCleaner Pro if you want an extended period of PC optimization in a comparatively fair price range.
Avast Cleanup Vs CCleaner
: Interface
Both have a well-designed, intuitive interface. All the optimization functions are easy to navigate in both utilities.
However, I found Avast Cleanup's interface to be visually appealing. The dashboard is suitably organized with four categorized quick optimization functions. You can
Run a Maintenance scan

Speed up your device

Free up space

Fix problems regarding any errors
On top of the dashboard is a meter indicating the system's tuning escalation.
On the other hand, I found CCleaner Pro's interface to be a little outdated but is conveniently organized. It was easy to grab all the optimization tools without any hassle.
With your permission, CCleaner performs a quick health check upon running for the first time. Then, it suggests quick optimization boosts depending on your system's health. After that, you can make further system tuning through quick tools from the menu on the left side of the home screen.
Avast Cleanup Premium aces this segment with its advanced and convenient user interface. A modern look with smart categorization capability makes it an efficient tune-up program.
Avast Cleanup Vs CCleaner: Features
Below are the features that will help you choose the best tune-up tool relevant to your device requirements.
Often, unwanted startup and background programs slow down the performance of your system and Windows boot time. Sleep mode is a feature that safely turns off the programs, restricting them from consuming system resources.
Both Avast Cleanup Premium and CCleaner Pro lets you choose the unnecessary startup programs that stealthily work in the background and disable them from starting up. This feature greatly improves the Windows boot time.
You can find this feature in the "Speed up" section of Avast Cleanup Premium. CCleaner Pro lists all resource-consuming programs under the Performance Optimizer tab.
Note: You can launch a program that you have put into sleep mode. It will automatically revert to the assigned mode once you exit the application.
Startup Optimizer Verdict
Regarding my personal experience, both Avast Cleanup Premium and CCleaner Pro performed efficiently, killing unnecessary background and startup programs.
The Registry Cleaner forms the base of any PC tuning utility since the registry is the heart of any PC. Thus, deleting broken registry items that pile up your system with unnecessary junk can restore your system's performance.
Avast Cleanup Premium optimizes the Windows Registry by fixing broken entries as part of Avast Cleanup's regular Maintenance scan. It scans for Open-with keys, MUI cache keys, Obsolete software keys & Recent file keys.
Similarly, CCleaner also scans & fixes registry entries. However, CCleaner scans for a lot more in the registry. You can choose between DLLs, Unused File Extensions, Windows Services, and more. There are 15 entries that CCleaner scans for in the registry.
Above all, CCleaner provides an additional backup option for your registries before deleting them.
In this segment, CCleaner has the edge over Avast Cleanup in most aspects, such as its advanced toolset that can identify issues related to the registry and solve them. In contrast, Avast Cleanup can only identify and delete broken registries efficiently.
The Browser cleaner feature of Avast Cleanup Premium successfully removes online traces and temporary data from all the popular web browsers in the market. It also helps eliminate leftover files that web browsers don't delete by themselves, like Adobe Flash cookies. You will find this feature in the "Free up space" section.
Similarly, CCleaner provides privacy protection by erasing browser search history and cookies placed by Advertisers and websites. CCleaner clears up temp internet files, cache, cookies, locations, index files, and more. It also automatically deletes your browser history when you close your browser.
Avast Cleanup Premium's Browser cleaner is only operable with web browsers. In contrast, CCleaner Pro works on web browsers and applications.
Note: Deleting cached files can cause a slight delay in the loading time of a website. Also, it is advised to pay attention while deleting cached files to avoid deleting important data.
Both Avast Cleanup Premium and CCleaner Pro offer exceptional browser cleaning features. However, CCleaner Pro wins this segment by functioning on web browsing and application platforms.
Avast Cleanup Premium scans all types of System junk files from your PC. Upon scanning, you can choose which files to delete and which ones to keep. It scans for downloads and Old Windows files, backup files, Windows log files, dump files, temporary programs, system files, program log files, and others.
Similarly, CCleaner Pro also scans for all types of unwanted files on the system. It can clean temporary files & system files.
I found Avast Cleanup Premium better at cleaning junk files. The tools are efficient, and the detailed list helps select the files that need to be removed.
Eliminate Unnecessary Apps
Avast Cleanup Premium effectively lists unwanted and poorly rated apps that haven't been used in a while. You can then choose to uninstall them from the same window and recover disk space. The feature is available in the "Speed up" section.
In addition, you can choose a preferred time during which Avast will recognize an application as unnecessary and automatically uninstall them. You can find this function under the Settings section.
CCleaner, on the other hand, populates the list of all the programs that are installed on your PC. You can uninstall any of those apps from this window. Apart from uninstalling, you also get options to Repair, Rename or Delete the apps. You can also save the list of installed apps on your PC to a text file.
In terms of eliminating unnecessary programs, I found Avast's advanced elimination functionality ahead of CCleaner's. Avast provides a robust elimination process compared to CCleaner's basic uninstallation.
Both Avast Cleanup Premium and CCleaner Pro perform efficient automatic maintenance. You can schedule a time for the maintenance, and the program will automatically carry out a health check and clean your PC according to your preferences.
Compared to Avast Cleanup Premium, CCleaner Pro provides additional scheduling options.
Automatic Maintenance Verdict
CCleaner Pro wins this segment by providing additional scheduling options compared to Avast Cleanup Premium. You can choose between these 2 cleaning schedules - Cleaning reminders and Automatic cleaning.
The Software Updater in both Avast Cleanup & CCleaner monitors all apps for available updates. You get a list of all programs that have an update available online and can choose to update them manually or automatically. In Avast Cleanup Premium, the feature is named Outdated programs found under the "Fix problems" section. In CCleaner, you can find it under the "Tools" section.
Note: Both tune-up tools support auto-update for programs listed on their database. Any program excluded from their database won't be updated by default.
Here it is a draw. Both utilities carry out similar functionality and work efficiently to update outdated software.
Avast Cleanup Vs CCleaner: Additional Features
Here are the extra features that I found in the tune-up utilities.
Additional features included in CCleaner Pro
CCleaner Pro comes with a Driver Updater feature. You can update your Windows drivers automatically using this feature. If anything goes wrong, you also get an option to restore back to the previous update.
It is advised to use this feature at your own risk. You can either let Windows do the driver update, or you can update drivers directly from the manufacturer's website.
This feature is missing in Avast Cleanup Premium. Avast Driver Updater is available for purchase as a stand-alone package.
Under this option, you can manage all Windows system restore points. In case something goes wrong, you can always shift back to any of these restore points.
Avast Cleanup, doesn't offer a system restore point.
This feature helps you find all the duplicate files in your system that are cluttering the storage space. You can then select and remove those files to free up space.
Some more features in Ccleaner Pro are:
Additional features included in Avast Cleanup Premium
This feature rearranges your disk files, optimizes your HDD for improved storage efficiency, and ensures enhanced performance.
In CCleaner, it is available only in the CCleaner Pro Plus package or can be purchased separately.
Additional Features Verdict
The clear winner in the segment of product features is CCleaner Pro. It provides multiple additional features in contrast to Avast Cleanup Premium to enhance your system's performance in many ways.
Avast Cleanup Vs CCleaner: Support
Both utilities provide priority email support to their premium customers. They also provide useful FAQs and community forums to solve most user queries.
However, Avast Cleanup, on the other hand, assists with live chat functionality, which is available for premium users. Whereas CCleaner provides useful video tutorials for a better acquaintance with the program.
Avast Cleanup gets a slight edge over CCleaner in the customer support segment by providing additional live chat support to their customers.
| | |
| --- | --- |
| Convenient and visually appealing User Interface | |
| | |
| | Cell |
| Enhances system performance | Cell |
| | |
| --- | --- |
| | |
| Automatic Scans and Repair | Cell |
| Backup & Restore Registry | Cell |
| | Cell |
| | Cell |
Alternatives to Avast Cleanup and CCleaner
Avast Cleanup Vs CCleaner: Which One Is Worth Buying?
Avast and CCleaner are two of the most renowned and robust PC tune-up software. They provide all the necessary optimization tools to boost device performance.
Most users prefer using CCleaner Pro as it provides additional features at a comparatively lower price for one Windows PC. However, CCleaner Pro Plus can protect upto 3 devices (Windows, Mac, Android) under a single subscription.
Avast Cleanup also stands out in the comparison game by providing speedy optimization functions. Also, Avast has a long-chain reputation for its antivirus application and protects upto 10 devices (Windows, Mac & Android) under a single subscription.
You can choose between them based on your requirements and your budget.
Based on the comparison, my recommendation for purchase would be CCleaner Pro if you have to manage upto 3 devices.
Avast Cleanup Vs CCleaner: Frequently Asked Questions
Which tune-up utility is better for Android?
Both the PC tune-up utilities work rigorously to ensure the smooth performance of your android device.
Is it worth paying for Avast Cleanup?
Yes. It is better if you want to protect multiple devices (Windows, Mac, Android) under a single subscription.
Is CCleaner worth it?
Yes. A budget-friendly program for Windows and Mac Users.
Is there a free version of Avast Cleanup?
It doesn't offer any free version. However, it does offer a free trial of the full feature cleanup for 30 days. You will have to purchase it to continue using it.
Does Avast Cleanup come with Bloatware Removal feature?
Yes, it supports the Bloatware Removal feature. This feature detects and removes Bundleware, Browser toolbars, and adware from your device.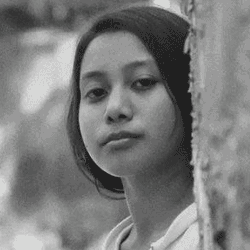 A Tech Enthusiast who adores the creative flow of nature, practices the philosophy of life, and wanders to explore multiple places. I solely believe the union of technology and nature can create a positive impact on the evolution of living beings on this planet. Above all I am an ardent learner who loves to share her translucent experiences.