With the constant evolution in the modern technological world, cyber threats are becoming more prevalent with each passing day. The upheaval of these ongoing threats makes it hard even for giant tech companies to stay safe.
To combat this vulnerable situation in the online and offline realm, you need a reliable antivirus solution that can handle comprehensive online threats while protecting your system and your personal information.
Bitdefender Vs Malwarebytes: Quick Summary
Bitdefender and Malwarebytes are the most widely recognized antivirus programs available in the market that protects you from harmful, malicious threats. Both provide robust solutions to protect your device from harmful malware and online security breaches.
This article will thoroughly parse a comparison regarding the capabilities of both antivirus software and see which best fits the users' needs.
| | | |
| --- | --- | --- |
| | | |
| | | |
| Protection against Malware | | |
| | | |
| Impact on System Resources | | |
| | | |
| | | |
Bitdefender Vs Malwarebytes: Comparison Parameters
Bitdefender Vs Malwarebytes: Features Offered
People believe that a solution with more features is better for advanced malware and antivirus protection.
So, in this article, we will compare the features of the most popular Bitdefender Total Security and Malwarebytes Premium to see which solution best satisfies the needs of its users.
| | Bitdefender Total Security | |
| --- | --- | --- |
| | | |
| Antivirus and Antispyware | | |
| | | |
| | | |
| | | |
| | | |
| | | |
| | | |
| | | |
| | | |
Bitdefender
Bitdefender offers an excellent range of handy features which are highly customizable. Some useful additions include
Parental Control
VPN (Limited)
Anti-tracker
Safepay
File Shredder, and
OneClick Optimizer
It is really considerable to have all these features built into antivirus software, but some of them still lack the proficiency of a standalone app. Features like VPN offer only 200MB/Day Usage, which is insufficient for any user.
Other features like a Password Manager (Separate purchase) and Parental Control provide basic solutions compared to other top-rated antivirus suites.
Features like Firewall protection, OneClick Performance Optimization, Webcam Protection, multiple Scan options, and Microphone Protection are very convenient.
Malwarebytes
Although Malwarebytes is a little on the sparse side compared to the advanced features of Bitdefender, it still offers some notably useful features and functionalities, including
Web Protection

Malware Protection

Ransomware Protection

Exploit Protection
It would have been an added benefit if Malwarebytes introduced some additional advanced features like Parental Control and Password Manager.
The Web Protection mode comes with a Browser Guard extension that successfully blocks all the irritating ads and prevents third-party ad trackers from gathering your data.
Hence, this feature can save you from unnecessary ad popups if you watch YouTube or any similar platform with infuriating ads.
The clear winner in the segment of product features is Bitdefender. It provides various efficient and convenient features to enhance online and offline safety.
Bitdefender Vs Malwarebytes: Protection Against Malware
Both Bitdefender and Malwarebytes are best known for their excellent protection against various malware threats.
To find the best antivirus among the two, we look at the results from the most renowned independent testing labs, such as AV-Test and AV-Comparatives. And here's what we have found:
Bitdefender
For a long time, Bitdefender has kept its title intact as a robust and effective antivirus solution. The only drawback is the lag it causes to the lower-spec devices while performing their rigorous functions.
AV-Comparatives
The test conducted in Feb - Mar 2023 by AV-Comparatives shows how well it performed during the Real-World Protection test by blocking 100% of threats. Bitdefender performed apprehensively well, with only 1 false positive, compared to the previous test results, with 2 false positives.
Also, a study conducted on Malware Protection in Mar 2023 shows the optimal performance of Bitdefender by detecting 98.1% of the online and offline threats. It had a 99.94% Online Protection Rate.
AV-Test
According to the latest test conducted by AV-Test in February 2023, Bitdefender performed well. It scored 6 out of 6 in all Categories.
In Protection against 0-day malware attacks, Bitdefender scored 100% against the Industry average of 99.4%. Also, it successfully detected 100% of widespread malware in the tests conducted by AV-Test labs.
Malwarebytes
Compared to Bitdefender, Malwarebytes does not lag far behind in protecting your device from various threats. Malwarebytes comes with a sophisticated anti-malware engine that is quick enough to detect and block various malware before corrupting your system. It offers heuristic analysis to protect you against advanced polymorphic viruses and real-time scanning options.
AV-Comparatives
During the latest tests conducted by AV-Comparatives, Malwarebytes blocked 99% of malware threats. But it recorded too many (40) false positives.
According to the latest Malware Protection Test conducted by AV-Comparatives, Malwarebytes falls behind Bitdefender based on the offline and online detection rates. However, it had a 99.81% online protection rate compared to Bitdefender at 99.98%.
AV-Test
Malwarebytes scored a perfect 6 in Usability and Performance but got 5.5 out of 6 in the Protection category.
Both Bitdefender and Malwarebytes are strong competitors in safeguarding your system. They perform well regarding widespread malware detection and blocking malicious threats.
Bitdefender earns a slight edge and performs better in the detection and blocking segment as an antivirus suite. Also, the false positives of Bitdefender have dramatically decreased, which adds another attribution to its victory.
Bitdefender Vs Malwarebytes: Interface
Both Bitdefender and Malwarebytes have evolved regarding their looks and user interface over time. Hence, making it intuitive and easier for any type of user to perform easy scans and protect their device without breaking a sweat.
Here I will pay close attention to the user experiences I have recorded for the Bitdefender Vs Malwarebytes article.
Bitdefender
The installation process of Bitdefender is pretty straightforward. The installation file is around 600MB from the latest update, and it took about 15 mins to run the full installation on my system.
Upon the first appearance of the software, a suitably streamlined and organized window pops up on the screen. The Dashboard section features all the necessary large one-click prompt tool cards like 3 different scanning modes, VPN, Safepay, and an additional card to add your preferred security tool. You can easily customize the cards as per your requirement.
You will find the menu section on the left, which has intuitive categorization options. From the respective categories, you can access additional features like
Parental Control

Anti-tracker

Profiles

Video & Audio Protection

Data Protection

Anti-Theft etc
There is an array of micro-settings for advanced users to change the feature requirements according to their preferences.
Despite the long-awaited installation process, Bitdefender is the most intuitive, well-organized, and user-friendly antivirus product I have ever used.
Malwarebytes
Upon opening Malwarebytes, the dashboard offers 3 actionable cards with one-click prompts.
The card on the left shows the threat Detection History.
You can access a quick scan from the middle card.
The last card allows you to toggle prompts from Real-Time Protection tools like Web Protection, Malware Protection, Ransomware Protection, and Exploit Protection.
It does not matter what level of user you are; Malwarebytes provides multiple settings options to tweak from.
Advanced users benefit from controlling the core settings of Malwarebytes to run the application to their own protection requirements. Also, the default settings of Malwarebytes are sufficient for inexperienced antivirus software users.
Both Bitdefender and Malwarebytes have a very intuitive and user-friendly interface, which helps the user to navigate through the program conveniently. Thus, the detailed comparison of the user-friendliness of both software clearly asserts a draw in this segment.
Bitdefender Vs Malwarebytes: Impact on System Resources
Antivirus software had a low reputation for laggy performance in the past. However, with time, the definition of good antivirus solutions has changed. Modern developers are building optimal-performing antivirus software by keeping the end users in mind.
Bitdefender and Malwarebytes run in the background stealthily without interrupting the work running in your operating system. Even though having quite similar performing capabilities, they differ a little while running on devices of various spectrums.
I have tested their performance on my device, which operates on Ryzen 5, 3500u processor, 8GB RAM, and an SSD.

Here's the performance report.
Bitdefender
Bitdefender completed the full system scan in 46 minutes, which took a toll on the CPU and RAM usage. It occupied an average of 75% of my device's CPU space and 550 MB of RAM.
It was a scenario from the manual scan. Still, upon using Bitdefender in the background, I faced slight lag while opening heavy software like Adobe Illustrator or Photoshop.
Malwarebytes
While putting through the same manual System Scan, Malwarebytes also took a toll on the CPU and RAM consumption. It occupied an average of 65% CPU and 600 MB of RAM space.
But to my surprise, Malwarebytes completed the full scan within 3 minutes, which is an extensive difference compared to the scanning time of Bitdefender.
Bitdefender scored a perfect 6 out of 6 and Malwarebytes gets 5.5 out of 6 in the performance category conducted by AV-Test. This annotates that the software tends to leave little to no impact on system resources.
Regarding my personal experience, both the software performed more or less the same during a full system scan. Thus, I will declare a draw between these two competitors.
Bitdefender Vs Malwarebytes: Customer Support
Complications come our way uninvited, and even antivirus software is not free from that. Thus every antivirus solution needs to have not only good but efficiently available customer support. An added advantage is if the users could use multiple ways to contact the agents for help whenever needed.
Bitdefender and Malwarebytes, both antivirus solutions, provide ample amount of customer support options that are listed below.
Bitdefender
Over the years, Bitdefender has exponentially improved and enhanced its customer support structure. They have introduced various channels through which customers can easily find solutions to their problems. The users have these options to contact them.
Live Chat
The live chat option is one of the useful solutions Bitdefender provides. While testing the live chat option, it took around a minute or two to get a reply from the agent. They gave detailed answers to my queries and provided website links for further information.
Call Support
There are multiple numbers of dedicated phone lines available in a wide variety of languages, and the best part among all the agents are available to solve your queries 24x7.

Email Support
Bitdefender's email support usually responds within a day or two, which can be a long wait for many users.
Support Material
Bitdefender has Video Tutorials and How To's to help you. They have forums, FAQ sections, and Community support blogs for most of the details you need.
Malwarebytes
Malwarebytes provides only basic customer support through Email and chatbots. It is a general requirement for all the standard antivirus solutions to have a 24X7 live chat or phone option.
However, they provide How To Video tutorials, FAQs, and guides to resolve your queries.
The one thing that I liked about Malwarebytes is the Support tool option. Unlike Bitdefender, Malwarebytes provides an inbuilt support tool option, which I have found quite handy.
Email Support and FAQs are the only quick option to get a fix from Malwarebytes. Whereas Bitdefender provides excellent 24x7 support through various contact options and excels at providing practical communicative solutions.
Bitdefender Chat support is instant. However, for complicated issues, they refer to their tier-2 email support which usually is slow. In my experience, it nearly takes upto 48 hours for the email support to respond.
Bitdefender wins in the customer support segment, majorly due to the efficiency of live chat and phone support.
Bitdefender Vs Malwarebytes: Pricing
Both Bitdefender and Malwarebytes offer competitive protection packages that cover multiple device security. The subscription plan prices vary depending on the package selected by the users.
The subscription plans are curated to offer suitable pricing for every user. Here is the list of current prices and a review of pricing plans for the antivirus solutions.
Bitdefender
* For the latest price, refer to Bitdefender Website.
Bitdefender's subscription plan ranges from 1 to 3 years, offering a 30 Day money-back guarantee.
Bitdefender Antivirus Plus is the least expensive plan on the list. It provides basic antivirus solutions only on Windows OS and supports upto 10 devices. The next plan, Bitdefender Internet Security, provides users with additional features like Webcam & Microphone Protection, Parental Control, and Firewall Protection. Still, it is only available for Windows devices.
At the top of the chart, Bitdefender Premium Security provides all-around Protection for upto 10 devices and includes unlimited VPN traffic and Priority Support from Bitdefender.
Also, the 30-day free trial gives you a whip-hand to test the product and ensure your long commitment to Bitdefender.
Malwarebytes
* For the latest price, refer to Malwarebytes Website.
Currently, only two premium subscription plans are available for Malwarebytes users, one of which covers only one device that costs $44.99 annually, and another one covers 5 devices costing $79.99. Both plans cover Windows, Mac, Android, and iOS operating systems. Please find out more in our Malwarebytes Premium review.
Post the 14 days premium trial, the application converts to Malwarebytes Free version. The free version will limit your usage to only a few basic features. The major setback is that it lacks real-time malware protection.
Both Bitdefender and Malwarebytes provide suitable options to their users. However, by offering a few additional security and privacy features, even at the low-cost plan, Bitdefender takes another chunk of victory against Malwarebytes.
Is Bitdefender better than Malwarebytes?
Based on our elaborate comparison and tests conducted by the AV test and AV-Comparatives, Bitdefender has:
Malwarebytes also efficiently secures your device from various advanced online and offline threats. Even though standing up against a strong competitor, it shows the capability of working as an empirical antivirus solution yet to reach its full potential.
In the end, buying an antivirus solution varies depending on your requirements. If Malwarebytes and its features are sufficient for your needs, you can purchase it without hesitation.
Bitdefender Vs Malwarebytes: Frequently Asked Questions
Can Bitdefender and Malwarebytes Work together?
Though you can run both antiviruses simultaneously, using only one specific suite is highly recommended for better performance.
How long does it take to get a refund from Malwarebytes?
It takes around 60 Days to get a refund from Malwarebytes, whereas Bitdefender has 30 Day refund policy.
Is Malwarebytes as good as Bitdefender?
Both antivirus solution provides efficient security to protect your device from malicious threats. Bitdefender has advanced additional features compared to Malwarebytes, which gives Bitdefender the edge regarding security.
Bitdefender Vs Malwarebytes: Conclusion
Malwarebytes and Bitdefender are two of the best antivirus solutions that can provide users with exceptional levels of Protection. However, Bitdefender offers abundant extra features compared to Malwarebytes at a given price point, which gives it the edge in this comparison.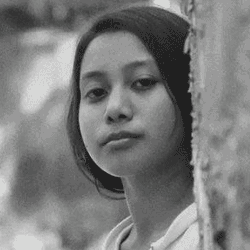 A Tech Enthusiast who adores the creative flow of nature, practices the philosophy of life, and wanders to explore multiple places. I solely believe the union of technology and nature can create a positive impact on the evolution of living beings on this planet. Above all I am an ardent learner who loves to share her translucent experiences.