There is no doubt in the fact that we are living in a digital era, where conventional storage media such as DVDs & CDs are nearly extinct.
For watching movies and listening to music, we have various options.
Despite all these, DVD is still a notable form for storing your favorite media and watching them, quite conveniently. So, you can't be surprised if one of your clients demands the output footage in DVD format.
In this post, we have a how-to tutorial about burning MP4 files into a DVD using Wondershare Video Converter Ultimate, so that you can watch the video content through your DVD player.
Converting & Burning
As a professional, you would first need to get desired quality and convenient format for your client, for which you require a good video converter. Once you've got the output in a portable format — say, MP4, next thing is about burning the media into a DVD.
Obviously, the default DVD Burning solution in Microsoft Windows or Macintosh wouldn't be enough.
So, you would have to use a professional, third-party and effective way to get the files burned.
But, wait, wouldn't that be awesome if you can get both the conversion and burning options in one solution?
Wondershare Video Converter Ultimate — the Tool we Use
Wondershare Video Converter is an all-in-one solution to convert video files to the desired format and do something more. For instance, you can stream those files via Chromecast or directly to DLNA-supported Smartphone.
In this case, however, you can burn the files into a DVD, for easier access.
Now, we shall move on to the tutorial to burn a MP4 file into a DVD. By the way, if you do not have the output file in MP4, you can use Wondershare Video Converter Ultimate to convert the file into MP4 format.
Since you can get the tool in both Windows and Macintosh, you can use the same tutorial for burning your iMovie projects to DVDs.
Step One — Install Wondershare Video Converter Ultimate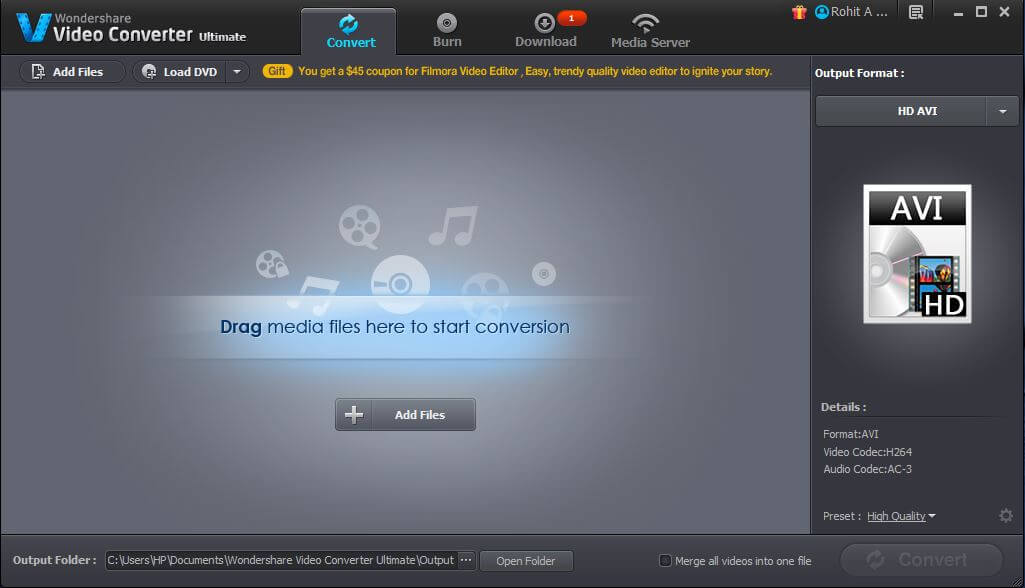 First of all, download and install Wondershare Video Converter Ultimate in your Windows or PC. There is a free trial and premium plan available, which you can choose accordingly. Once you have finished installation, open the tool to get things moving.
Step Two — Go to 'Burn' Tab
As you can see, Wondershare Video Converter has a multi-tabbed interface — the tabs are Convert, Burn, Download and Media Server. From the four tabs, choose the one named 'Burn'.
Step Three — Choose Settings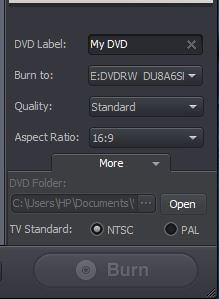 In the 'Burn' tab page, you have several options to choose. Before you choose the files to burn, you better make sure that you have the best settings. You can change the following factors in this page.
DVD Type: You can choose one from the DVD5 or DVD9 variants available
Quality: There are three options available — High Quality, Standard and fit to disc
Aspect Ratio
TV Standard — you can choose NTSC or PAL
Step Four — Choose Destination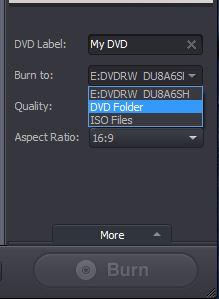 In Wondershare Video Editor, you have different options for burning the DVDs. The first option is to choose DVD disc that you have inserted.
Alternatively, you can create an ISO file or DVD Folder, consisting of the files you've selected. So, you can choose according to your requirements.
Step Five — Select the Files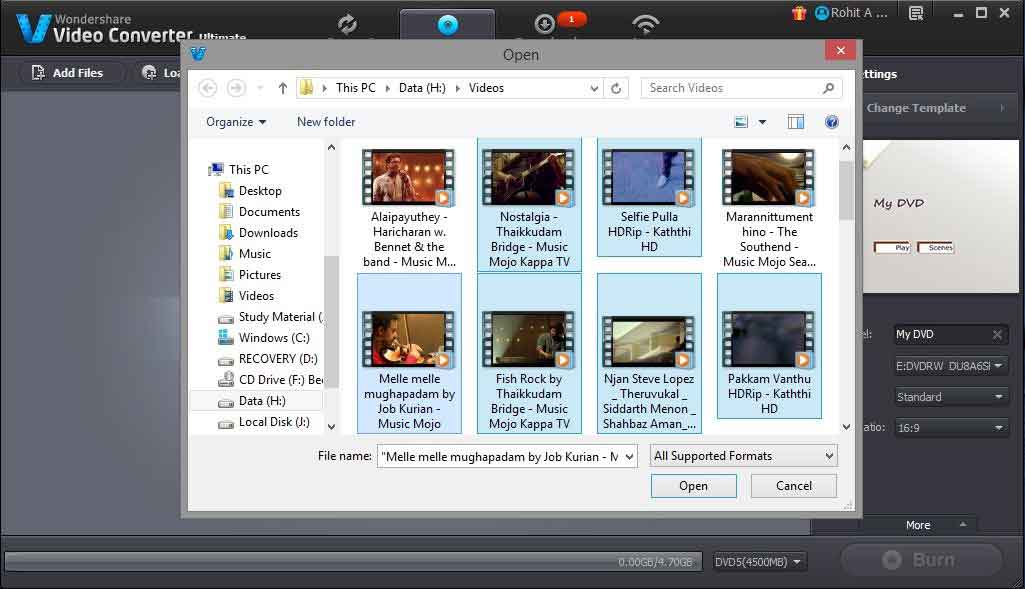 Now, you have to click on 'Add Files' button and select the files you want.
There is option for adding multiple files at a time. Click on 'Okay' to bring the files into Wondershare Video Converter.
Step Six — Advanced Options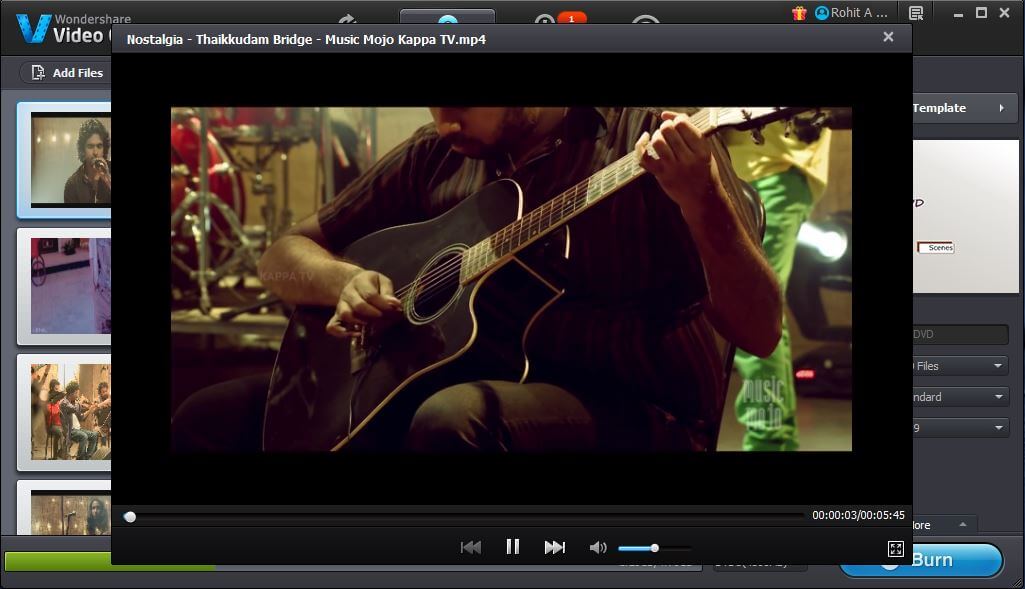 For each video you have added to DVD, you can make use of advanced options.
For instance, the tool lets you to add a subtitle file or change the audio codec, if you want. In case if you are interested, you can even edit a video file you'd like to add.
Step Seven — Choose a DVD Template
You can either choose a pre-installed DVD Template from the list.
Or, you have option to customize the template as per your need. For instance, you can change the background image or add background music.
Once you have selected the options, you can click on 'OK'.
Final Step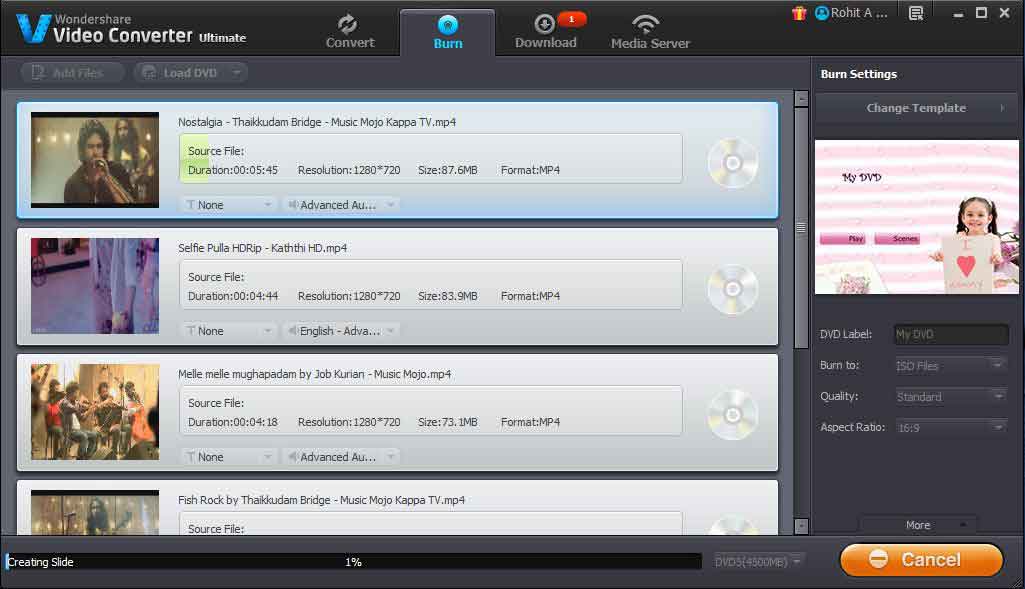 Once you click on the 'Burn' button, the burning process would start immediately. When the burning is over, you can have the desired output in the selected form — DVD, ISO or DVD Folder.
Before we Conclude
We have now shown you one of the best ways to burn MP4 to DVD, for easier viewing and management. As we said, this tool is available for Macintosh as well, and can be used for burning your iMovie projects into a DVD disc. It is  to be noted that the burning process is quite feature-rich and effective in the long run, giving you options for slides and advanced settings such as aspect ratios and TV standards. Altogether, we think, using Wondershare Video Converter Ultimate is pretty simple and useful. We hope it helps.
I love biking, baking, and blogging. I am also an ardent lover of privacy.