BitDefender Security suites are functionally active out of the box and hardly needs any customizations. However, for our esteemed customers, we recommend doing some one time tweaks into program which can result into higher level of protection.
Following are some actions that should be taken after installation which would assure correct configuration.
1. Schedule System Scan Weekly
Computer system should be scanned completely once in a week. To schedule a System scan, go to Protection >> Manage Scans
There are already two scan types present from which select "System Scan" and press "Scan Options"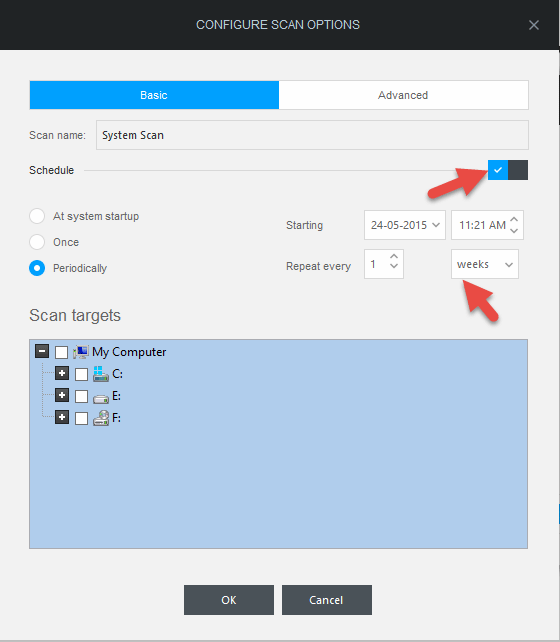 Enable Schedule scan with the toggle button and select 1 week or 7 days period.
2. Computer Clean up and Optimization
Do you know Total Security comes with maintenance modules along with security. After new installation, it is recommended to clean up system for junk files and security breaches.
For that, click on "Optimization" button on the main interface.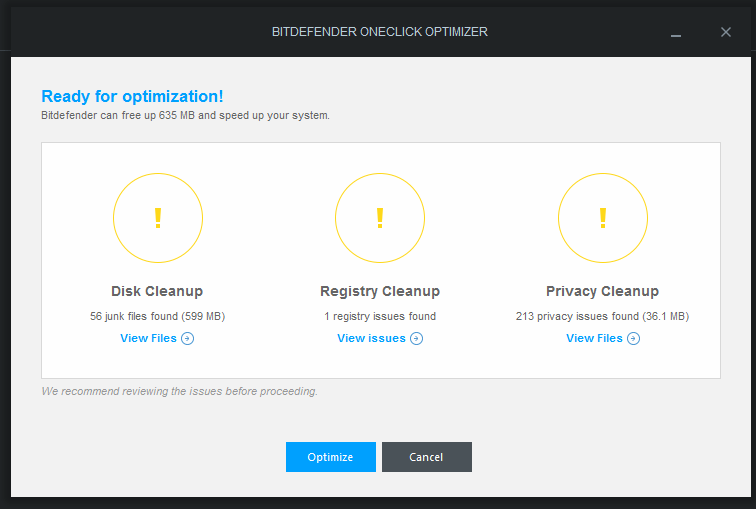 You get BitDefender OneClick Optimizer window which automatically starts scanning Hard disk for junk files, Registry for any errors and browsers for any privacy breaches.
One click on "Optimize" button cleans up computer for all unwanted junk.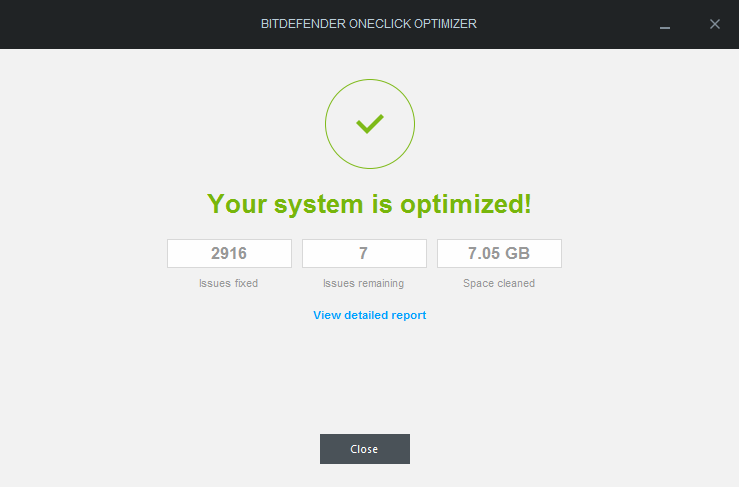 This is a on demand scanning tool. BitDefender being a security suite doesn't focus much on optimization.You have to run this tool manually every alternate day or week and clean up system.
However, there are software applications like Advanced SystemCare Pro which can do this job on autopilot and keep your computer optimized at top speed.
3. Block Hacker Attempts
It is a system integrated in BitDefender security by which hacker attempts of corrupting data and DLL injections are prevented. By default, it is set to permissive mode but I personally recommend to set it as "Aggressive". In this mode, programs flags keylogging attempts, Internet explorer leaks, attempts to change desktop background, IE homepage, DLL injection, malware driver installation and alteration of BitDefender files. Along with that, you may be irritated with lot of alerts coming up from BitDefender but that's for your own good.

That's all! If you have something to add, consider commenting below.
The three attributes that define me- Tech lover, Blogger, and Dog lover. I primarily cover Cyber Security, online privacy, and also have keen interest in exploring new software that make daily computing easier for home users. I do love to spend quality time away from the internet, so when I am not online, I either cook or bike.