While looking for a simplified way to edit captivating videos, I stumbled upon the concept of editing videos online. Various platforms can get this job done. These platforms aim to streamline the editing process by eliminating the need to install heavy applications on fragile systems.
Flixier, an online video editor, takes a similar approach. It offers a straightforward and smooth video editing process without depending on your device's hardware limitations. In this Flixier review, I'll cover everything you should know about this incredible video editing platform to create engaging videos with minimal effort and publish them effortlessly.
Flixier is an online video editor that helps make video editing easier. It has advanced tools for beginners, intermediate, and advanced users. Since it is cloud-based, your projects are saved online, so you can keep working on them from anywhere.
With Flixier, you can do many things, like putting videos together, cutting, and adding text, shapes, and subtitles. It's simple to use and has many features to make your videos look more appealing. To get started, all you have to do is visit their website, sign in, and start editing right away.
Note: Thanks to Flixier for giving me access to their Business plan so that I could provide you with a better and clearer insight into the platform.
Pros
Super-fast Rendering
Beginner-friendly user interface
Team Collaboration
Advanced Features
Efficient Effects and Stock Footage Library
Cons
Outdated Interface
Motion Tracking is Slow



Supported Platforms: Web Browser
---
Apart from the Free plan, Flixier offers 3 premium plans. All these plans come with monthly and yearly subscriptions.
Pro - USD 132/year

Business - USD 284/year

Enterprise - starting at USD 660/year
The free plan comes with limited features. The paid plans differ in their video export length, cloud storage capability, export resolution, and stock footage.
There is no free trial of the premium plans, as you can try most Flixier features in the free plan.
Flixier Review: Interface
With Flixier, you can drag and drop media files to edit your videos, a modern way to make your work more efficient.
During my Flixier review, I found their dashboard well-organized and easy to navigate. The interface uses a dark theme, which improves the visibility of all the available functions.
Furthermore, the dashboard is divided into two panels. On the right side of the panel, you will find 6 tabs that consist of:
Projects,
Media Library,
Review Links,
Exports,
Templates, and
Brand Kit.
A "Create Project" option under the Projects tab lets you initiate new video projects swiftly. Adjacent to the Create Project Tab, you can view all your other ongoing projects.
On the left panel of the dashboard, you'll find Quick Tools (Beta mode), which includes features like Screen Recorder, Video Compressor, and more. Additionally, this panel includes details of Billings and Plans, Storage, and Export Time.
However, what I found most appealing about the dashboard is that it lets you create project folders. It is quite handy for maintaining a disciplined file organization system. Additionally, you can search for your projects using keywords or by their creation date.
Upon starting a new project, Flixier instantly offers you 4 sizes of video format choices to start your editing journey.
Widescreen (16:9)

Social (4:5)

Square (1:1)

Portrait (9:16)
Once you select the aspect ratio, you're dropped into the main video editor.
You'll discover a comprehensive collection of essential media features designed for your video projects on the left panel of the workspace. It includes a library to import files or start recording, stock resources, audio elements, motion graphics, text customization, subtitles, shapes, transitions, and generate review links.
Next to that panel, there's a preview area where you can watch the videos you've added to your project's timeline. Besides, there's another section with tools that help make your video look better. These tools let you change the video's size and speed, add animations, use cool effects, adjust colors, follow moving objects, improve your video's sound, etc. Overall, these controls help you enhance your video in various ways.
At the bottom of the window, a multi-track timeline awaits your creative input. This timeline enables the layering of diverse media elements. For instance, you can overlay your primary video with background music, place text overlays, or even introduce secondary videos that play over the main footage.
During my Flixier review, I found its workspace effective and user-friendly, resembling the experience of using a desktop video editor. However, the user interface looks outdated compared to the latest online video editors.
Flixier Review: Key Features
Flixier is a great option for making both short and long-format videos. It offers useful features that can meet your video editing requirements effectively. Here, I'll talk about some of the standout features of Flixier that I found interesting and beneficial.
Like other cloud-based video editing platforms, Flixier offers many templates to simplify editing. However, during my Flixier review, I noticed that the template collection is quite basic and doesn't match the current trends and styles of videos.
Flixier makes creating captivating intros and outros easy with just a few clicks using their motion elements collection, like titles, graphics, and overlays. Additionally, you can change how the text looks, the colors of shapes, and their transition effects. The Motion Graphics collection is tailored for platforms like Instagram, Facebook, and YouTube. You can choose from various graphic styles to make your videos more noticeable on social media.
If I had to select one standout feature from Flixier among all the others, it would be the Auto Subtitle Generator. Flixier can efficiently create captions automatically by analyzing the audio content. However, it falls short when recognizing lyrics in music videos.
Apart from that, the feature accurately transcribes nearly all spoken words. Once the generation is finished, you can begin editing the text, adjusting the timing, and customizing the font, size, and alignment, among other things. You also have the option to enhance the visibility and attractiveness of your subtitles by adding a background and changing the text color.
Flixier has a noteworthy Text-to-Speech AI feature in the Business plan. This feature lets you incorporate 25 different voiceovers into your commercial videos, adding a creative touch and making them more engaging.
Flixier's Green Screen feature enables you to eliminate green backgrounds commonly used in VFX projects. You can choose a color from your video and precisely adjust the erase density.
Brand Kit and Review Links:
With Flixier's Brand Kit feature, you can add your brand's color presets and upload font styles. Later, you can produce videos that align perfectly with your business's brand identity using these brand elements.
Note: Brand Kit is only available in the Business and Enterprise plans.
Additionally, using the "Review Links" feature, creators can generate a project link that simplifies access for collaborators such as reviewers or clients. They can then provide comments and feedback directly on the platform, streamlining the collaborative process.
Screen Recorder and Video Compressor:
In addition to its advanced video editing features, Flixier offers screen recording functionality with six layout options. You can record your video or audio, capture your screen with a webcam overlay, or use a split screen to show both your webcam and real-time screen. This versatility is highly effective for various recording needs.
Furthermore, Flixier provides a user-friendly Video Compressor feature that makes it easier to share large video files across various platforms. You can manually control the compression level using a slider within the interface.
Once you've made your desired adjustments, click the "Compress Video" button. Flixier will take a few moments to compress your video, after which you can save it to your computer.
Flixier Review: Editing Experience
The concept of cloud-based video editing is not new to me. I was introduced to the idea when I conducted my Flexclip review. However, I will share my impressions and my experience with Flixier below.

Regarding video editing, the platform functions quite similarly to a desktop editor. You import your media, place it on the timeline, and trim away the unwanted portions.
While conducting tests during my Flixier review, the editor performed admirably well. Standard editing tasks such as clipping, reordering clips, adjusting playback speed, fine-tuning audio, resizing, keyframing, etc. – essentially everything you'd typically require for video editing – offered flexibility and a satisfactory experience.
The platform's ability to seamlessly handle 4K and h.265 videos in the cloud particularly impressed me, even with minimal editing. This is often challenging for desktop software like Premiere Pro and Filmora, especially when used on computers with lower specifications.
During my Flixier review, I encountered limitations in advanced features like Motion Tracking compared to traditional desktop editors. Although this feature is still in its beta stage, I found its processing speed for Face Detection to be disappointingly slow, testing my patience during a 5-second video edit.
Editing eye-catching videos can be a hassle when using a computer with outdated hardware and resource-heavy software. For this purpose, Flixier excels, thanks to its fast, cloud-based processing.
With Flixier, you can access a powerful video editor that handles all the intensive work in the cloud, ensuring your computer stays fast. I opted for Mozilla Firefox to run Flixier, and it operated smoothly. I didn't encounter any slowdowns with basic editing. However, when I opened multiple tabs in the same browser, the platform's preview process gradually slowed down.
Once you've completed your video editing, the next crucial step is exporting your work. Flixier offers several methods, including exporting the project as an MP4 video, an audio file, or a GIF format. In the Export Settings, Flixier lets you directly share your video on social media platforms like YouTube, Facebook, TikTok, etc. Apart from that, you can also add a thumbnail image and a title to your video.
Additionally, the exporting process was impressively fast. It took just 3 minutes to convert my video project into a downloadable file, and the outcome met my expectations.
Things that I liked about Flixier:
It is an intuitive video editing platform that leverages cloud technology for effectively managing video projects.
Customizing files and elements in a specific sequence is particularly commendable.
Although basic, the audio effects and stock footage libraries are efficient enough for commercial videos.
The Business plan offers useful features like the Brand Kit and Cloud Integration, which simplify branding work and Storage complexities.
The team collaboration feature in the Business plan allows secure cloud-based project sharing, perfect for remote work and handling client feedback.
Flixier also integrates AI features like Text-to-Speech and Auto Subtitle Generator and Translation, which work effectively.
Things that I did not like about Flixier:
I faced challenges when importing a large number of media files.

I experienced slow performance with the Motion Tracking feature.


The subtitle generator encounters difficulties when generating subtitles for songs.
Flixier Review: Support
Flixier offers essential support options through Email, FAQs, a Guide with video tutorials, and a Blog. I highly regard their responsive support team as they are quick and efficient.
During my Flixier review, I contacted their support team to address an issue regarding bulk uploading of .mov and .mp4 files. Fortunately, their support assistant resolved the problem within a few minutes of conversation, identifying a network connection issue as the root cause.
Note: For a faster support experience, consider upgrading to Flixier's Business subscription plan. This plan provides highly active live chat support that responds promptly to your needs. Additionally, you'll have the option to attach media files for improved communication.
Flixier Alternatives
FlexClip:
FlexClip is a strong competitor to Flixier for online video editing. It has a fantastic selection of templates and editing choices. However, when it comes to advanced video editing features like chroma key editing, keyframing, color grading, and ease of use, Flixier is ahead of the game.
Renderforest is another online video editing platform that is simple to use and gets the job done well. It carries out millions of templates that make editing easy and quick. Our Renderforest Review explores all the features of the editor.
If you want a straightforward and uncomplicated video editing experience, I suggest using Renderforest. However, if you want more options and advanced video editing control, Flixier will be a better choice.
FAQs
1. What is the maximum export time for Flixier?
Under the free plan, you can export up to 10 minutes of videos per month with a 720p output. The Pro plan gives you 300 monthly minutes with full HD export capability. The Business plan offers 600 minutes of video export per month and includes 4k support.
2. Do you get Watermarks with Flixier?
Yes, with the free plan of Flixier, you get watermarks on your videos.
Flixier is a powerful online video editing tool that combines an easy-to-use interface, advanced features, and valuable collaborative options. It provides a complete solution for individuals seeking a lightweight video editing platform that offers a smooth and hassle-free editing experience with strong editing capabilities.
In summary, I recommend Flixier for creators looking to unleash their full editing potential, all without requiring to install traditional desktop software.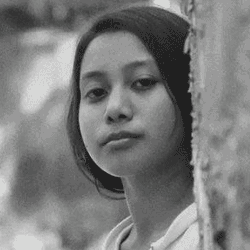 A Tech Enthusiast who adores the creative flow of nature, practices the philosophy of life, and wanders to explore multiple places. I solely believe the union of technology and nature can create a positive impact on the evolution of living beings on this planet. Above all I am an ardent learner who loves to share her translucent experiences.