It is tough to find a good screen recorder for your PC. However, when you finally do, they mostly have limited features. Don't worry; your extensive search for the perfect screen recording tool ends here.
Movavi Screen Recorder is a reliable screen recording program packed with user-oriented functionalities to give you a hassle-free screen recording experience.
In this Movavi Screen Recorder Review, I will share my explicit insight on the comprehensive functions of Movavi Screen Recorder 2023 and see if it is worth purchasing.
Movavi Screen Recorder Review: Quick Summary
Pros
Scrolling screenshots
User-friendly interface
4K recording
Easy schedule recording
Multiple media export options
Automatic shutdown and sleep mode after recording
Quick installation
Fairly priced
Cons
Limited features available on the trial version
Few bugs
Not available for Linux OS, Android, and iOS
Have a limited editing feature that supports trimming



Supported Platforms: Windows, OSX
---
It is a powerful yet lightweight screen recording software. It can capture various screen activities with a single click and save the recording to your desired video format.
The program packs every recording and capturing tool necessary for the task. It operates smoothly while recording skype video calls, webinars or gameplays and even allows taking screenshots during screen recording. Also, you can use webcam overlay while creating interactive tutorials and schedule a screen recording session to save time from unnecessary hassles.
Movavi Screen Recorder: Pricing
You can choose between two plans depending on your needs - Lifetime and Yearly.
The lifetime access to the screen recorder comes at 57.95 USD. Yearly personal planning costs 42.95 USD, allowing you to use all the features independently for a year. You can renew the software if you are satisfied with it.
You can also save a lot of money on the lifetime license by using Movavi Screen Recorder coupons. However, you must use Movavi Screen Recorder's trial version before making a purchase decision.
If your requirements are not just limited to recording, you can try Movavi Video Suite. This suite includes a screen recorder, editor, converter, and more. You can read this detailed Movavi Video Suite Review to know more about the all-in-one suite.
Movavi Screen Recorder Review: User Interface
It has a clean, intuitive user interface that allows users to navigate the program easily. This program is designed to be convenient for both professional and home users.
Most of the Movavi software has a dark background which is said to help reduce your eye strain.
Upon opening the screen recorder, a floating Capture Widget appeared and occupied a small corner of the monitor. You can drag and move it to any location at your convenience.
The Widget opens a mini menu with all the handy features available in the software. You can change your recording preferences by clicking the settings button at the top of the mini menu.
The settings page contains all the necessary tools to record your screen activity. You can customize hotkeys, change audio and web camera preferences, select video framing rates, schedule a video session, work on the effects, and many more.
The recording process of Movavi is straightforward and requires only a few steps to start recording the screen. You can also take screenshots during a recording session.
Movavi Screen Recorder Review: Key Features
It is a beginner-friendly screen recording application that is easy to download and install. With Movavi Screen Recorder, you can record videos, capture screenshots, and export those in any convenient file format, such as MP4, AVI, MKV, MOV, GIF, PNG, JPG, or BMP. You can also share the recorded file using YouTube, Google Drive, WhatsApp, Telegram, and Email.
Note: Recorded video projects are saved in MKV format by default to ensure the best video output quality at the best possible file size.
Below are the key features Movavi Screen Recorder provides that help the user record a compelling video.
Screencast Creation
Movavi's screencast allows you to easily record the screen activities and use text, video-in-video features, voiceovers, and mouse movements during a recording session.
Scheduler
The Schedule recording feature of Movavi Screen Recorder enables you to choose the recording session's date and time and automatically record screen activities at your preferred time. It also lets you set a time limit for the recording session.
Show Keystrokes and Mouse
With Movavi Screen Recorder, you can customize the effects of the cursor for better interaction with the audience.
Advanced Hardware Acceleration
The Screen Recorder features advanced hardware acceleration, making the video export process smooth, seamless, and faster.
If you export videos in the same video encoding, Movavi's SuperSpeed conversion ensures rapid conversion speed. Also, there is additional hardware acceleration for Intel, Nvidia, and AMD graphics cards.
Record Audio Only
With Movavi Screen Recorder, you can exclusively record audio from your system without recording your screen.
Tip: Try recording audio through an external microphone for better sound quality.
Scrolling Screenshot
Are you using scrolling screenshot extensions for different browsers? Using the Scrolling screenshot feature of Movavi, you can easily take long-format screenshots of scrollable web pages and applications.
Draw on Videos
You can create better engagement with your audience using the Draw on videos feature.
You can draw in the middle of the screen recording session using a pen tool. You can also use shapes to direct focus toward a particular subject for enhanced interaction.
Movavi Screen Recorder Review: Functionality
Screen Recorder
Movavi Screen Recorder does a great job recording your screen activity. Also, it allows you to choose between a full-screen recording and a manual area selection.
This feature is useful when recording a particular video section, like Instagram reels, through a web browser.
You can customize the frame rate between 5-60 frames per second according to your convenience.
Tip: The highest frame rate produces higher-quality video. However, it is advised to adjust the frame rate depending on your system's capability.
Note: Before recording a full-screen video, ensure to hide the recording panel from the Basic Settings option of the program. Otherwise, the recording panel will show up in all your full-screen recorded videos. Also, try customizing the keyboard shortcuts to your convenience to operate during a full-screen recording.
Impression: While conducting my Movavi Screen Recorder review, I faced difficulty after hiding the recording panel during the full-screen recording mode. It does not allow the draw-on video feature while the option is enabled. The panel settings need quite an improvement for a smoother user experience.
Screenshot
Movavi Screen Recorder allows you to take screenshots while recording a video. The software lets you edit your screenshot by adding text, arrows, lines, and shapes before you save it. You can also use different colors to highlight different areas of the screen.
You can take Scrolling screenshots through Movavi as well. The feature helps take long-tail screenshots of the important webpage, mail, or chat records and makes sharing easy.
Impression: I found the Scrolling screenshot function to be a little complicated. Hence, I had to go through user manuals and tutorials to figure out how the feature functions.
Effects
Adding minimal effects to your mouse cursor activity during a recording session can help improve engagement with your viewers. With the Movavi Screen Recorder, you can customize the cursor by highlighting it and choosing different colors for left and right mouse clicks.
You can also draw over videos during recording to elaborate or point toward your actions for better interaction with the viewers.
Record Only Audio
This feature allows you to record your audio without recording your device screen. You can also choose between mono or stereo recording mode and set their frequency. You can record the system and microphone audio and catch different sound streams.
The sound quality of the recording was moderate. But again, it depends on the device that you are using.
During my Movavi Screen Recorder review, the function could not catch my voice through the system microphone and crashed during the audio recording. However, it worked fine after manually changing the mode to an external microphone and caught my voice through system audio. It may be due to a bug in the latest version; hopefully, Movavi will fix the issue in the upcoming update.
Tip: Use the Noise Reduction option before recording your audio to reduce background noise from your video.
Schedule Screen Recording
It is a handy feature for those who often run late or can't stay in front of a computer all the time.
You can set the timer and duration of recording in the program, and it will automatically start recording the screen accordingly. Also, there is an option to choose between Shut Down or Sleep mode after the end of the recording session.
Capture Your Webcam
You can record your video through your preferred webcam without recording your device screen.
You can select the recording resolution, frame rate, and webcam shape from the main settings page according to your preference.
Note: You must preset the settings before recording from the webcam, as the settings are unavailable on the webcam recording window.
Editing and Sharing
All necessary exporting and sharing features are available at an eye range after you finish your recording.
After recording the video, a preview page will automatically appear on your display. You can then easily trim and export the file to your preferred local drive or share it via social media.
Movavi Screen Recorder allows you to do basic editing, like trimming the video or adjusting the frame. However, if you want to unveil more editing features, I recommend installing Movavi Video Editor 2023.
Looking for screen recorders that also include video editing features? We have compiled a list of the best Screen Recorders with Editor that you can look at.
Movavi Screen Recorder Review: Support
Movavi is known for its quality customer support. You will find some general queries and FAQs on their customer support page. The page also has detailed descriptions regarding all the tools available in the application.
If you need help regarding any issue, you can submit a request by filling up a form and informing them about your problems through email. Generally, they respond within three days. Otherwise, you can choose the live chat option for additional support.
However, I would love it if Movavi introduced phone support as well. It will facilitate an easy flow of conversation.
Comparison with other screen recording platforms
The comparison between products allows us to determine whether the product in consideration is worth purchasing or not. In this Movavi Screen Recorder review, I will compare it with other popular screen recording software.
Is Movavi Screen Recorder Better Than Filmora Screen Recorder?
Movavi and Filmora are both well-reputed software and support the same features. However, Filmora Screen Recorder offers advanced features like a zooming system, text-to-speech, color correction, silence detection, and other functionalities.
Whereas, Movavi Screen Recorder is ideal for beginners because of its ease of use and flexibility, and it is also fairly priced compared to Filmora.
Unlike Movavi Screen Recorder, Filmora Screen Recorder is not a standalone app. You can record your computer screen with the built-in screen recorder in Wondershare Filmora Video Editor.
Is Movavi Screen Recorder Better Than AVS4YOU?
Movavi and AVS have the same features in their screen recording tools. AVS carries out some basic features to get the job done, whereas Movavi is packed with advanced tools for better interaction.
Movavi has an advanced and intuitive interface. In contrast, the AVS interface is classic, like it arrived from Windows XP. Also, Movavi supports Mac OS and Windows platforms, whereas AVS is only available for Windows operating systems.
In AVS, if you want the screen recorder, they only include it in the AVS4You package, which consists of other multimedia tools as well. However, in Movavi, you can directly buy the Screen Recorder. Hence, Movavi is cost-effective in this case and caters to your specific need. If you are looking for a packaged deal with all-in-one editing tools, check Movavi Video Suite.
With a single AVS4YOU license, you get free upgrades for a lifetime. However, a major drawback is that one AVS4YOU license can be installed and activated on only one PC without the capability of shifting to a new PC. In Movavi Screen Recorder, you will not get the next major version upgrades in lifetime licenses. Also, you can shift it to new devices by uninstalling it on the old device.
Is Movavi Screen Recorder Better Than Icecream Screen Recorder?
Both Movavi and Icecream screen recorders are powerful and easy-to-use screen recording tools. They both have immediate editing capabilities after a recorded video.
Movavi provides a seven-day trial session, whereas Icecream recorder only provides a 10-minute recording during their trial period. Also, Movavi has better customer support compared to the Icecream screen recorder.
Movavi Screen Recorder Review: Is the software worth your money?
Movavi Screen Recorder justifies its pricing as a go-to video recording tool. It is intuitive and packed with all the handy recording features necessary for every user, regardless of their experience.
Conclusion
Movavi Screen Recorder is software worth checking out as you will have a multi-functional screen recorder tool at a favorable price. It is a convenient software not only for casual use but also for professional usage.
The software provides a wide array of recording tools and exporting options. With Movavi, you do not have to be a professional to have control over your projects to get a seamless result. Movavi Screen Recorder is a robust and reliable program worth a shot at.
Movavi Screen Recorder: Frequently Asked Questions
Is Movavi Screen Recorder Free?
No, it is not free, but you can download and use a trial version for free. However, You have to buy the software to access the advanced features.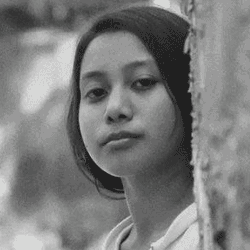 A Tech Enthusiast who adores the creative flow of nature, practices the philosophy of life, and wanders to explore multiple places. I solely believe the union of technology and nature can create a positive impact on the evolution of living beings on this planet. Above all I am an ardent learner who loves to share her translucent experiences.