Do you want a fast and simple method to make your brand profile?
Well, Renderforest could be just what you need. It's a single place where you can handle all your branding-related work. The platform is an online video editor, logo maker, graphic designing tool, mockup creator, and website builder.
Instead of dealing with hard-to-understand editing tools, Renderforest gives you readymade templates. These templates can help you create the ideal look for your marketing needs without any hassle. In this Renderforest review, I will provide an in-depth assessment of the platform and its functionalities, primarily focusing on its online video editing capabilities.
Renderforest is a software that lets you create cool logos, whiteboard animations, slideshows, intro and outro videos, infographics, and many more in one place. Using Renderforest, you can make your brand look great online without needing different programs. It's easy to use, and you don't need to be an expert to understand the program.
The best part is its templates – they're like readymade designs. You can start right away with these templates instead of starting from scratch. It makes Renderforest different from other editing tools.
Note: Thanks to Renderforest for giving me access to their Pro plan so that I could provide you with a better and clear insight into the platform.
Pros
Visually appealing and Intuitive UI
Template-Based Editor
High-Quality Output
Plethora of Online Templates
Easy Editing
Cons
Limited Editing Capabailities
Logo Maker sometimes suggests abrupt icons
Outdated templates



Supported Platforms: Web Browser
---
Renderforest comes with free and paid plans. There are three paid options, with monthly and yearly plans for each option.
Here are the yearly subscription plan prices:
Lite - USD 119.88

Pro - USD 239.88

Business - USD 359.88
The Lite plan allows you to export videos in HD 720P and offers 10 GB of storage. Pro is the most popular, with unlimited video length and output video resolution 1080p. With the Business plan, you get 50 GB of cloud storage and export videos in 4k.
Renderforest Review: Interface
Due to its user-friendly interface, using Renderforest is a breeze and an enjoyable experience. The platform offers an attractive visual design, with all the necessary tools conveniently located at the top of the main panel. You can also access the same tools by clicking the Start Now button on the homepage. The Template gallery exhibits professionalism and is incredibly intuitive. By simply hovering over a video, you can preview it effortlessly.
Regardless of your intention to purchase, the impressive design features and user interface are bound to leave a lasting impression.
Renderforest Review: Features
Online Video Editing:
Unlike other online video editing tools you find these days, Renderforest is a template-based online video maker that helps you create videos faster. It comes with everything you need to make videos that catch people's eyes, like
Whiteboard animations,
Music visualizations,
Visually stunning intros and outros,
Slideshows,
Presentations,
Invitation Videos
You can create mentioned videos with cool transition effects. The video editing process is divided into four sections, which I have explained in the section below:
Editing:
With Renderforest, editing video is as easy as dragging and dropping your files onto the platform. Select a topic and a preferred video style from their extensive template library. Then, you insert your videos accordingly.
To begin editing, you have options to pick from:
Readymade videos that come with the template,
Use stock footage from their extensive library or
Start from scratch by adding your own files from a local drive.
Once done, you can make simple changes like adding text, choosing fonts, changing text size, swapping text positions, and adding scene duration.
Note: It's worth mentioning that different subscription plans have different limitations on uploading media files to the platform. With the Renderforest Pro plan, I could upload 4096 MB worth of files at one time.

Each slide's duration can range from 5 to 15 seconds for slide post videos and whiteboard-style animations. However, in the case of intro and comprehensive videos, you can shorten the video's length by trimming the uploaded video and crafting your diary.
Impression: I suggest considering Renderforest, particularly for quickly crafting intros, outros, slide presentations, and whiteboard animations. It excels in handling these tasks efficiently. However, if you want more control over your video editing process, you can try other online video makers like FlexClip or Clipchamp.
Style:
In the style part of Renderforest, you can choose from various transitions they have in specific template libraries and use them in your video. It changes the whole appearance of your video content. You can also decide what fonts to use in your video and their animation style.
Adding Music:
You can put music in your video by choosing from your music collection or using the songs available on the platform. But keep in mind that the platform's music choices are limited.
You can also record your voice using the voiceover tool. In addition, you can add computer-generated voices for the text during the video editing process using the text-to-speech feature.
Preview:
After you finish editing, you can watch a preview of your video in three different formats, depending on your subscription plan. With the Renderforest Pro subscription, I could preview and export the video in 360P, HD 720P, and HD 1080P. The exporting process was fast, unlike other online video editing tools I've tried previously. Once exported, you can share the file via social media platforms like Facebook, Messenger, WhatsApp, Reddit, YouTube, Linkedin, and X (formerly known as Twitter).
Note: It's important to remember that using this tool means sacrificing some of the hands-on control found in other advanced desktop-based video editing software like Movavi Video Editor and Wondershare Filmora. You won't have access to advanced features such as precise text customization, color grading, detailed keyframing, etc.

Additionally, in case you need the ability to export in 4K, you can upgrade your subscription to the Business plan.
Website Building:
Creating a website no longer requires expert skills; Renderforest has everything you need. They offer an impressive array of website templates for businesses, personal portfolios, events, and art showcases. You can start from scratch or modify existing templates to establish your online presence from their platform.
Renderforest enables you to effortlessly expand your website by adding pages. However, your choices for page elements are confined to the components available in the platform's library. You can seamlessly integrate those elements into your webpage, including features, text, call-to-action buttons, email forms, and more.
A notable feature I found during my Renderforest review is the "Widget" section. It simplifies integrating messaging and live chat functionalities like Intercom, Freshchat, and Jivochat. Additionally, you can effortlessly connect your Facebook, WhatsApp, Telegram, and Viber accounts for social media integrations. Adding these features onto your website is as simple as copying a code or ID and pasting it into your site.
Another factor that adds to this feature's usefulness is its ability to engage collaborators in enhancing your website. It enables you to grant access to individuals to edit and redesign web pages. It can be achieved by simply sharing a link with the desired collaborator.
Note: During my Renderforest review, I observed a missing element: a search bar within the website builder. This omission makes it somewhat challenging to quickly locate your required components.
Logo Maker:
Renderforest's logo maker empowers you to design logos for your business or personal brand in just a few simple steps. You can begin to design your logo by:
Entering your brand name,
Add your Brand Tagline,
Provide a concise brand description.
Once done, you can choose three preferred styles for your brand or let the AI make the creative decision. The platform will automatically generate logos based on your preferences and present them with mockups. You also have the flexibility to tailor these logos to your specific requirements.
In customizing your logo, the platform offers options to modify icons, select color palettes that align with your brand identity, incorporate layouts and backgrounds, and adjust transparency.
After completing your edits, you can proceed to download the file. Remember that the free plan provides downloads with lower-quality output; nevertheless, it is satisfactory. If you are creating a logo, opting for the Pro plan to obtain a high-definition version, which includes SVG exportation and other image exporting formats, is advisable.
Note: Intermediate and experienced designers might find Renderforest's limited customization options disappointing.
Impression: While testing the logo maker for the Renderforest review, I found the platform's icon choices and color palette schemes quite appealing.
Furthermore, during my experimentation with the logo-making process, I encountered results that weren't entirely satisfactory. The outcome appeared very basic and did not align well with my brand's description (See the below image)
However, this platform can work well for you if you want simple and basic logos without spending much time or money on logo tools.
Mockups:
Creating mockups is essential for building brand awareness. However, using complex tools like Adobe Photoshop or Illustrator for the same can be challenging, especially for beginners. It is where Renderforest comes to the rescue with its extensive template collection, making mockup creation easy in just a few simple steps, even without professional editing skills.
Renderforest offers a wide range of trending mockups found in the market, such as comfy T-Shirt sets, Paper Bags, Delivery Trucks, Apple Devices, Magazines, Interior scenes, etc. The best part is you can easily customize these mockups to suit your needs. Once satisfied with the result, you can download and use the mockup across various platforms.
Graphic Design:
Besides mockups, graphic designs like posters, banners, presentations, business cards, etc., are crucial in enhancing brand visibility, especially in light of increased social media usage.
With just a few clicks, Renderforest offers a convenient way to craft visually captivating social media banners, flyers, Instagram posts, presentations, and documents like resumes, letterheads, personal cards, etc. Their vast template library simplifies the process, allowing you to choose and personalize a template. Further, you can use their collection of stock images and icons or add your own media files to infuse a personal touch. This streamlined process proves highly efficient and beneficial, especially for social media marketers.
Renderforest Review: My Observations
Advantages:
Getting used to working with Renderforest was a little challenging, especially since I'm more accustomed to manual editing than relying on simple drag-and-drop functionalities. However, Renderforest ultimately simplified the process for me. After conducting my Renderforest review, I discovered that the platform is incredibly user-friendly for branding needs, offering customized designs and templates.
Renderforest operates as an efficient online video creator, capable of producing high-quality videos quickly.
While it differs from traditional video editing software, it proves highly advantageous for individuals seeking a fast, easy, and creative approach to video creation through templates.
The platform's extensive collection of stock media footage elevates the professional and aesthetic quality of videos, particularly explainer videos.
Beyond its impressive array of templates, Renderforest's customization options are truly praiseworthy. All edited files are securely stored in its cloud, providing easy access anytime. You can locate your saved projects in the "My Files" section, including uploaded media files like images, videos, sounds, and fonts. Additionally, you're given the flexibility to organize media files into new folders for enhanced organization.
In summary, I had a great time using Renderforest. It's a useful tool, especially for professionals aiming to achieve creative outcomes quickly without getting tangled in complex editing procedures.
Disadvantages:
Despite its efficiency, Renderforest does come with a few downsides.
The primary drawback I encountered while using the platform was its outdated and monotonous templates and elements. I think having a better variety of imaginative and visually engaging templates and elements would be more appealing.
Additionally, I faced the limitation of customization options. While the platform is efficient, having slightly more room for customization would be advantageous in creating more engaging videos, designs, mockups, and logos.
Renderforest Review: Support
Regarding customer support, Renderforest offers a limited range of contact options. You can contact them through a phone call, the contact details of which can be found on their support page.
Alternatively, you can email them using the provided email address or submit your query directly through the support page. Additionally, their blogs and FAQs assist in understanding the platform and other relevant media-related information.
Note: Despite the absence of live chat support on the platform, I had a positive experience with customer support during my Renderforest review. I was pleasantly surprised by their timely response. They responded to my inquiry through their support form within an hour, which I found impressive.
Renderforest Review: Alternatives
Clipchamp:
Microsoft Clipchamp is a fantastic solution for video editing, catering to both personal and professional demands. This online video editor, operating through the cloud, distinguishes itself with its smooth interface, user-friendly design, robust feature set, and collaborative tools.
In contrast, Renderforest differentiates itself through its user-friendly approach and template-driven video creation. It allows users to produce professional-looking videos without needing advanced skills or much manual effort.
Flexclip
In addition to Clipchamp, Flexclip Online Video Editor is another strong competitor against Renderforest. With its user-friendly interface and plethora of editing features, Flexclip excels in producing visually captivating video outputs. However, Renderforest takes the lead due to its remarkable simplicity and the comprehensive array of branding tools in a single platform. This noticeable advantage facilitates the creation of a more engaging brand identity within one convenient space.
1. Can I use Renderforest for Free?
Yes, You can use Renderforest for free. However, it will come with some limitations. Check their pricing details to know more about their platform.
2. What is the video limit for Renderforest?
With Renderforest's free plan, you can create unlimited videos, each with a maximum length of 1 minute. These videos can be utilized for personal or business purposes. On the other hand, with the Pro subscription, you can upload and export videos beyond the 2-hour time limit (this does not refer to the music visualizers, as the duration for these templates differs based on the template you pick).
3. What is Renderforest Used for?
Renderforest is a complete branding platform that provides users with great online tools for making high-quality videos, graphic designs, logos, mockups, and websites all in one place.
Conclusion: Who is it for?
It is a helpful tool for people who want an easy and creative way to cater to their business and personal branding needs in one place. It also has a lot of useful features.
With many templates and great tools, you can make explanation videos, professional mockups, and good websites without trouble.
If you're trying to make your brand look trustworthy in a tough market, I recommend Renderforest. However, if you're seeking more advanced editing features, I suggest considering the alternatives mentioned earlier.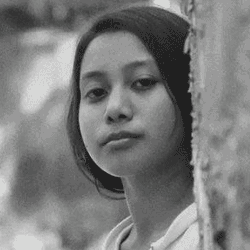 A Tech Enthusiast who adores the creative flow of nature, practices the philosophy of life, and wanders to explore multiple places. I solely believe the union of technology and nature can create a positive impact on the evolution of living beings on this planet. Above all I am an ardent learner who loves to share her translucent experiences.