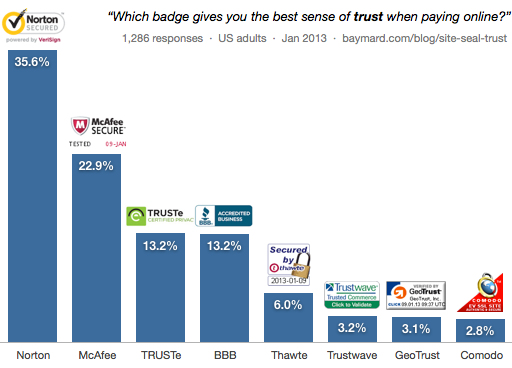 Norton Secured.. Microsoft Gold Partner.. BBB Accredited.. Yes, you see them everywhere.
Does all of those websites guarantee security and safety? Probably no.
Here's why..
These seals are after all just images which can be easily copied and displayed on website. Fraud websites take advantage of this and display a fake image in form of seal on their site. So, you shouldn't blindly trust each website with an image saying "secured" or any similar term.
For example: This website claims to be BBB accredited but when I try to click on the seal, it is nothing. It is just an image pasted on webpage.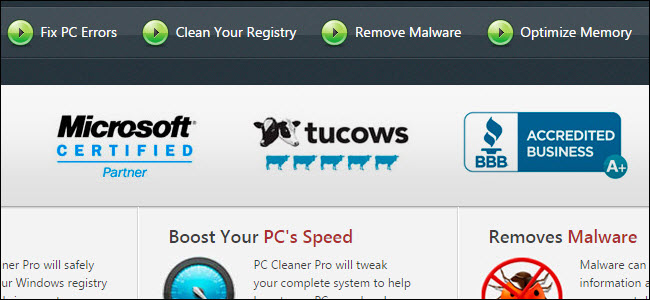 Another instance is of a SEO service company which says it was featured big brands namely Daily Telegraph  and others but there is no proof whether it really did.

How do I Verify?
#1 Seal should be Clickable
First check should be that all the seals on website should be clickable. On click, they should take you to the original certificate or the issuing company or original page where the website in question is mentioned.
For example: When you click on the "Norton Secured" seal on our website (Dealarious.com), it opens a popup window with complete details of our registration with the company along with validity.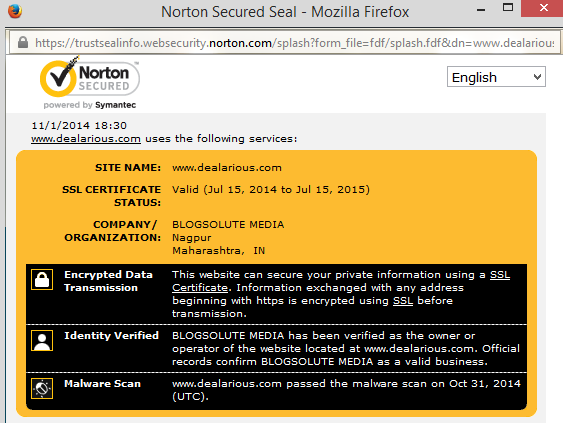 That means the company is verified and real unlike other fly-by-night websites which are made with the intention to steal your details.
#2 Check Browser Lock
Your Browser won't lie to you. It is installed on your system and website cannot paste an image on browser.
While making any financial transaction, look above the address bar of browser, it should read "HTTPS" instead of regular "HTTP". Additional "S" represents "Secured" protocol. Whatever information processed through that webpage is sent to servers in encrypted form which is unreadable.
Along with that, you might also notice a "Lock" besides website URL. You can click on it to verify if it's for real.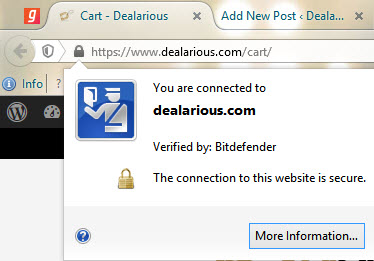 #3 Use Common Sense
While moving around the website, if you get a feeling that it is too good to believe, better leave instead of carrying out a purchase. Remember, whatever posted on website should have a proof hyperlinked to it.
Such websites displaying fake seal of trust are made with the intention of stealing financial details. They're already breaking the law, so violating the seal-provider's copyright isn't a problem for them. But, you should take care of your future purchases and be a wise customer.
The three attributes that define me- Tech lover, Blogger, and Dog lover. I primarily cover Cyber Security, online privacy, and also have keen interest in exploring new software that make daily computing easier for home users. I do love to spend quality time away from the internet, so when I am not online, I either cook or bike.