Antivirus software is a critical tool in safeguarding your digital life. However, choosing the right one among numerous options can be daunting.
This comprehensive guide aims to simplify that decision by discussing the key factors you should consider when shopping for antivirus software.
What to Look for in an Antivirus: Factors to Consider
Selecting an antivirus program involves more than just picking the first option in a search. Here is a curated list of factors to help you make an informed decision.
Affordability is essential when choosing antivirus software. The cost varies depending on its features and capabilities. Therefore, ensure the price aligns with the benefits it offers.
Also, thoroughly check their subscription terms, conditions, and auto-renewal process before making a final decision. You may have purchased the antivirus at a discounted price but may be charged the full amount while renewing your subscription. A smart thing to do is cancel auto-renewal and check for better prices every year.
Tip: Expensive doesn't always mean better. Opt for an antivirus that fits your needs and budget.
Note: Protecting your device is crucial irrespective of a premium or basic plan. For a balanced option, consider Bitdefender Total Security.
2. User-Friendliness:
You should always pick user-friendly antivirus software as it ensures you save time without engaging yourself in unnecessary hassle. But how do you recognize user-friendly applications?
Please review the criteria below to get an idea of user-friendly antivirus programs.
Criteria for User-Friendly Antivirus Programs:
Please review the criteria below to get an idea of user-friendly antivirus programs.
Easy Installation
Intuitive Interface
Efficiency
User-friendliness is an important criterion. Your antivirus software should be easy to install and intuitive to navigate. Learning to use it should not take a mammoth amount of time.
Note: Installation time may vary depending on the software's size and features.
3. Real-time Zero-day protection:
It is one of the major factors to look for in antivirus software. Virus threats are sudden and can damage your device without you noticing it. Hence, having a real-time scanning feature in an antivirus program will ensure regular background checks and protect your sensitive files stored in the device from possible threats.
Additionally, this feature becomes critical with Zero-day vulnerability as it will help you detect and eliminate malicious attacks before they are widely spread without manually checking.
Another deciding factor to look for in antivirus software is the compatibility of the software with your device and other software in use.
Thus, always check your system configuration before purchasing one, and match it with the compatibility of that software. Otherwise, you will end up wasting your money buying software that is incompatible with your System.
Tip: Always use the Trial Versions before making purchase decisions.
5. Protection for multiple devices and OS:
Good antivirus software should be value for money and offer protection across different devices and operating systems such as Mac, Windows, Android, and iOS.
Multiple versions of antivirus software available in the market match best with a specific operating System version. However, choosing software that protects all your devices with a single subscription is smart. It helps keep every version of your devices safe and secure.
6. Performance of the software:
A good and efficient antivirus should not hamper the speed of your System. It is another factor to consider before buying antivirus software, as it is often perceived as heavy and has a bad reputation for slowing down your System's performance.
However, the advancement of the latest technology has resolved that issue to a great extent. Nowadays, antivirus software scans your device for malware threats without noticeably decreasing the System's performance.
Note: It is advised to read reviews or talk to an expert regarding the performance of an antivirus program. In general acceptable standards, Antiviruses can slow your System up to 10%.
It does not matter if you are a computer nerd; picking antivirus software that provides excellent 24/7 customer support to resolve your queries is advisable.
You can choose from various reputed antivirus software companies that provide detailed guidance and help, especially when faced with unfortunate virus threats. It adds up to the purchase cost and benefits your System's safety by knowing you can ask for expert assistance whenever needed.
Tip: Prefer Brands that provide quick chat/phone support.
8. Additional Protection Features:
Additional features in antivirus software boost the System's protection capability in addition to the core protection. Here's a list of some of the advanced features you should look for in antivirus software:
Spyware is malware that invades the device and steals sensitive information like your web browsing history, passwords, banking credentials, and other private information. It can also change your firewall settings and create risk by allowing other malware viruses to jeopardize the System's security.
The anti-spyware feature in your antivirus software will help detect or block the virus before it invades and terminates the System, thus ensuring your sensitive information's safety.
An advanced parental control feature in your antivirus software can be highly advantageous. It helps protect your kids' devices by blocking malicious viruses and harmful or inappropriate web and social media content.
Using a VPN makes your online data safer by hiding it from intruders. It does so by encrypting your information and changing your IP address. Hence, having a VPN in an antivirus program can be beneficial in ensuring the security of your private data.
Note: Advanced features like ransomware protection, password manager, safe banking, web protection, etc., also influence decisions for buying antivirus software.
9. Free Trial or Money Back Guarantee:
Many reputable antivirus companies offer free trials, allowing you to test their software for 30 days with either full or limited features. Some also provide a 30-day money-back guarantee if unsatisfied with the product.
Note: Free program trials allow you to experience the product's functionalities first-hand. It will help you make a good decision about whether to purchase it or not.
What to Look for in an Antivirus: Free or Paid?
Hopefully, the list mentioned above helped you to get a clear understanding of what to look for in antivirus software before purchasing.
However, if you are also confused about buying a premium Antivirus or using a Free one, let us explain the key differences between paid and free antivirus software to help you make a prompt decision.
Free software is often tempting when you are on a tight budget. And there is nothing wrong with using free antivirus software. It provides basic protection for your System, whereas paid antivirus systems have advanced features to secure your online activities and data.
The developed Internet era has made it easy to find both paid and free antivirus programs; you can buy any of those that best suit your needs.
The built-in antivirus for Windows, Microsoft Defender (formerly Windows Defender), offers dependable protection against malware threats. While it may lack some advanced features compared to other premium antivirus products, it remains efficient enough to protect you from the intervention of malicious components.
Note: You should be careful before using free antivirus software. Do extensive research on the product before purchasing. Top Antivirus providers like Bitdefender and Avast also offer free versions of their programs.
Remember, when you choose free antivirus software, you are giving up on the additional features paid software offers. With free antivirus software, you get the basic protection that carries the core antivirus engine and a couple of additional security from virus threats.
But with paid antivirus software, you get extra layers of security protection like anti-phishing features, web protection, anti-ransomware protection, and many more.
With various inbuilt advanced features, your System becomes extra secure. You can surf the web without worrying about any additional threats.
Free antivirus software can often annoy you by allowing unnecessary advertising pop-ups related to the upgrade of the product. But with paid antivirus software, you don't have to face such irritation because you already paid for the product.
Suppose you want to save money and are confident about avoiding online dangers. In that case, the free version is a viable option, as it can provide minimal core protection required for your System.
Still, if you lack confidence and want added layers of protection, opt for a paid antivirus system.
Conclusion:
Buying antivirus software is often confusing and hectic, but with a little research and keeping the mentioned guide in mind, you can select the one that best meets your needs.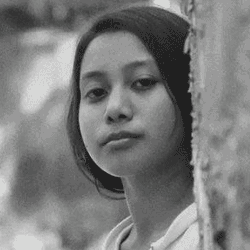 A Tech Enthusiast who adores the creative flow of nature, practices the philosophy of life, and wanders to explore multiple places. I solely believe the union of technology and nature can create a positive impact on the evolution of living beings on this planet. Above all I am an ardent learner who loves to share her translucent experiences.