Designing professional charts and diagrams with limited resources can often feel laborious. Hence, it can trigger a productive blockage during a workflow. EdrawMax, an efficient multi-functional diagram tool, can help you unlock your productivity without struggle.
In this Wondershare EdrawMax review, I will share my experience with extensive details about all the features.
Wondershare EdrawMax Review: Quick Look
EdrawMax is a multi-functional 2D Diagram Creation software and a worthy competitor of Microsoft Visio. You can easily create professional flowcharts, floor plans, mind maps, difficult engineering projects, and other diagramming tasks in one place.
Moreover, it has excellent collection of tools to boost your productivity while designing your projects. You can easily create professional presentations with more than 280+ diagrams and an abundant template and symbol collection.
Pros
Huge Library of templates and symbols
Supports Windows, Mac, Linux, and Web Browsers
Uncluttered User Interface
Affordable
Cons
Overwhelming tools for non-tech-savvy beginners
Tutorial videos need to be updated
Minor Bugs



Supported Platforms: Windows, OSX, Linux, Web Browsers
---
There are half-yearly, yearly, and lifetime licenses (One-Time Fee) for Individuals.
There are 2 subscription plans available:
6 Months
12 Months (Yearly).
The subscription plans automatically renew at the end of each term, and you will be charged for the subsequent period. The lifetime plan is a one-time charge, not a recurring subscription.
The lifetime plan offers long-term value, including everything in the subscription plans, plus free updates and 10GB of cloud storage.
However, this plan does not include future versions of the software. Should a new version be released, you would need to purchase a new plan to access it.
Using our EdrawMax coupons, you can get significant discounts on subscriptions and lifetime plans.
Check official Offers on Edraw Website
Wondershare EdrawMax: Download and Installation
The download & installation is straightforward to follow. You can download the installation file from the official Wondershare EdrawMax site.
Once downloaded, you can install the application in your system by double-tapping the file.
Note: Ensure your device is compatible with the system requirements mentioned below before installation.
Space:

2GB of RAM and 1.08 GB of hard disk space

Operating System:

Windows 2000/2003/2008/Vista/7/8/10 (32-bit/64-bit), Mac OS X 10.11, and later, Linux and Web Browser.

Screen Resolution:

1024 X 768

Language supported:

English, French, German, Japanese, Chinese, Spanish.

Deployment model:

Cloud-Based

Payment:

One-time
The latest version comes with a clean and intuitive user interface. You can navigate the application easily and toggle between light and dark modes for enhanced focus during work sessions.
Main Window:
When you launch EdrawMax for the first time, the application greets you with a cleverly categorized diagram panel. These diagrams are organized based on different usage modules such as Business, Software & Database, Network, Engineering, Design, and Education. After selecting the work module, a workspace appears consisting of all elements.
Apart from the pre-existing diagrams, you can create a custom design by selecting the "Blank Drawing" tab in the main window. You can also start your project by selecting a template from the abundant template gallery.
Note: I found the workspace of EdrawMax to be visually similar to that of MS Word. People familiar working with MS Word will find it easy to navigate through EdrawMax as well.
Workspace:
The default size of the canvas in the workspace is fairly wide. Hence, you get a wide field of view. However, you can also resize the canvas according to your project needs. To change the size of your canvas, you can access the page orientation option in the drawing section at the top of the workspace.
While making edits on a project, a mini-toolbar pops up in the workspace, consisting of all the essential tools needed for the design at an eye distance. The mini-toolbar is very convenient, especially while working with graph charts. I could quickly access all the adjustable statistics, further enhancing my work time.
Impression: No doubt EdrawMax is efficient enough to boost our creative vision. However, it is not free from a few drawbacks, some of which I have mentioned below.
Unlike other design applications, EdrawMax does not provide a dedicated file menu to its users. The existing file option in the workspace diverts the users to the main dashboard, which I found obscure.

People unfamiliar with design platforms can have difficulty understanding the application thoroughly in one go.

I have experienced buggy performance while playing the tutorials in the application's workspace.
Apart from the mentioned difficulties faced during my Wondershare EdrawMax review, I found the interface very convenient as a fellow designer enthusiast.
EdrawMax Review: Features in Use
EdrawMax is most well known for its versatile inclusion of productive features. Below I have described my thoughts on the functionality that I found most useful.
Customizable Templates:
EdrawMax comes with 13,000+ free template collections created by designing professionals and 26,000+ symbols to make the diagramming process fun and easy.
The template collection is extremely handy for amateur users and a fast-paced work environment. During a rush, you can quickly select a template based on the listed diagram types and start your project. Also, you can search for specific diagrams published by other users to narrow down the template list and save precious time for further edits.
On the other hand, if you have expertise in designing programs, you can create a customized template from scratch and publish it with fellow designers of the EdrawMax community. In addition, you can also save the designs in the cloud for further use.
EdrawMax provides a ready-made symbol collection specific to the diagram module of your preference. For instance, if you wish to create a graph chart, then EdrawMax offers a wide spectrum of symbols and infographics specific to your choice.
The symbol collections are categorically aligned in the left panel of the workspace. You can drag and drop the symbols of your preference on the canvas to create a fun and interactive diagram.
Note: You can manually adjust the statistics on the pie and graph charts you will find in symbol collections. You can also import and export your excel data and create a statistical chart for your professional project.
Tip: Some infographic charts do not offer manual statistical adjustments. Thus, look for the statistics icon in the right panel of the workspace, indicating the allowance of statistical adjustments on the chart.
Also, you can easily drag the bar on the infographic chart to adjust the percentile on your graph.
Impression: Newbie users can face complications finding out how exactly some infographic chart works. I had to contact the support of EdrawMax to figure out the process behind adjusting the percentile of multiple infographic charts.
Apart from the 50,000+ template and symbols collections, EdrawMax allows you to manually create your unique diagrams.
You can customize your diagram by using EdrawMax's versatile designing tools. The application lets you use popular designing tools such as Pen Tool, Pencil Tool, and four types of Anchor Tools in the symbols section. Also, you can choose from 8 different shapes and 8 pathfinder tools to create unique figures. Like other designing programs, you can work on layers and lock or unlock them when needed.
Impression: EdrawMax provided quite a similar experience to a designing program using its tools. However, it still lacks the proficiency of a standalone application.
In the upcoming updates, I would appreciate a few tool additions, such as the curve tool, shape builder tool, and other notable designing tools, to make the designing experience smoother.
EdrawMax has a comprehensive collection of tutorial guides to help you navigate the application. You can find the video tutorials at the bottom of the Basic panel of the main window. Upon selecting the "More tutorials" option in the Basic Panel, a link will guide you to their official website, where you can find all their complete guided tutorials regarding the application.
Impression: My initial reaction to the video tutorials during my Wondershare EdrawMax review was reassuring. The feature felt convenient, and the acute positioning of the mini video tab didn't bug me during my work session.
Despite Edraw's utilizing approach, the tutorial feature had its downsides. The mini video tab could only play the tutorial once, even when it stayed at the same location during my whole work session. It may be the result of the bugs present in the application.
Note: The guided tutorials on the website are from an older version of the application. Thus, I faced difficulty navigating through some features.
I found the file-sharing feature to be similar to Google's sharing features. This feature makes professional work easy and quick, as you can share your work with other EdrawMax users. You can either copy the link or pick a mail id and give them access to either view or edit the shared file.
Based on cloud performance, the feature lets you and other users work together on an individual project simultaneously, regardless of the device in use. In my experience, I have found that only one user at a time can work on a similar project.
Apart from email sharing, you can also share your project through popular social media platforms such as Facebook, Twitter, Line, and Pinterest.
The most effective part of this feature is its high-end 256-bit SSL encryption. The encryption keeps your important project safe from unauthorized access and data breach.
Apart from the most popular features, I found a list of features to be useful during the Wondershare EdrawMax review.
File recovery in EdrawMax saves you from accidental file deletion incidents. EdrawMax stores a copy of your original design in its cloud storage so that you can access those files in such uncertain moments.
You can find the file recovery feature in the advanced section of the EdrawMax workspace.
EdrawMax supports popular data-sharing formats such as word, pdf, PowerPoint, Excel, PNG, JPEG, Html, SVG, EPS, and Visio files. Apart from these, you can also do batch importing and formatting.
One Click Beautify allows users to automatically design themes for flow charts, organizational charts, and other diagrams.
This auto-formation feature saves a lot of time from making individual design edits. You can also make customized edits after applying the feature to your diagram.
Wondershare EdrawMax: Support
The software has dynamic support options. The support consists of a user guide, diagram tips, version information, keyboard shortcuts, online support, a help center, and feedback.
User Guide:

The user guide provides a quick 5-step guiding tutorial to navigate the application.

Diagram Tips:

The diagram tips have a detailed video tutorial to start your design journey.

Online Support:

With the online chat option, you can get quick guidance from a support assistant who will resolve your queries in no time. Apart from these, you can also contact the support assistant via email with your important queries.

Help Center:

However, if you want more from the support, you can click the help center option, which will take you to EdrawMax's official support page.
The FAQs of EdrawMax guide you on how to accomplish separate tasks. However, to get your desired query, you have to make extensive searches through the web pages. In such a scenario, I felt the absence of a dedicated FAQ search bar. It would have made the search a little easier.
Undoubtedly, it is one of the best multi-functional diagramming tools available in the market. Thus, it qualifies for both Corporate and home usage. Its comparatively fair pricing and abundant productive feature make the application a comprehensive platform for students and corporate workers.
Edraw's variety of purposeful diagrams, complex problem-solving templates, and symbols make the application the all-in-one diagramming program for tech developers, employees, and other common people.
In short, EdrawMax is a program that any user can use.
Note: The application is a little overwhelming if you are a beginner. Hence, you may need help understanding the functioning at one go. However, once you learn the basics, the application can become your go-to diagramming software in no time.
Wondershare EdrawMax Review: Is it Worth the Purchase?
Yes, definitely! it includes abundant productive features within a fair price bracket. You will find EdrawMax value for money, especially if you are a small or medium-scale enterprise, a student, or an employee.
Comparing with other Diagram Creation Tools
Below I have compared Wondershare EdrawMax with some tough competitors like Visio, SmartDraw, and Lucidchart.
Microsoft Visio is the most well-known diagramming tool available in the market. Before the emergence of abundant diagramming tools, Visio made diagramming easier for corporate professionals. However, Visio comparatively has a higher price range, and people only look forward to buying the product once it is necessary.
On the other hand, EdrawMax is known to be a tough competitor and the finest alternative to Microsoft Visio.
EdrawMax provides a handful of productive diagramming features that are convenient for multiple usages and in a budget-friendly price range compared to Visio.
SmartDraw is another well-known multi-functional diagramming tool available in the market, which is a little cheaper than EdrawMax.
Both EdrawMax and SmartDraw have a clean and intuitive interface focused on increasing users' productivity. However, EdrawMax tops the notch by providing abundant designing tools and advanced features to make the diagramming process easier for users.
Lucidchart is another tough competitor. It is a cloud-only diagramming tool designed to minimize the contemporary usage of desktop applications.
Both tools have convenient diagramming features and team collaboration abilities. However, aware of the potential rise in the competition, EdrawMax earns the advantage over LucidChart with its support over multiple OS platforms and a web-based service.
Wondershare EdrawMax Review: Final Verdict
It is a very productive design tool for creating charts and diagrams. If you need to create multiple charts and flowcharts in a day, then go for it.
However, when it comes to multiple infographics and UI designs for Social Media, then I prefer a standalone graphic designing platform like Canva over EdrawMax. EdrawMax is compatible with multiple OS and features super user-friendly interface.
Frequently Asked Questions
EdrawMax offers both a free version and a premium subscription. The free version of EdrawMax has some usage restrictions. Also, you get a 15-day trial period with EdrawMax, after which the application runs on the free plan.
Can Edraw Open Visio files?
Yes, Edraw can open Visio files, including other popular file formats.
Which is Better, Visio or EdrawMax?
EdrawMax is recognized to be the most popular alternative for Visio. It offers a bundle of multi-functional features at a lower price than Visio.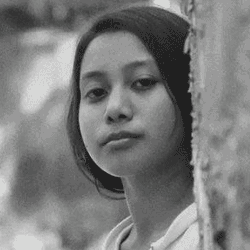 A Tech Enthusiast who adores the creative flow of nature, practices the philosophy of life, and wanders to explore multiple places. I solely believe the union of technology and nature can create a positive impact on the evolution of living beings on this planet. Above all I am an ardent learner who loves to share her translucent experiences.