As a fellow video editing enthusiast, I have always craved good video editing software. For me, a good video editor should be equipped with advanced features and take minimal to no effort to create cool and engaging videos.
However, after exploring numerous editing applications, from the basic to the advanced, I decided to give Wondershare Filmora a try. It stands out as an efficient video editor, perfectly catering to those seeking advanced editing options without the need for excessive effort.
In this Wondershare Filmora review, I will share my honest thoughts on this remarkable video editing tool to help you make a better purchasing decision.
Overview
Pros
Short Learning Curve
Advanced Video Editing Features

Interactive UI

Advanced Color Grading

Instant Video Editing Modes

Excellent performance (No Crashes)
Cons
Limited Plugin Support
Lacks Advanced Shortcut Keys



Supported Platforms: Windows, OSX
---
Pricing Plans
In Wondershare Filmora, you can choose between these three plans.
Annual Plan: USD 49.99

Cross-Platform Plan: USD 59.99

Perpetual Plan (One-Time Fee): USD 79.99
Users with a Perpetual license will get access to all the advanced features, including free updates for a particular version. But major version updates are not included. For example, all minor updates like version 12.1 to 12.2 are free, but major upgrades like version 12 to 13 are not included in the Perpetual plan. The yearly plan includes all free updates as well as major upgrades. The cross-platform plan will allow you to use the program on multiple platforms/OS.
The official discounted price for Perpetual Plan is USD 79.99. Using our Wondershare Filmora coupons, you can get great discounts on Perpetual licenses.
Filmora also offers a free trial version of the program that you can use forever but with limitations.
System Requirements
Before you buy Wondershare Filmora for your computer, it's crucial to check if your system meets the specifications below.
Supported OS:

Windows 7 and above, Mac OS 10 and above (64bit).

Processor:

Intel i3 or above, Ryzen 5 or above with 2GHz or above multi-core processors.

RAM:

A minimum of 8 GB RAM and 16 GB is recommended for heavy editing.

Graphics:

Intel HD Graphics 5000 or later; NVIDIA GeForce GTX 700 or later; AMD Radeon R5 or later.

Disk Space:

More than 1GB of free hard-disk space for installation
Note: It is recommended to have an SSD (Solid State Drive) on your system for a smooth HD and 4K video editing experience.
Wondershare Filmora: User Interface Review
Filmora features an intuitive, user-friendly interface with no hidden menus or complex feature structures. Furthermore, it aims to enhance the user experience and attract new users.
Upon launching for the first time, Filmora greeted me with an interactive guide that assisted in importing a video from its library, applying basic effects, and exporting. Once these initial steps were completed, I could begin editing my projects.
Filmora Dashboard:
The dashboard of Wondershare Filmora is intuitively organized. On the left side of the dashboard, you will find three options to get started with your video editing journey.
Create Project,

Cloud Project, and

Creator Hub
On the Create Project tab, you are catered to a sliding menu of handy features for quick edits. Each feature has its own set of functions arranged in a way that is easy to understand and use.
Instant Mode:
You can select your preferred project template from various categories using the Instant Mode feature. You can then import video clips into your Project and let Filmora automatically analyze them to generate a video quickly.
Screen Recorder:
This feature helps you capture your system screen and edit the recorded footage within the program. It saves you time and reduces the need for additional expenses on buying a standalone screen recording application.
If you are interested in standalone Screen recorders, do check our article on the:
AI Copywriting:
This feature is a powerful addition that simplifies the creation of scripts, video ideas, YouTube video titles, Youtube Video descriptions, etc.
Instant Cutter:
This feature helps you quickly cut segments of a video you require and render those individual parts immediately to new files.
Auto Reframe:
With this feature, you can effortlessly reframe your videos to the desired aspect ratio without complications. It is extremely beneficial for individuals aiming to change widescreen videos to fit the frames of reels and shorts.
Silence Detection:
Silence Detection can scan and remove silent pauses from your videos automatically, saving you editing time and keeping your viewers engaged.
Auto Beat Sync:
Auto Beat Sync is a feature that automatically combines small portions of videos from different sources into personalized videos using Filmora's advanced algorithm. The feature analyzes the footage, chooses the best moments, and syncs them with the background music.
Avatar Presentation:
While still in the Beta stage, this feature assists you in generating a virtual Avatar that can be incorporated into your videos, presentations, screen recordings, and other media content.
The Cloud Project option can securely store your media files on Wondershare's cloud server. After activating your Filmora account, the latest version provides 1 GB of cloud storage.
Finally, the 'Creator Hub' provides a wealth of resources for users. Here, you can find helpful tips and tricks, links to creative campaigns, and opportunities to learn from other creators to improve your video editing skills.
Additionally, within the dashboard, you will find a dedicated section for previous projects aligned in a listicle format. You can also set the aspect ratio of your video project before getting started by navigating to the top left corner of the creative project window.
Editing Window:
Upon clicking the 'Create a New Project' tab, you are taken to the editing window. The interface layout is similar to that of other video editors, but Filmora distinguishes itself by offering six different layout options for editing - a feature not commonly found in other software.
All the features in Filmora are conveniently accessible on the home screen, allowing you to utilize them intuitively for efficient video editing. Performing tasks like trimming, audio adjustments, adding transitions, and visual effects in Filmora is straightforward.
The program offers a magnetic timeline approach that simplifies adding clips to your Project. When you drag a clip onto the timeline, the program seamlessly connects it to the previous clip, eliminating any space in your movie. Additionally, Filmora supports multiple timelines, allowing you to make instant changes across different tracks and preview them in real-time.
Note: Filmora provides hundreds of tracks for your timeline. The track expands whenever you add another video clip above the main one.
You can easily resize and expand the editing timeline using the Ctrl+mouse wheel or navigate back and forth with the Alt+mouse wheel, which I found handy. Additionally, you can fit it to the panel or use Zoom In/Out buttons.
The customizable toolbar buttons located above the timeline offer a variety of functions. It includes Undo, Redo, Delete, Split, Audio Stretch (new), Quick Split mode, Crop, Text, Speed, AI Matting (new), Duration, Motion Tracking, Keyframing, and Speech-to-Text. It made the timeline more convenient to use.
Note: While Wondershare Filmora offers convenient editing capabilities, it provides users with only fundamental shortcut keys and falls short of delivering more advanced shortcut options.
Editing Experience:
Navigating through the features and implementation of each function didn't pose any issues for me. One aspect of my editing experience that I particularly enjoyed was the ability to change the aspect ratio of my video directly within the program's editing window panel. This feature streamlined the editing process and allowed sleek adjustments to suit different platforms and display formats.
However, despite satisfactory editing experience, one feature I found lacking within the program was a quick timeline rendering option. It would have allowed me to preview the final product without any lag before exporting, ensuring a smoother and more efficient workflow.
Overall, during my Wondershare Filmora review, the program provided a positive editing experience with its user-friendly interface, well-organized timeline editing, and convenient customization options. It may require some initial guidance to work with the advanced features. However, once you've mastered these features, Filmora offers an extensive range of tools and capabilities for creating high-quality video output.
Wondershare Filmora Review: Key Features
Wondershare Filmora provides exceptional control over the visual appearance of your final video. With its advanced and efficient features, you can finely adjust and refine your videos, audio, and image assets.
Here is a detailed explanation of the key features available in Filmora:
Basic Editing Features
Trimming:
Trimming allows you to shorten your video clips by removing unnecessary sections from the main footage. Filmora provides two straightforward methods for trimming videos. You can:
Drag the edges of a selected clip in the timeline to adjust its start and end points. Hence, effectively removing unwanted parts.

Utilize the Split Tool to make cuts between clips, separating them and eliminating the portions you don't need.
Additionally, Filmora offers the option to trim videos using in and out cuts directly in the preview panel. It lets you preview the selected video portion and make precise cuts at specific points, ensuring that your edited clips align with your intended visualization.
Effects and Transitions:
Filmora offers a wide range of graphical effects, including overlays and LUTs, for both video and audio. These effects can greatly enhance the overall quality of your videos. You can effortlessly apply these effects to your videos using files from your computer or the program's built-in collection.
Applying these effects and transitions is as simple as dragging and dropping them onto the timeline and over a sequence. You can also add transitions between two clips by clicking the plus button in the transition effects panel at the bottom.
Note: While the graphical effects collection is abundant, it's worth noting that Filmora offers a more basic collection of audio effects, providing somewhat limited options compared to other video editing programs.
Apart from basic color adjustment controls, Filmora offers individual control over each color, curve adjustments, and color grading wheels. It allows you to adjust and enhance your video footage's overall color balance and appearance.
The inclusion of this feature in the application impressed me with its precise ability to achieve professional-looking color grades.
Audio Adjustment:
Filmora provides a range of tools and features to enhance the audio quality of your videos. The program allows you to easily adjust the volume levels of individual clips or your entire video. Also, you can Fade audio In or Out smoothly to create flawless transitions.
Additionally, Filmora allows you to remove background noise and enhance the audio adjustments using AI, apply audio effects, adjust the pitch and speed of the audio, and even add keyframes for precise control over audio changes throughout your video, which can further help you create surround sound.
Note: When making audio adjustments in Filmora, it is important to detach the audio from your video clip to ensure you get greater control over the audio editing process.
Green Screen:
The Green Screen or Chroma Key module in Filmora goes beyond handling traditional green or blue screen applications. It lets you key out any color to create various video effects.
This module offers a range of settings, like adjusting Tolerance, Edge Thickness, Edge Feather, etc., that provide further adjustments to fine-tune your green screen videos and achieve the desired results.
Adjustment Layer:
The Adjustment Layer feature in Filmora functions as a transparent overlay placed on the timeline, affecting all the clips positioned below it. You can add multiple Adjustment Layers and stack them according to your requirements, allowing you to achieve the desired visual effects and enhancements. Using the Adjustment Layer to your timeline, you can conveniently apply various effects, color corrections, filters, and other adjustments to all the clips beneath it simultaneously.
Speech-To-Text and Text-To-Speech:
Wondershare Filmora provides a speech-to-text transcription feature that automatically generates captions for your videos. With this feature, you can receive up to 30 minutes of transcription, which is highly efficient and impressively captures the spoken content.
Conversely, the Text-To-Speech feature allows you to conveniently and efficiently incorporate voiceovers or narrations into your videos, with more than 10 different modules available. It saves you time and effort in the production process.
Remark:
Although Filmora's speech-to-text feature performs well, it could benefit from further enhancements to improve its overall functionality. Some minor adjustments can be made to refine the accuracy and optimize the performance of the feature.
Advanced Editing Features:
Filmora's versatile speed ramping feature provides an opportunity to enhance your video editing capabilities and create more impactful visual narratives. It allows you to manually adjust the speed by setting keyframes and specifying the desired speed at specific points within the clip.
Moreover, Filmora broadens your creative horizons with additional features like the freeze frame and reverse speed options.
Motion Tracking:
With Filmora's Motion Tracking feature, you can create visually engaging videos by tracking a moving object. You can then apply text, effects, and other elements to track the object.
Filmora's flexibility allows you to effortlessly adjust and resize the tracking box frame-by-frame for precision tracking of the object.
KeyFraming:
As a first-time user of Filmora's keyframing feature, I initially relied on the user guide to grasp its functionality. Once grasped, using keyframing became a smooth process. It allowed me to easily make precise adjustments. The Enhanced Keyframes feature provided the flexibility to customize multiple keyframe points and control various video elements, such as scale, opacity, etc. The flexibility further helped elevate the visual appearance of my video.
Plugin Support:
Wondershare Filmora supports third-party plugins developed by renowned creators, such as Boris FX and NewBlue FX. These plugins come with a variety of high-quality presets that can easily enhance the visual appeal of your videos.
Nevertheless, it's important to note that the files associated with these plugins can be quite large, which may lead to performance issues and lag during editing. Additionally, while you can try out the plugins during editing, the plugin bundles must be purchased.
Note: While Filmora is an efficient and user-friendly video editing software, it has limitations, particularly regarding plugin support. The available plugins are relatively limited, which can be a drawback for people seeking more advanced customization and features in their video editing projects.
New Feature Additions:
Here is a list of new features in Wondershare Filmora 12 that enhance its efficiency.
Multiple Platform Support:
Edit your video on the go with Filmora 12. Filmora's cross-platform support facilitates easy video editing across multiple devices, including Windows, Mac, Android, and iOS, increasing its accessibility.
By utilizing the cross-platform capabilities, you can effortlessly transfer and continue editing your half-done video projects across different devices, enhancing productivity and convenience.
Note: Filmora offers users 1GB of free cloud storage as a complimentary feature. However, when the storage limit is reached, you must purchase additional space to continue utilizing the cloud-based functionality on different platforms.
Besides that, Filmora lets you work on one device at a time. Hence, you can't simultaneously work on two devices that share the same Wondershare account.
Video Review and Collaboration:
With Filmora, there's no need to go through the hassle of manually seeking reviews from team members. The software provides a seamless cloud-based collaboration experience, allowing you to easily work with your team of video editors and reviewers.
Team members can access the shared Project using the collaboration feature and add time-coded comments and notes. Hence, it becomes convenient for you to review and address feedback.
Assets Backup and Sync:
Filmora 12 offers users a high-quality benefit through improved media file management. Using the Wondershare ID, you can conveniently back up all your imported media files, favorite effects, project files, custom-created titles, and more.
This feature is highly beneficial as it ensures the safety of your critical clips and assets, which can be retrieved anytime using your unique Wondershare ID.
AI Audio Stretch:
In scenarios where the video duration is longer than the assisting soundtrack, editors usually copy and paste the audio and merge the clips to match the length. However, this process becomes much simpler with AI Audio Stretch in Filmora 12.
By eliminating the need for manual looping and applying transitions, AI Audio Stretch not only saves time and effort in editing your videos but also helps stretch the audio clip and automatically adjusts the soundtrack to fit the entire video clip. During my Wondershare Filmora review, this feature worked unexpectedly well.
AI Audio Denoise:
With the AI Audio Denoise feature, you can remove background noises like static hiss, pops, or rushing winds resulting in high-quality audio that truly matters. It's a valuable addition that significantly improves the overall audio experience for video producers.
Note: One limitation of Filmora 12's audio editing feature, however, is the inability to listen to the track in real-time while making level adjustments. Instead, you need to play the track again after each adjustment to hear the effect of the changes.
AI Smart Cutout:
Now you can remove backgrounds without the help of a green screen. The Smart Cutout feature in Filmora 12 allows you to easily remove the background from your video and bring out the subject.
Remark:
In my review of Wondershare Filmora, I found the Smart Cutout feature to be both effective and precise. However, it's worth noting that the processing time for cutting the subject can be lengthy, taking around 15 minutes in my testing.
It would also be highly beneficial if Filmora were to consider implementing a dedicated trimming sequence feature for cutouts. This functionality would enable users to select and trim specific sections of a scene for cutout purposes rather than making adjustments to the entire clip.
Draw Mask:
With the Draw Mask feature in Filmora 12, you can draw custom shapes on your video using the pen tool. This tool enables you to create a precise cutout of an object by outlining its shape.
Additionally, you can adjust the blur strength and opacity around the object to ensure a natural and seamless appearance. This feature gives you greater control over the visual elements of your video. It allows you to highlight specific areas or objects with precision.
Wondershare Filmora: Export
Wondershare Filmora offers an extensive selection of export formats, allowing you to choose the one that perfectly fits your project requirements.
Local: This option allows you to create video file formats commonly used for local storage or playback.

Device: It offers presets tailored for popular video-viewing devices such as iPhones, iPad, and smartphones.

YouTube, TikTok, and Vimeo: These options are optimized according to the latest best practices for uploading videos to these specific online platforms.

DVD: This option enables you to create standard MPEG2 files suitable for burning DVDs, with the ability to burn the discs directly.
Each export option comes with a default set of parameters and file types, which are considered optimal for their intended purposes. However, you can fully adjust these settings according to your preferences.
Remark:
One aspect I appreciate about the export panel is the inclusion of thumbnail pictures, which is very thoughtful. Additionally, you can create AI-generated titles for your YouTube videos within the export panel.
Wondershare Filmora Review: Performance
The system specifications during the test of Wondershare Filmora Review:
Processor: AMD Ryzen 5, 3500U
OS Version: Windows 11 (64-bit)
RAM: 12GB
Disk: 512GB SSD
Graphics: Radeon Vega Mobile Gfx, 2.10 GHz
While testing, I exported a 1-minute 4K video in MP4 format during the test with a frame rate of 25FPS. Additionally, I added a soundtrack and effects to the video. The exporting process took approximately 20 minutes, which is impressive considering that my computer is not the most powerful.
I also tested the video editor using a 30-minute HEVC video. This utilized around 64% of the CPU and consumed 700MB of the available 12GB of RAM.
Remark:
Filmora exceeded my expectations, even while rendering videos on a system with low specifications. The GPU acceleration played a major part during exporting of huge files.
However, if you add many elements to your production, the rendering time might take longer, and you can face a little lag during editing. The lag was expected, given the low configuration of my Laptop.
Wondershare Filmora, similar to other Wondershare products, provides excellent software assistance. To access their live support assistant, click on the support icon at the top of the dashboard.
You can also refer to their user guide and YouTube Channel to better understand the product. However, should you encounter an urgent situation, you can request a callback from their support assistant via the Wondershare contact page.
Wondershare Filmora Review: Overall Experience
Filmora caught my attention primarily for two main reasons.
It offers a comprehensive suite of essential video editing tools and features. It covers all the necessary aspects of video editing, including a vast library of stock multimedia files, keyframing, motion tracking, transitions, etc., that you would require for your video project.

Filmora has a short learning curve, which makes video editing quick, easy, and efficient for users of all levels. Its standout functionality lies in its beginner-friendly design, which removes the complexities of using editing tools, curves, and shortcuts.
Although the program functions well as an efficient and user-friendly video editor with comprehensive editing capabilities, I have encountered several drawbacks during the editing process.
Filmora lacks a quick timeline rendering option commonly found in professional video editors. This feature would have been useful for previewing the final output before exporting the file.

Mastering features like speed ramping and freeze-framing can feel somewhat complex.

The application's graphical effects and plugin support are limited compared to other professional video editing software options.



Filmora and Movavi are strong rivals in video editing. Movavi Video Editor is designed for beginners and intermediate users, offering various features like trimming, merging, cropping, etc. It has better audio effects than Filmora. Additionally, Movavi is cost-effective and runs smoothly on computers. You can learn more about this program in our Movavi Video Editor Review.
However, Filmora excels in advanced features, such as HEVC support and screen recording, along with its new additions mentioned in the article. These capabilities make Filmora a top choice for more experienced video editors.
Note: Movavi Video Editor doesn't include an inbuilt screen recorder. For that, Movavi has a separate Movavi Screen Recorder program. However, the Screen Recorder feature also comes bundled in the Movavi Video Suite package. Learn more about the all-in-one suite in this Movavi Video Suite review.
Filmora and AVS Video Editor are two popular video editing programs, each having its own strengths and weaknesses. AVS is known for its simple and easy-to-use interface. It provides basic video editing tools, along with a great addition of the chroma key feature. Furthermore, AVS Video Editor is included in the AVS4YOU Unlimited subscription package, which you can get at a reasonable price.
While AVS works well for basic video editing, it lacks the powerful features and high-quality results that Filmora offers. Filmora stands out with its impressive features and excellent video outcomes. Also, AVS Video Editor is available for Windows PCs only, and Filmora is available for Windows and Mac.
Experienced editors and content creators favor Adobe Premiere Pro for its advanced features and professional workflow. It's a great choice for complex projects, offering various tools, effects, and customization options. However, it requires a powerful computer to run smoothly.
On the other hand, Filmora is more beginner-friendly and budget-friendly. It can still produce satisfactory results on a low-budget PC while providing access to some advanced features.
Filmora is a video editing software by Wondershare. It offers a range of advanced editing tools to create professional-looking videos within budget.

Is Filmora suitable for beginners?
Yes, Filmora is specifically designed with beginners in mind. With its user-friendly interface and simplified editing tools, beginners can learn and use the software with ease.
Can I use Filmora on different operating systems?
Filmora is compatible with both Windows and Mac OS, allowing users to use the software on their platform of choice.
Conclusion:
Who is Wondershare Filmora For?
Over the years, Wondershare Filmora has done an impressive job of adding many advanced features without compromising its user-friendly nature, which is truly remarkable. It offers a great balance of being easy to use while providing a wide range of editing tools, making it suitable for users of all skill levels. As a video editing enthusiast, I would highly recommend this program to anyone seeking a budget-friendly video editing tool that offers both quick and advanced features.
Have you used Wondershare Filmora? I'd love to hear about your experiences and thoughts in the comments below. Let's continue the conversation deeper into the world of video editing together.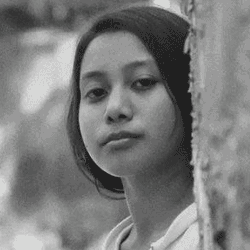 A Tech Enthusiast who adores the creative flow of nature, practices the philosophy of life, and wanders to explore multiple places. I solely believe the union of technology and nature can create a positive impact on the evolution of living beings on this planet. Above all I am an ardent learner who loves to share her translucent experiences.