Everybody aims for their PC to boot swiftly and perform optimally, regardless of the system's age or condition. However, these systems do often slow down, either gradually or suddenly.
Applications like Avast Cleanup Premium can rejuvenate your lagging system in such situations. In this Avast Cleanup Premium review, I will discuss the features designed to effectively address performance and privacy issues.
Overview: What is Avast Cleanup Premium?
Pros
Easy to Use
Efficient Automatic Maintenance
Removes Junk Files with Ease
Optimizes Power Usage
Cons
Lacks Driver Updater
No Registry Backup Feature
Expensive



Supported Platforms: Windows, OSX, Android
---
PC tuneup programs are often known for their bad reputation of carrying adware or malware. However, with Avast Cleanup Premium, you don't have to worry about such security threats.
Avast is a well-reputed antivirus software platform that maintains its reputation even in the PC tuneup category. Avast Cleanup Premium is a multi-functional tuneup utility that offers comprehensive optimization tools to boost your system performance using various methods.
The application can efficiently remove junk files, unwanted registry entries, and cached files and maintain your system's privacy by updating outdated applications and deleting trackers placed on your system by websites.
Warning:
Unforeseen changes to your system can trigger a range of unexpected issues. To mitigate this, Avast Cleanup Premium includes a backup feature to protect your data. This function proves particularly beneficial for those less familiar with technology.
In this Avast Cleanup Premium review, I aim to offer a comprehensive guide to the software's many features.
Avast Cleanup Premium: Pricing
In Avast Cleanup Premium, you can choose between two plans per your requirements:
1 PC / 1 Year and
10 Devices / 1 Year.
You can purchase a yearly license of Avast Cleanup Premium for 1 PC at USD 65.99 from the official website. The 10-Devices license costs USD 77.99 and supports Windows, Mac, and Android devices. Using our Avast Cleanup Premium coupon codes, you can avail great discounts on subscription.

Avast Cleanup Premium product is included in Avast One and Avast Ultimate Suite plans. You can try the suite packages for additional products if your requirements are not limited to PC tuneup. Also, you can get discounts on Avast Ultimate and Avast Premium Security at a very reasonable price.
Avast Cleanup Premium Review: Interface
Avast Cleanup Premium has an advanced and visually appealing user interface.
Upon opening the application for the first time, you will find four quick optimization functions suitably organized on the dashboard. Apart from that, you can also easily navigate individual optimization tools from the All functions option.
You will also find a meter at the top of the dashboard that indicates your system's tuning escalation. The smart categorization of all the features makes Avast Cleanup Premium one of the most efficient tuneup utilities.
Impression: I liked using Avast Cleanup Premium because of its highly organized user interface. It helps you easily pick what you need from the choices. Hence, it becomes easy to review and select the unnecessary files that you no longer need and keep the important ones.
Avast Cleanup Premium Review: Functionalities
Below, I briefly analyze Avast Cleanup Premium's four main functionalities.
Maintenance:
The Maintenance functionality of Avast Cleanup Premium scans your system thoroughly. It looks for broken registry items and shortcuts, system junk files, browser cache, tracking cookies, and browsing and download history piling up your system storage and interfering with your device performance.
After the scan, you can review each item and delete unnecessary files to enhance your system's performance.
Tip: To keep things simple, run the Maintenance Scan once and then turn on the Automatic Maintenance function.
Speed up:
The Speed up feature of Avast Cleanup Premium consists of three optimization functions that you can run individually.
Maintenance

Background & startup programs and

Unnecessary Programs
The function helps kill unnecessary tasks that run in the background without your awareness and optimizes resource usage.
Free up space:
As simple as it sounds, by running it, you can scan for unnecessary junk files that acquire a huge portion of your system storage. Hence occupying precious space that you can utilize for storing valuable files.
Like any other cleaning process, you can review and delete the files.
Fix problems:
This feature scans for outdated apps installed in your system and corrupted areas of your internal drive and fixes them to ensure security.
Avast Cleanup Premium Review: Features
Below, I have provided a brief analysis of the features of Avast Cleanup Premium.
Automatic Maintenance and Updates
With Avast Cleanup Premium Automatic maintenance, you can easily schedule a time for a maintenance scan and specify instructions on what to delete during the process. It will do so in the background without interfering with your work.
Remark: This feature is extremely handy during your busy work schedule and ensures your system's optimal performance.
The application also automatically updates outdated programs, minimizing your device's security risk.
Note: Avast Cleanup Premium can automatically update from more than 200 programs listed on their database. Any programs excluded from the database need to be updated manually.
Bloatware Removal:
Bloatware detection is one of the most crucial features of Avast Cleanup Premium.
The internet is full of clickbaits if you are not browsing responsibly. An unconscious act can make you install applications that you never intended to have in the first place. Not only that, but many times, even much trustworthy software can install unnecessary applications as a bundle if you are not checking the selection boxes carefully.
Avast Cleanup Premium efficiently assists you in such hazardous situations. With the help of Avast Cleanup, you can remove third-party toolbars, ads, and other unnecessary utilities from your system and browser.
Registry Cleaner:
Non-essential Windows registry items are often responsible for sluggish performance, especially if you use an older system. Over time, the registry items grow in size and can create serious performance issues. Thus, it is important to eliminate such entries to maintain your system's responsiveness.
Avast Cleanup Premium broken registry cleaner efficiently removes unnecessary hidden junk and cleanses the Windows registry.
Impressions: I felt the absence of a dedicated option or shortcut for the registry cleaner. You can only delete broken registry items by navigating to the Maintenance section. Additionally, it would have been advantageous if Avast included registry backup functionality.
Sleep Mode:
The sleep mode feature in Avast Cleanup Premium allows you to hibernate programs that run during startup and processes in the background without your consciousness. You can kill those resource-consuming programs based on slowdown severity and re-establish your system's optimal performance. Launching a program in sleep mode will automatically revert to the assigned mode once you exit the application.
Note: You should never put the applications you need regularly to sleep. Doing so will prevent the application's background process and hence cause you inconvenience.
Disk Cleaner:
Cluttering unwanted files on your system drive can significantly slow down your PC. In such instances, Avast Cleanup Premium scans for unnecessary files and programs in your device and eliminates them with just a click.
The feature performs an extensive search in the most remote locations of your system and removes corrupted files you never thought could be cleared.
Browser Cleaner:
Over time, your browser gets cluttered with a huge amount of worthless data, which causes your browser to lag or, worse, crash during your work session.
Avast Cleanup Premium's browser cleaner can remove unwanted cookies, online traces, temporary data from popular web browsers, and outdated plug-ins to restore your browser's former surfing capability.
Note: Pay close attention while deleting cached files. Otherwise, you will end up deleting important files stored in your browser.
Tip: Remember to clean browser cookies, cache files, and temporary data often from your browser. It ensures adequate privacy of your device.
Disk Defragmentation:
Disk fragmentation is common in older devices with HDD, especially when they are used constantly for file addition and deletions. Such occurrences can also have a huge impact on the performance of your system.
Although Windows has an in-built defragmentation tool, it carries out manual and limited functionalities. However, Avast Cleanup Premium's advanced defragmentation feature, on the other hand, efficiently rearranges your disk files and optimizes your HDD and trims SSD for improved data access response time.
What I Like About Avast Cleanup Premium:
1. Automatic Maintenance
:
Avast Cleanup Premium's Automatic Maintenance saves the manual effort of daily maintenance tasks. This functionality's added advantage is that it resolves serious issues in addition to doing routine Maintenance.
This panel acquires all the details and history of the functions performed from the time of installation to till date. You also get to review the storage space of your drive and a report of how much space you have regained using the application.
You can quickly access Avast Cleanup Premium whenever your system is slowing down, and the application can boost it for better performance.
The application includes features to assist you in getting the most out of your device's battery life.
Missing Features
Although Avast Cleanup Premium has abundant tuneup tools, the absence of a driver updater felt like a missing part of a robust utility, considering its price range. You must make an additional purchase if you need the Avast driver updater.
2. Lacks Registry backup feature
Apart from registry cleaner, a registry backup feature would have given Avast an added advantage over other tuneup utility tools.
Who is Avast Cleanup Premium Good For?
Tech geek or not, Avast Cleanup Premium is a perfect fit for any user who is struggling with a slow computer.
The program is easy to use; hence, anyone without knowledge about tuneup utilities can quickly optimize their system and boost its performance.
However, the application can cause slight disappointment among some tech nerds because of the absence of a few promising features, such as a driver updater, registry backup, and duplicate finder.
Avast Cleanup Premium Performance
During my Avast Cleanup Premium review, the rest state consumption of the program was:
CPU: 0 to 0.36%
RAM: 18 MB Constant
However, while running a manual cleanup task, Avast Cleanup system resource consumption hiked upto:
CPU: 5 to 20.64%
RAM Usage: 27.3 MB
I found Avast Cleanup a lightweight application, as it doesn't use much of the computer's resources when running in the background.
During the Maintenance scan, it used up to around 21% of the CPU and maintained a constant memory consumption of approximately 27.3 MB with slightly increased disk access.
Note: I took the max CPU / RAM consumption. You can refer to the performance chart for resource usage variations.
Avast Cleanup Premium Review: Support
Avast Cleanup Premium offers multiple support options. Their website offers detailed answers to your product-related queries and FAQs for common problems. They also provide 24/7 customer support through mail, live chat, and telephone.
During my Avast Cleanup Premium review, I contacted live chat support assistance and got prompt replies to my queries.
Avast Cleanup Premium Review: Alternatives
Below are the top 2 Avast Cleanup Premium alternatives that can boost your PC performance just as well, if not better.
CCleaner Pro:
Both CCleaner and Avast Cleanup are renowned and reliable PC tuneup programs. Avast also owns CCleaner, as they acquired Piriform in 2017.
Although both software carry out similar features and functionalities, CCleaner, however, is a little budget-friendly and offers additional features with a simpler interface to its users compared to Avast Cleanup Premium.
CCleaner Pro can protect up to 3 devices. In contrast, Avast Cleanup Premium covers 10 devices under a single subscription while providing seamless performance.
Advanced SystemCare Pro:
IObit Advanced SystemCare Pro works efficiently to boost your system performance. The application offers similar features to Avast Cleanup Premium and is accessible in a comparatively lower price range.
Avast Cleanup Premium has an intuitive user interface and can protect up to 10 Devices supporting Windows, Mac, and Android. Whereas Advanced SystemCare can only cater to 3 Windows-only devices.
Avast Cleanup Premium Review: FAQs
1. Does Avast Cleanup Premium speed up your device performance?
Yes, performing quick optimization features of Avast Cleanup can significantly boost your system's performance.
2. Can Avast Cleanup be trusted?
Avast Cleanup is backed by one of the most renowned antivirus software, which makes the tuneup platform more secure than its competitors.
3. Is Avast Cleanup Premium Free?
No. However, you can use the 30-day trial period of Avast Cleanup Premium and make your purchasing decision.
Avast Cleanup Premium Review: Is It Worth The Buy?
Avast Cleanup is a tuneup utility that lives up to its expectations. It efficiently improves your computer's performance speed, owing to its several functions. However, the main drawback is that it's relatively expensive compared to other tuneup utilities in the market.
Avast has 24/7 user support and provides a 30-day trial to test it before going premium.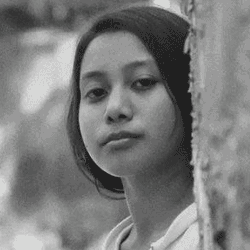 A Tech Enthusiast who adores the creative flow of nature, practices the philosophy of life, and wanders to explore multiple places. I solely believe the union of technology and nature can create a positive impact on the evolution of living beings on this planet. Above all I am an ardent learner who loves to share her translucent experiences.