Bitdefender is definitely one of the trusted names when it comes to protecting your PC, from common and not-so-common security threats out there. We have already seen difference between Bitdefender Free Edition and Paid but in paid versions too, there are many choices. Out of Bitdefender Antivirus, Bitdefender Internet Security and Bitdefender Total Security that are available in different pricing, it would be a bit hard to choose the best one for you. And, we think, the major confusion would be between Bitdefender Antivirus and Bitdefender Internet Security. That's why we decided to do a comparison between both the versions, to get you a clear idea.
Update: Visit Updated Bitdefender Antivirus Plus Vs. Internet Security article.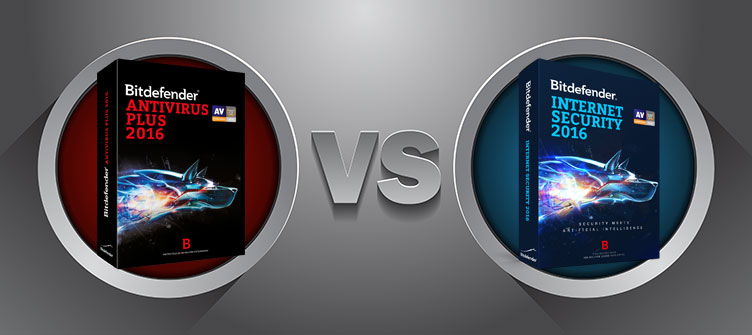 Bitdefender Antivirus &. Bitdefender Internet Security — What They Are Meant For
As you know, Bitdefender Antivirus is meant to give you protection from various threats your Windows PC is going to face, ranging from small viruses to potentially dangerous spyware. These threats, as you know, can be a nightmare if you store important data in PC. Bitdefender Antivirus Plus is available for $26.95.
Bitdefender Internet Security is, however, an advanced level of protection. This version extends protection into web-based activities of the user, by introducing some stunning features. It has to be noted, however, that both the tools have some capabilities in common. Bitdefender Internet Security costs $34.95 for 3PC-single-year license.
Bitdefender Antivirus & Bitdefender Internet Security — What's in Common
As we said, some protection-oriented features are common in both Bitdefender Antivirus and Internet Security. The notable ones are:
Bitdefender Photon lets you have full performance capabilities of the PC even when the protection shield is active.
Password manager to store your passwords, credit/debit card information etc and access them quickly.
Different Profiles for movies, work, gaming etc, so that you won't be interrupted by protection queries.
Machine Learning Technologies that let Bitdefender to optimize itself for best performance in your PC
Social Network protection that analyzes and warns you about e-threats you face in social media platforms.
Well, there are serious differences as well. Now, we shall check out what you'll miss by sticking into the basic version of Bitdefender Antivirus.
What you'll miss in Bitdefender Antivirus

This additional firewall would be quite useful for the Pro Internet user out there. It doesn't matter whether you have been connected to a LAN connection or public Wi-Fi, the firewall will be kept active to ensure security of PC and thus to obstruct hackers and other wrong hands.
Fully-Fledged Parental Control
As opposed to Bitdefender Antivirus, Bitdefender Internet Security comes with wider support for parental controlling options. You can not only monitor what your children are doing, but also restrict them from accessing the unwanted stuff.
This revamped technology, based on Cloud, makes sure that least spam emails reach your inbox! You not only save your time but also reduce the risk of being trapped.
The Bottom Line
Considering all these and the pricing, we think it's good to go with Bitdefender Internet Security rather than to stick on to Bitdefender Antivirus. For an amount less than $10, you lose features such as enhanced firewall and parental control, which are useful in this Internet era. At the least, you don't miss the stunning antivirus features, either. Whichever option you choose, don't forget to configure Bitdefender in order to have worry free experience.
The three attributes that define me- Tech lover, Blogger, and Dog lover. I primarily cover Cyber Security, online privacy, and also have keen interest in exploring new software that make daily computing easier for home users. I do love to spend quality time away from the internet, so when I am not online, I either cook or bike.