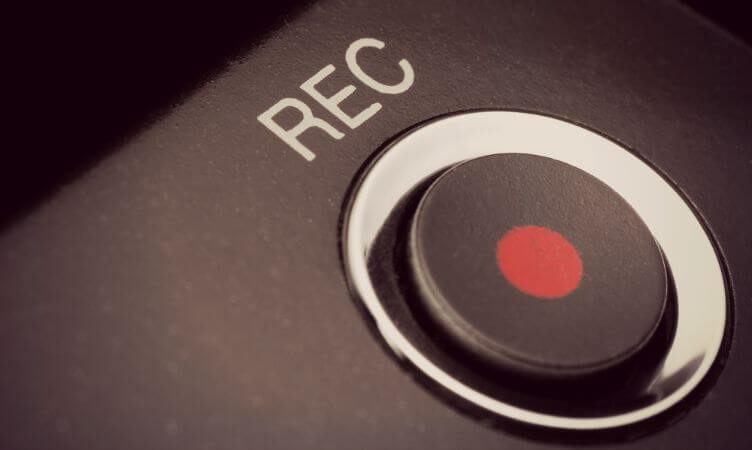 With the advent of advanced video equipment and high internet speeds, High Definition videos have become mainstream! From a common music video album to huge-budget 3D Movies, almost everything appears in full HD quality! Due to all these factors and the wide-range support that is given for HD content by sharing platforms like YouTube. So, make sure that your content is in HD quality, even when you're preparing a how-to video tutorial. To do so, however, you need one screen recorder with HD recording and rendering support. In this post, we are going to talk about such a tool – Camtasia.
Camtasia is a full-fledged screen recording solution from TechSmith, which is a developer of popular software. This recording suite consists of both – a screen recorder and an editor. Using the editor, you will be able to edit the videos you have recorded; there are some options to combine other videos from other sources, while using almost all those effects and transitions. It should be noted that TechSmith Camtasia is a full-HD screen recorder, meaning that it is possible to record the content in full-HD resolution (720p or 1080p).
[su_pullquote align="right"]It's hard to find a solution that is not only a good screen recorder but also a state-of-the-art editing suite as well.[/su_pullquote] You might find some other tools that offer full-HD screen recording. However, it's to be noted that only a few of them have HD support when it comes to rendering the output video. Nevertheless, there are some things to take care of when you want to have full HD screen recorded videos from Camtasia Recorder and Camtasia Studio. So, we have a step-by-step guide for recording High Definition videos using Camtasia Recorder.
[su_highlight background="#363636″ color="#ffffff"]Step 1[/su_highlight] – In the recording toolbar that you can see after launching Camtasia Recorder, you have to select the desired quality of recording. If you select the full-screen mode, the entire screen would be recorded. On the other hand, in the case of Custom resolution selection, you can make the selection.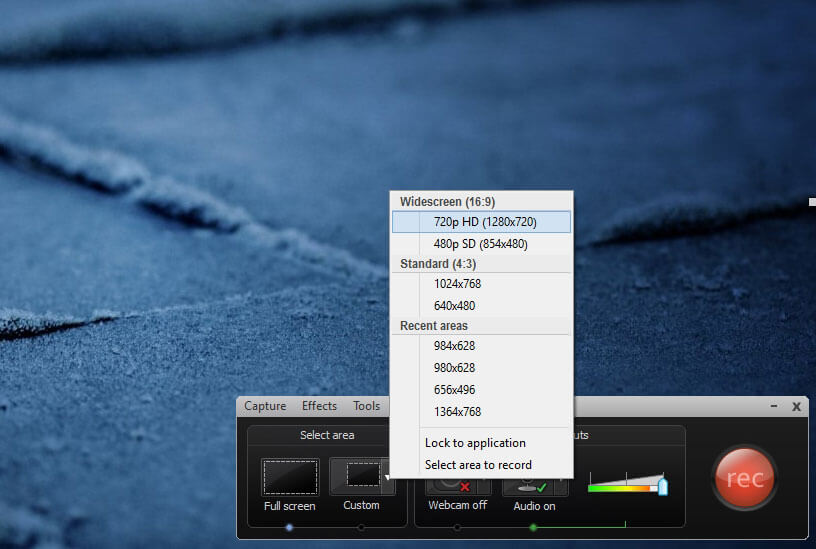 Depending upon maximum resolution that is supported by your system, you can choose 480p, 720p or 1080p. Once you have clicked on the desired resolution, the recording area would be resized instantly. Once you have selected it, you can click on the Record button. [su_label type="important"]Important[/su_label]If you are recording live video or any stream in browser, make it full screen before you start recording to get the max resolution.
[su_highlight background="#363636″ color="#ffffff"]Step 2[/su_highlight] – Once you have come to the editing scenario — that is Camtasia Studio — you have to follow some steps when you export the project too.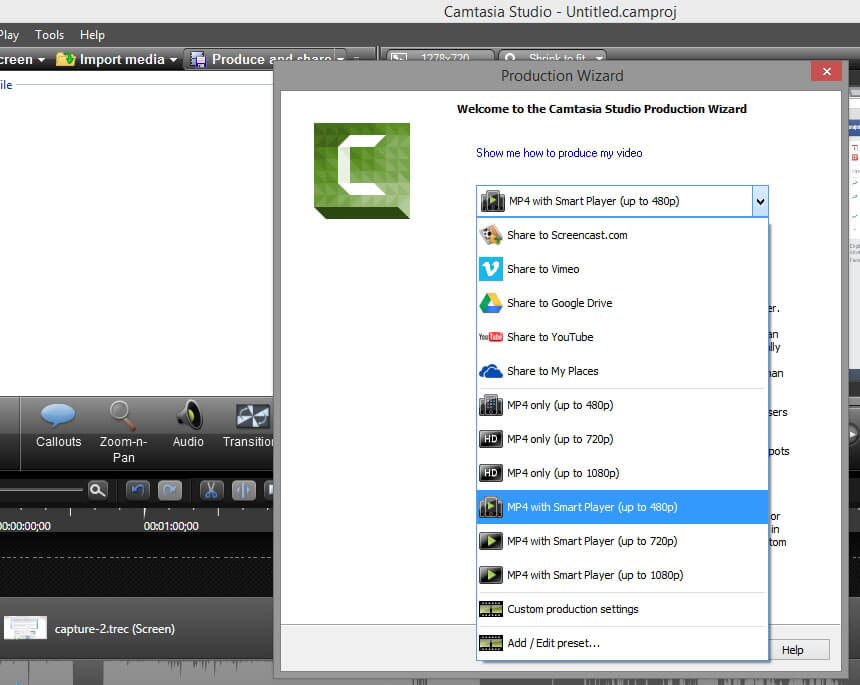 [su_highlight background="#363636″ color="#ffffff"]Step 3[/su_highlight] – As you can see, in the Export wizard, you have the option to select the desired file format and the desired quality. If you want to play the output file on a particular device, you have to select a specific file format. In addition, if you do have enough knowledge about the file formats and resolution, you can move on to the Manual Production Settings and leave to the next page.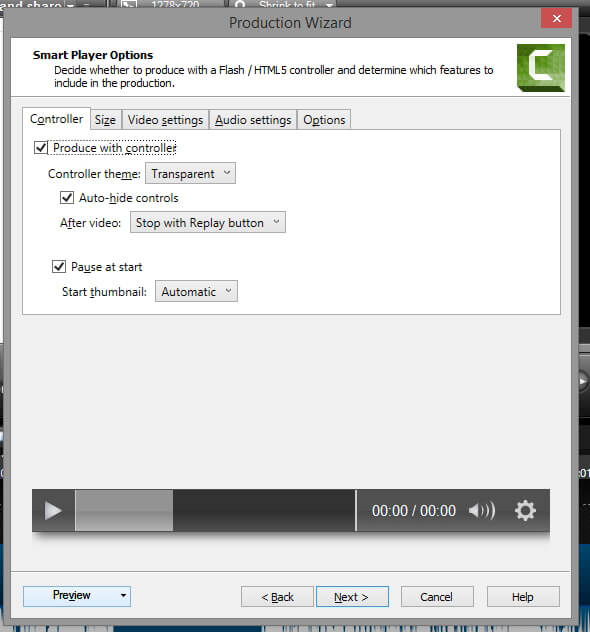 In that page, you have the freedom to select the desired file format and edit technical aspects of output file. In the long run, however, you bet you get full HD output file.
What do you think about Camtasia Studio as a full HD Screen Recorder? We are eager to hear from you!
The three attributes that define me- Tech lover, Blogger, and Dog lover. I primarily cover Cyber Security, online privacy, and also have keen interest in exploring new software that make daily computing easier for home users. I do love to spend quality time away from the internet, so when I am not online, I either cook or bike.