Gone are the days when you needed complex software to create professional videos. Nowadays, many user-friendly online tools are available that don't require complex software installations or extensive expertise to craft compelling videos.
WeVideo emerges as a formidable online video editor in this landscape. In this comprehensive WeVideo review, I aim to explore its rich array of features and functionalities.
Overview:
In my experience, WeVideo proved to be a versatile online video editor, boasting a range of exceptional editing features, including screen recording, voice recording, and GIF creation functions. Thanks to its cloud-based operations, WeVideo allows you the freedom to access and edit your videos from anywhere and from any system, irrespective of system configuration.
Note: I want to say thanks to WeVideo for giving me access to their Business plan. It helped me explain their platform better.
Pros
Visually appealing and Intuitive UI
Semi-Advanced editing features
Good collection of stock media files
Easy Exportation
Real-Time Collaboration


Cons
Limited editing capabilities

Outdated templates

Slow Processing of Import files

Can lag during preview


Supported Platforms: Web Browser
---
Beyond the standard features you'd anticipate in any video editor, I was particularly captivated by WeVideo's advanced capabilities like Chroma key and Speed Ramping, and more, all of which I've covered in detail further in this WeVideo review.
Note: Right now, the product features two "spaces":
For years, users have been familiar with Classic WeVideo. However, the new Next-Gen version introduces a more powerful platform with enhanced features.
It's important to note that the Classic version is slated for retirement in January 2024, making way for a unified, streamlined user experience.
In this review, my focus will mainly be on providing a succinct analysis of this revamped Next-Gen version. On a side note, I found that using Google Chrome offers a smoother editing experience.
Cost and Subscription Plans
WeVideo offers different paid subscription plans.
Power - USD 59.88/year
Unlimited - USD 95.88/year
Professional - USD 239.88/year
Business - USD 443.88/year
The Free and Power plans come with some limits, like less cloud storage and lower video quality. The Unlimited, Professional, and Business plans provide unlimited cloud storage, publishing time, and 4k export. With the professional plan, you get unlimited stock footage, direct uploading videos to social media, and brand management features.
The Business plan has everything from the Professional plan and adds more, like making your own templates and tools for working as a team. You can have up to three people on a Business account, but the Professional plan is just for one person.
Besides the Free plan, you can try the Professional plan for 5 days and the Business plan for 10 days. Keep in mind there are no trial options for the Power and Unlimited plans.
WeVideo Editor: Interface Review
Like other efficient online video editing platforms, WeVideo offers an intuitive and user-friendly interface easily navigable to users of all skill levels. All the functions and tools within the platform are conveniently located, eliminating the hassle of searching for essential tools during critical moments.
The dashboard is well-organized, making it easy to find Templates, Recent projects, and other key files. The Create button on the side gives you four ways to start a new project:
I liked how flexible the workspace is, with its easy drag-and-drop method. The timeline is at the bottom, and just above it, you'll see a live preview.
I appreciated the workspace's flexibility, with its easy drag-and-drop method. The timeline is at the bottom, and just above it, you'll see a live preview.
Impression: WeVideo is easy to use, making it good for both new and experienced video editors.
WeVideo Feature Review
It boasts a wide range of features, both simple and advanced. Here's what stood out for me during my WeVideo review.
Basic Features:
The platform includes the basics you'd expect, like a media library, transitions, and filters. However, I did notice some features feel a bit outdated compared to what's out there now. The templates, for instance, are limited and pretty basic.
On the upside, the stock media is simple to use and works well for different projects. Also, you can fine-tune colors, which is good since the filters are basic.
| | | | | | |
| --- | --- | --- | --- | --- | --- |
| | | | | | |
| | | | | | |
| | | | | | |
| Record Screen & Webcam simultaneously | | | | | |
| Upload directly to Social platforms | | | | | |
| | | | | | |
| | | | | | |
| | | | | | |
| | | | | | |
Additional Features:
Apart from the basics, there are some extra features that caught my eye:
Speed Ramping:
You can change the speed of your videos, making them up to 10 times faster or slower. You can also set the speed for different parts of the video, which I found useful.
Chroma Key:
WeVideo has this cool Chroma Key feature, often seen in more advanced tools. It's great for making neat VFX videos, especially if you've used a green screen. With this feature, you can replace the green background with any picture or scene you like.
With the eyedropper tool, you can pick a color to remove from the background. You can also tweak the sensitivity to get it just how you like.
Animation:
The animation feature lets you change the frame size and make smooth transitions. You just pick where to start and end, then use a slider to set the frame size, WeVideo will automatically generate an attractive animation.
Audio and Screen Recording:
You can record both your screen and webcam at the same time, which is really handy or you can choose to record just the screen or webcam.
There's also a voiceover feature for adding narration. The voiceovers come out really clear, which is a big plus.
Auto Subtitle Generator:
WeVideo provides a hassle-free solution for creating subtitles without manual typing. With a simple click, you can generate automatic subtitles. While the accuracy of these subtitles is quite impressive, it's worth noting that the processing time may vary depending on the duration of the video.
Impression: Although efficient, locating the subtitle generator proved somewhat challenging. You can access this feature in the export panel.
However, with my 14-inch laptop screen, I couldn't see the entire export window, making it difficult to find the subtitle generator. Hence, it would be more convenient if WeVideo integrated it into the editing window for a smoother workflow.
Team Collaboration:
WeVideo, a cloud-based platform, offers seamless team collaboration features to enhance your work experience.
To initiate a new collaboration, simply send your unique collaborative code to your collaborator and ask them to apply it by navigating to Account Settings > Apply code. Once done, all you need to do is,
Approve their request,
Send them an invitation to their respective mail address and
Add them to the individual project.
Once completed, they can gain access to your projects and contribute by making essential edits and leaving comments directly within the project.
Note: You can only send invitations to people on WeVideo if they've already logged into the platform, and having a free account is enough for this.
Impression: Despite the flexible workflow, I faced difficulty navigating through WeVideo's Collaboration feature. You will need guidance to use the collaborative feature if you are new to the platform.
WeVideo Review: Performance
Editing videos in WeVideo was a breeze, allowing for easy basic edits and creating top-notch content.
I used Chrome to run WeVideo, and it performed seamlessly well even when multiple tabs opened. However, when dealing with particular video formats, such as H.265 or 4K, it occasionally faced difficulties during the preview phase, resulting in slight performance hiccups that consumed around 15% of the browser's CPU resources.
Note: I recommend using Chrome to fully access all the features offered by WeVideo. When I attempted to use Mozilla Firefox to run WeVideo, I could not use features such as Podcast, GIF creation, and Recording.
WeVideo Review: Editing Experience
Editing videos with WeVideo turned out to be quite intuitive.
What I Liked:
Like any other video editor, WeVideo makes it easy for anyone to edit videos with drag-and-drop functionality.
You can make simple videos with just a few cuts and changes or make your video look more professional. To do that, click the "Edit" option in the toolbar section of the timeline. From there, you can make additional adjustments such as resizing video, working with Chroma key, fine-tuning colors and audio, incorporating animations, etc. You can include multiple tracks in your timeline, further simplifying the editing process and clip organization.
One of the standout features I liked the most is its media, effects, and transitions collection. While some are basic and somewhat limited in variety, they produce satisfactory results.
What I did not Like:
Despite the platform's many strengths, it falls short in a few areas.
Even though WeVideo can handle 4K UHD video output, during my WeVideo review, it faced difficulty playing these large video files smoothly. It resulted in slowdowns or lag during the preview. The platform suggested reducing the video quality while previewing to make editing smoother.
Additionally, I experienced a noticeable delay in processing uploaded files to the platform, which was somewhat frustrating and slowed down my editing work.
Note: To save valuable time, I advise you to upload your files long before you begin editing, especially since uploading can be time-consuming. The upload duration can vary depending on your internet connection and WeVideo's performance.
Impression: Nonetheless, I greatly appreciated working with WeVideo for its intuitive editing capabilities and the additional features, including audio editing, screen recording, webcam recording, chroma key, and speed ramping. These features made it remarkably easy to create professional-looking videos without excessive effort.
WeVideo Review: Support
WeVideo offers a decent level of customer support. On their support page, you can access answers to questions through various troubleshooting topics, tips and tricks, and other informative articles. You can email them if you can't find a solution to your query.
During my WeVideo review, I contacted their customer support through email. I received a response after two days, along with troubleshooting guidance.
Impression: Based on my experience with the support team, the response time can be significantly enhanced for better customer assistance. Apart from that, I would appreciate it if WeVideo included Live Chat support for better customer support.
Who is it for?
WeVideo is an ideal online video editing tool for those looking for a simplified approach to creating professional-looking videos. From school students to business professionals, the tool allows everyone to create engaging videos without the hassle of installing heavy and complicated third-party video editing tools.
However, if you are a professional editor looking for advanced capabilities found in Adobe Premiere Pro, Final Cut Pro, or Da Vinci Resolve, WeVideo may not be the right solution for your needs.
Alternatives:
Flixier:
Although both WeVideo and Flixier are cloud-based online video editors with advanced features, Flixier gains an advantage due to its offerings, such as keyframing, motion tracking, and more. Read our detailed Flixier Review to learn more.Conversely, WeVideo excels with its clean interface and straightforwardness compared to Flixier.
FlexClip:
In addition to Flixier, FlexClip presents a robust competition for WeVideo with its extensive and visually appealing template collection. Nevertheless, WeVideo is preferred over FlexClip regarding superior and advanced features. To gain more insight regarding the platform, I recommend reading our FlexClip review.
FAQs:
What is the free limit on WeVideo?
WeVideo's free plan allows you to store up to 1 GB and export up to 5 minutes of 480p video per month.
Is WeVideo Professional?
Yes, you can create professional-grade videos using WeVideo's efficient advanced features.
How long can WeVideo record both screen and audio?
Under the free plan, you get 5 minutes of recording time each month, while the Power plan grants you 30 minutes monthly. All other plans provide unlimited monthly recording time. However, keeping your recordings under 10 minutes is recommended for the best performance.
Conclusion:
WeVideo is an outstanding online video editing tool offering a seamless experience crafting professional-looking videos without complications. My journey with this platform proved highly enjoyable, making the video creation process both straightforward and enjoyable. I wholeheartedly recommend WeVideo to anyone searching for a streamlined solution and the added benefit of advanced toolsets.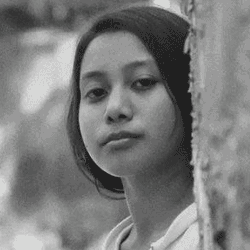 A Tech Enthusiast who adores the creative flow of nature, practices the philosophy of life, and wanders to explore multiple places. I solely believe the union of technology and nature can create a positive impact on the evolution of living beings on this planet. Above all I am an ardent learner who loves to share her translucent experiences.