0% OFF
Avast Ultimate Suite
$179.99
It is the all-round protection for all your devices. Avast Ultimate Suite is a bundle of:
Premium Security
SecureLine VPN
Cleanup Premium
AntiTrack Premium
Avast is one of the top-rated antiviruses in the market today. Get the Ultimate version and cover every aspect of digital security.
Global License | 30 Days Refund | Download Only
Customer reviews of Avast Ultimate Suite
Description
In this day and age of cyber-crimes, identity thefts, bank details fraud, and so on, having a reliable antivirus is a prerequisite. Add to this, data tracking, unsecured internet connections, and malicious phishing and malware, can an antivirus stay triumph over it all. Hence, we look at Avast Ultimate Suite and go through its unique features.
Do not forget that you can get the complete bundle at a great price by using our Avast Ultimate coupon codes.

Avast Ultimate Suite: Overview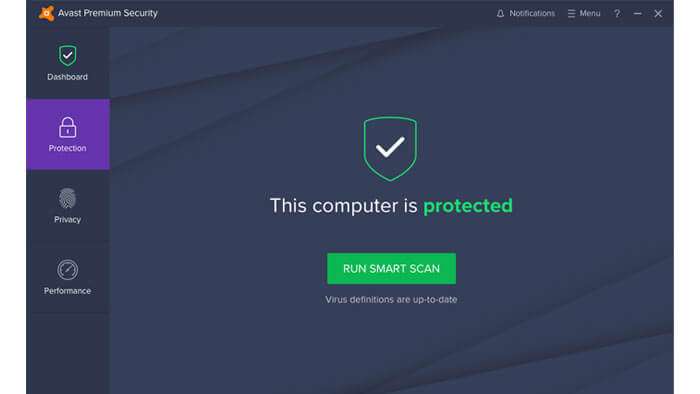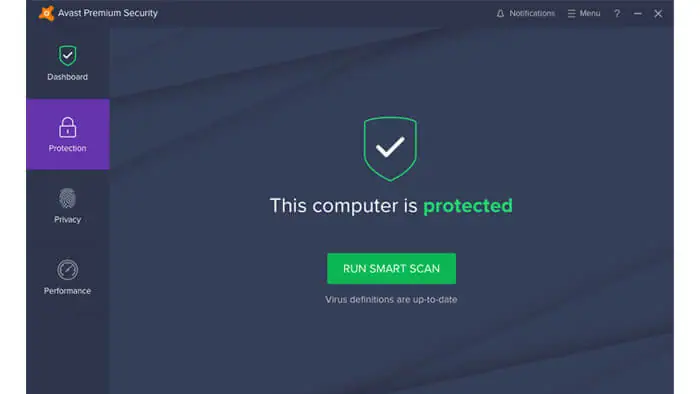 It is one of the best complete protection antiviruses on the market. With feature-rich innovations, ingenuity, and future-proof protection, Avast's latest product is one of its best. Also, Avast receives good reviews at AvTests consistently. Hence, you should check out Avast performance ratings.

If you have been following tech news and reviews from leading experts, you might have already gone through glowing reviews. However, just to be on the same page, let us go over some of the basics of the antivirus software.
Avast's new Ultimate Antivirus Suite packs a lot of punch in one single product. It helps in offering Avast's award-winning Premium Security, with three more strong offerings:
Avast Anti-Track

PC Clean Up Tool

SecureLine VPN
The antivirus suite is cutting-edge, very user-friendly, has an excellent interface, and is powerful! Avast's product and research teams work around the clock to ensure that the virus database is updated.
Key Features of the Avast Ultimate Suite
We are going to list down some of the significant features of Avast Ultimate Suite in this section.
Effective Webcam Shield

SecureLine VPN

Premium PC Clean Up

Clean and Easy User Interface

Complete Malware and Phishing Protection

Real-Time System Performance Optimization

Updated Antivirus, Antispyware Tools

Ransomware Protection

Sandbox Feature

Data Shredder

Smart Scanning Protection
One of the primary reasons behind the success of Avast as antivirus software is its community. There are multiple forums, groups, and communities, which are active when it comes to product and development.
They point out the presence of new forms of threats and alert the Avast team to take action. It allows Avast to keep its virus and threat database updated at all times. Also, it helps Avast in arriving at concrete solutions to such issues and problems.
Why is Avast Ultimate a complete pack?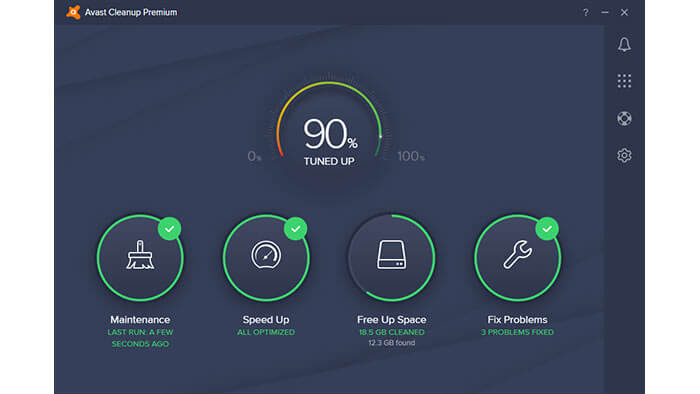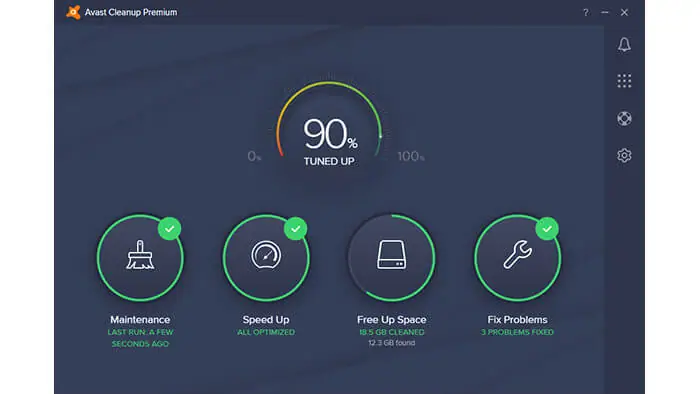 Avast faced constant criticism in the past for four feature-rich, robust, yet diverse protection suites catering to different issues and problems. Avast Premium Security was already one of the benchmark products in the market. 
Avast's SecureLine VPN, Anti-Track, and complete PC Clean Up were the other three stars from the brand. However, would it be possible to club all four together and create the perfect protection and security suite ever?
Well, Avast Ultimate Suite is the answer. By offering protection for up to 10 devices! We are talking about android, iOS, Windows, and Mac. You get complete protection on your laptop, desktop, iPhone, Android phone, tablets, and iPads.
What's Special about the Avast Ultimate Suite?
In this section, We are going to list five killer USPs that make Avast Ultimate Suite the best premium protection suite currently in the market.
1. Strong Webcam Shield
When was the last time you read an article talking about malware and malicious apps getting access to your webcam? I am confident it was relatively current. Spyware and malware experts are repeatedly trying to gain access to an individual's webcam for several reasons.
With Avast's Webcam Shield, you can allow only certain apps to access your webcam. You can switch it off for the rest. By configuring access to your webcam, you can require all apps to ask for permission before accessing the webcam. The Webcam Shield is a very nifty and vital protection feature.
2. Ransomware Protection
For individuals who are working with sensitive information, Avast's ransomware protection is necessary. You want a robust protection suite, which helps you protect your data.
With Avast's Ultimate Suite, you can control modifications and alterations. You can set permissions on which folders, images, and videos require protection and alert you if any unauthorized application tries to temper them.
3. SecureLine VPN
Imagine you are in a country that sensors content, blocks social media and streaming services. What are you going to do? You are going to use the SecureLine VPN to help you overcome the problem.
Avast acquired 'Hide My Ass' sometime back and built up the team. The SecureLine VPN allows you to browse your social media platforms with ease. It also helps you stream your favorite Netflix and HBO shows without any interference.
One of the best features of Avast's SecureLine VPN is the 'Kill Switch.' The system kicks in almost immediately.
4. New Innovative Technologies of Security
Avast's Ultimate Suite brings forth new threat countering measures like:
Secure DNS Protection

Scanning HTTP and HTTPS web domains

Home Security Networks

Social Track Blocking

Anti-Cookies Shield
Hackers and spy artists are coming up with innovative methods to con people. By countering the above through targeted tools, Avast Ultimate Suite offers complete peace of mind.
Avast Ultimate Suite User Interface
Avast has always strongly prided itself on offering a clean, minimal, and easy-to-understand user interface. With so many features and power-packed performances, a clean interface enables complete and satisfying usage.
The Home Screen
If you have been using the Avast Antivirus Free Suite, you will get familiar with the Ultimate Suite in no time. Like the Free version, you can easily see all the features and functionalities on the top Menu Bar at all times.
However, most of us prefer the very cool left-hand burger menu tab, which opens different functions. You will see the following under the respective tabs:
The Protection Tab-Virus Scans

Core Shields

Virus Chest

Wi-Fi Inspector

Real Site 

Sandbox

Firewall

Ransomware Shield
The Privacy Tab
SecureLine VPN

Data Shredder

Webcam Shield

Anti-Track Premium

Sensitive Data Shield
The Performance Tab
Clean-Up Premium

Software Updater

Driver Updater

DND Mode
You can easily decide what you want to do with just one click, and the software does the rest for you. Besides these, you get your Notification Tab on the top right-hand corner, along with the Menu.
Avast Ultimate Suite Pricing Plans
If you look at the feature set and the complete range of functionalities, you might assume that the Avast Ultimate Suite costs a fortune. However, you might be very wrong. Let us look at why most people are going to choose the Avast Ultimate Suite over other similar protections suites.
There are just two pricing plans on offer:

One PC Ultimate Suite Plan
You get complete protection with all the bells and whistles for an amount of $99.99 per year for one Windows PC. If you are someone who just does work on a single system and requires all the protection there itself, you can go for this pricing plan.
Ten Devices Ultimate Suite Plan
Almost 99% of us are going to go to this pricing plan. Why? Well, for starters, it helps you apply Avast's Ultimate Suite for ten different devices. So, you can have your desktops, laptops, cell phones, tablets, and iPads all protected.
However, this pricing plan is a clincher because it works on different operating systems. We are talking about Windows, Mac, iOS, and Android. If there was a way to bring the entire family together, then this is it. The price- a mere USD 119.99 per year! 
I am sure you have already made up your mind, so I am going to leave you to it.
Avast Ultimate Coupon Codes
Well, we never recommend you to buy software at full prices. As coupons and discounts are always available. Hence, you just have to look at the right place. At Dealarious, we have the latest Avast Ultimate coupons. Avail the discounts and get the best price.
Is Avast Ultimate Suite worth the Money?
When it comes to Avast Ultimate Suite, you can see how they had started with the questions and then answered in the form of the product. With Avast, you can see how the team predicts almost every existing threat out there in the market. From securing your browsing to offering protection against the deadliest malware, the Avast Ultimate Suite is the industry benchmark. If you are looking for a good and budget alternative, you can also have a look at our Bitdefender Total Security coupon section.

With an aggressive pricing strategy that covers ten devices across operating systems. Hence, you will not need other security solutions for yourself or your family ever. If you are in the market for a robust and all-around antivirus protection suite, Avast should be high on your priority list.
Do let us know in case you are facing any issues with our Avast Ultimate coupon discounts. We will try our best to provide you with the latest offers.