0% OFF
Edraw Max
$69.00
Edraw Max is a simple all-in-one diagram software. It is easy to use with advanced features, even for complicated projects.
You can create Flowcharts, Infographics, Mind Maps, Charts, Floor Plans, cards, and many more projects with Edraw Max. There are many pre-defined templates that you can edit and quickly create and share your projects.
The best alternative to Microsoft Visio. Check Edraw Max features.
30 Days Refund | Official Purchase | Download Only
Customer reviews of Edraw Max
Description
At one point or the other in your career, you will need to create professional-looking flowcharts, org charts, Gantt charts, or any other. There is an even better chance that you will encounter this requirement in your college life. That is where Edraw comes into play. Get all the key features at the best price using our Edraw Max coupon codes.

Along with general use, Edraw max is also a mind map software. It can boost your productivity while working on your projects. You can visualize your ideas with Edraw and create a structured flow.
Start-ups and SMEs (small and medium-sized enterprises) also use this diagramming tool. Some businesses using Edraw include Samsung, HP, Spotify, HSBC, Intel, Dell, and many others.
It is easy to use even if you are a non-technical individual. You can create professional-looking diagrams on par with those you have experience in this sort of thing.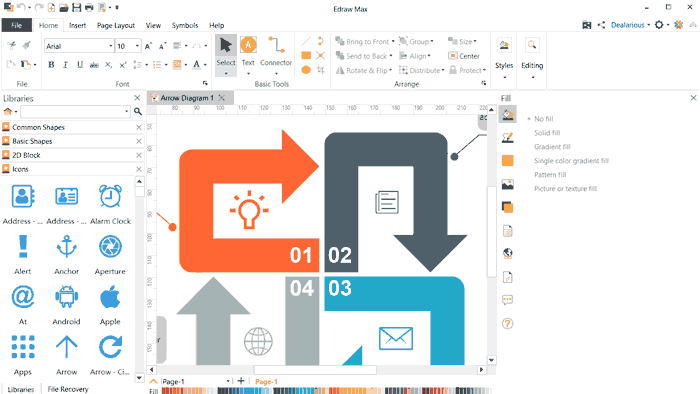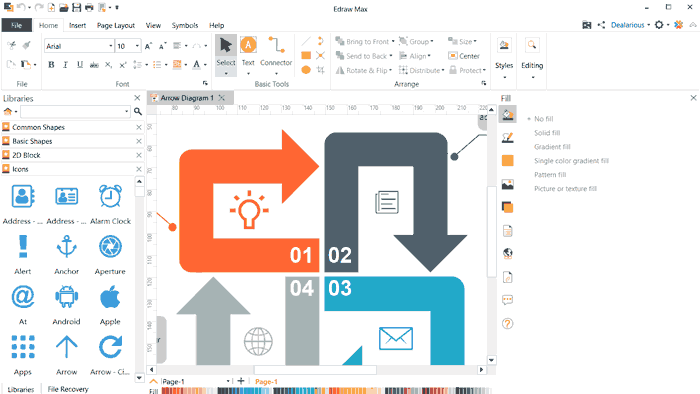 Edraw Max specifications
The following listed specifications are for version V9.4.1.
256 MB of RAM, 20 MB of hard disk space

Minimum: Pentium III, 750MHz processor

1,024 x 768 or better monitor resolution

Mouse and keyboard

Language supported: English, French, German, Japanese, Chinese, Spanish.

System Requirements (For windows): Windows 2000/2003/2008/Vista/7/8/10 (32bit/64 bit)

Supports Mac OS X 10.11 and later

Supports Linux

Deployment model: Cloud-Based

Payment: Onetime

Mobile Support: Yes
You will get a 15-day free trial to test the software and see if the features are what you are looking for and whether Edraw max is the right software to fulfill your needs.
Edraw Max Installation
Installing Edraw Max is very easy. You can do it with a few quick and easy steps. The installation process is almost identical, no matter what machine you are getting the software on.
You can also follow this link, which will take you directly to their official download page, or use the direct link.
Critical Features Of Edraw Max

Below are the features that will help you start your projects quickly.
Availability of templates
You will access free templates and paid ones after you get the software. The templates will make your job a whole lot easier. They can be accommodating in saving your precious time, which you can invest in something more productive other than designing your presentations or documents.
The available templates are very professional. Hence, it is quite sure that you will find something that suits your taste and requirements.
You get templates for different subject areas. They can be for business diagrams, cards, science, floor plans, flow charts, graphic design, mind maps, and networks.
Huge library of symbols
One of the key features is the massive amount of technical and special symbols you will require while creating your projects or documents.
Edraw Max supports an extensive library of symbols for each subject area. Hence, adding to the ease to use and freedom of creativity.
File Format Support

You can export your project in a vast range of formats. Hence, it gives you the freedom to produce a suitable output depending on your needs.
Edraw Max can work with formats such as Visio, PDF, Word, PPT, JPEG, Html, etc. These formats work for almost all platforms. So you will not have to go through the trouble of converting your document to compatible format once you have exported your finished work.
Using Edraw Max, you can also do batch importing and formatting. The file formats such as Visio are converted into edraw format while you import them to the application.
A powerful professional tools
People compare Edraw with Visio when talking about which diagramming software to get. Visio is a tool that many professional users support over a comparatively more extended period.
Visio has a lot of functionality and is not that easy to use. Hence, due to Visio's trust and market share, they do not come cheap.
Now Edraw is starting to provide the same functionalities as professional software like Visio. The fun part is that Edraw does so at a much cheaper price range. Hence, Edraw is a better value for money. Also, you can develop technical charts to attractive infographics, far more than what Visio offers.
Edraw Max: A
Smart and Dynamic tool
The tool's versatility allows you to rapidly progress through your work without searching for the functionality you are looking for every few seconds.
You can also finish up your designs at a fast speed with versatile choices.
More than 280 Diagram Types
Edraw supports more than 280 diagram solutions, a huge number compared to its rivals and other alternative software. The diagrams can range from a flowchart to designing a flyer or posters for your business.
Clean and safe, no-risk
The product themselves claim to be virus-free and secure. Also, you can save your work on Wondershare's cloud storage without any worries.
Sharing Options
Your work will be more comfortable with cloud support. The secure cloud storage allows team collaboration very quickly. Hence, your team or project mates can get instant updates. Google drive, dropbox, etc., are examples of a few cloud storage integrations that Edraw Max supports.
Edraw Max Product Support Center
The product support for Edraw is very commendable. With video tutorials too, resources and examples, you will be able to find any concerns that you may have about the product.
How to Completely uninstall Edraw Max
After using a trial, do you feel that Edraw is not for you? In that case, you can uninstall it. The process is as easy as the first time you installed it.
Edraw Max supports complete uninstalling, which removes everything included in the suite from your computer with just a few clicks.
Edraw Max Coupon Codes & Pricing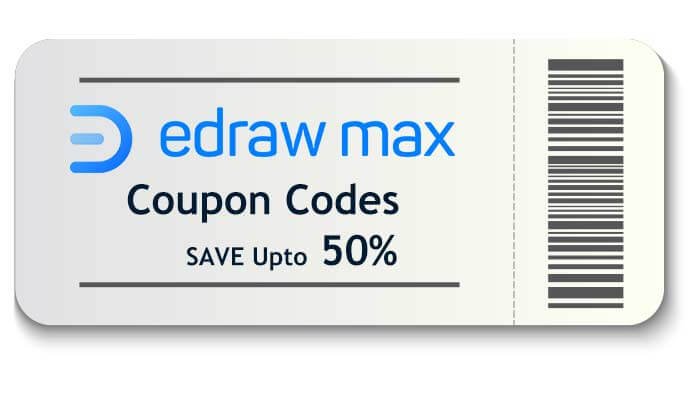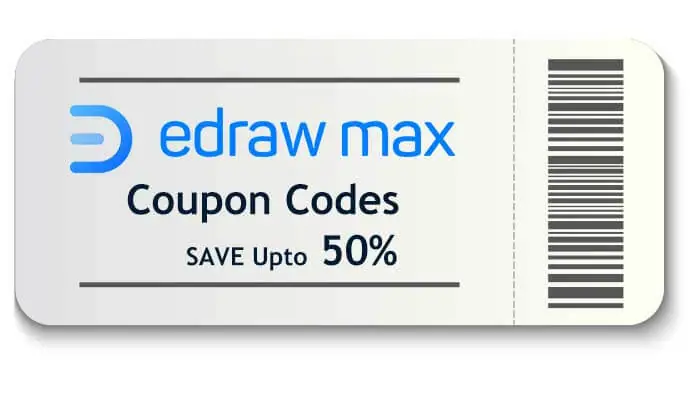 The pricing of Edraw Max varies. It depends on what type of user you are and the purpose of your purchase. There are three categories of customers, according to the Edraw developers:
Individual

Business

Academic/Nonprofit
These plans will include access to all functions, 280 types of diagrams, one license that supports two devices, and 1GB of cloud space. The only difference will be in the guarantee period, support service period, and the type of operating system the software will support. (Windows, Mac, and Linux)
However, we advise you to check for Edraw max coupon codes before making the purchase decision. At Dealarious, we try to give you the best and lowest Edraw Max prices.
Conclusion: Is Edraw Max Worth your Money?
Edraw claims that they are serving over 3,300,000 satisfied users as of now. Having such a significant customer base alone says something about the product's positive aspects.
The all-in-one diagram software Edraw Max is used by people and enterprises alike. Its versatility for generating a flowchart, org chart, and more is one of the excellent features among all the tools used for the same purpose.
We find it matches the performance and even provides more features than professional tools such as Visio. With the support of 280 plus diagrams, it is versatile. Edraw Max takes care of almost every diagramming need that you may come across.
The interface is straightforward to navigate, and the toolbar is cheery on top as it makes the whole process a lot easier.
You will find Edraw Max value for money, especially if you are a small or medium-scale enterprise. Hence, do not forget to use our Edraw Max coupon codes and save as much as possible.