0% OFF
IObit Malware Fighter 9 PRO
$39.99
Want an extra layer of protection for your PC? Then you can never go wrong with IObit Malware Fighter PRO 9. Best deal for complete protection. It has dual-engine protection including Bitdefender Malware scanner. Protect Your Files from Ransomware.
Malware Fighter Pro cleans up threats automatically. The benefit is that you do not have to worry about threats entering your system. Just install it and forget about it. Check all IObit Coupon Codes & Discounts.
BONUS: Extra 2 Months FREE
1 Year + 2 Months License | 60 Days Refund | No Auto-renewal
Customer reviews of IObit Malware Fighter 9 PRO
Description
Are you looking for capable Malware security software? Do you want to install the perfect anti-spyware? Then choose the right security software for your computer: Iobit Malware Fighter 9 Pro. It is one of the trusted security programs. Due to the excellent abilities, security experts worldwide appreciate the protection. Get the best Malware Fighter Pro Coupon Code and save big on Malware protection.
Malware Fighter 9 Pro overview
Iobit Malware Fighter Pro is a unique dual-core anti-malware engine. It can detect and remove all types of malware, spyware, Trojan, adware, worms, bots, keyloggers, and hijackers. Hence, Ensuring that your computer is safe. IObit Malware Fighter 9 Pro has cloud technology and real-time protection to keep your Pc safe. Also, Malware Fighter 9 Pro can work in parallel with your primary antivirus solution to attain your computer's highest security.
IObit Malware Fighter Pro is a complete package to protect you from all types of threats. There is a startup shield to prevent malicious processes at system startup. The Browser Guard blocks any malicious program that can potentially damage your web browser. Hence, now, you will not see adware infection in your browser. It is a bonus to your peace of mind.
Some of the best features of IObit Malware Fighter 9 Pro:
Easy to use and effective
No hackers can infiltrate your computer.
Automatic scheduling for virus scan
Frequent database update
Quickly detects and removes viruses.
Real-time protection
Automatic virus scanning
Protection against hidden threats
Ransomware protection is a new addition.
Malware Fighter 9 Pro restricts any unauthorized access to your webcam.
The new scan feature includes an automated scan of downloaded files.
Application Interface
Malware Fighter Pro has an easy-to-use interface. The default home screen shows you the current protection status of your Pc. Also, you have the option to perform a quick, direct scan. It has a left-side menu and right-side details type layout. Hence, any option you select from the left side menu will present the details on the right. The options available on the left menu are:
Malware Fighter Pro Coupon Codes & Discounts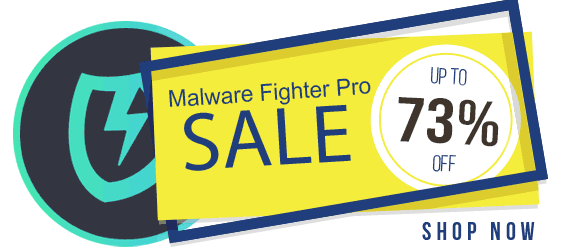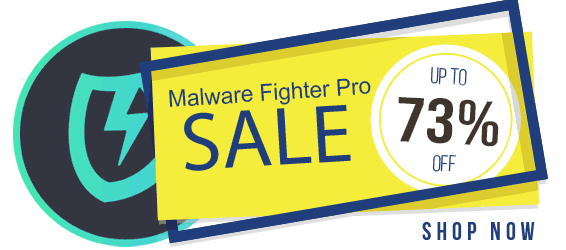 Home:
You can directly jump to the home screen from this option.
Scan:
From this section, you will be able to perform scan operations. The scan options are:
Smart Scan: It intelligently scans only the critical parts of your computer.
Full Scan: This option allows you to scan your complete computer for threats.
Custom Scan: With custom Scans, you can select specific areas for the scan.
Data Protect:
This section has Anti-ransomware and Safe box.
Anti-ransomware: It is an essential module, and you must configure it properly before use. Select the folders with sensitive data. Malware Fighter will now automatically protect those folders.
Safe Box: This module is your private vault. You can create a secret vault with password protection to keep sensitive data away.
Browser Protect:
This module safeguards your browsing habits and protects your web browsers from hijack attempts. Total options available in this section are:
Homepage Advisor: Alerts you when an application tries to change your browser homepage.
Anti-Tracking: Clears your browser tracking cookies as soon as you close the browser. You can also use a VPN in case you are worried about online privacy. Use our Cyberghost VPN discount to get the best VPN at the best price.
Download Protection: Scans every file that you download via your browser.
DNS Protect: It locks your computer's DNS. Hence, no malware or other threats can modify your DNS Settings.
Plugin / Toolbar Cleaner: Removes any malicious plugins or toolbars from your browser.
Surfing Protection & Ads Removal: It ensures that you only open links that are safe.
Security Guard:
In this section, you can configure all types of protection modules. You can also enable or disable the dual-scan engine. Within this Malware Fighter Pro module, you can switch on/ off the following:
Network Guard
File Guard
Startup Guard
Process Guard
MBR Guard
Camera Guard
USB Disk Guard
Malicious Action
Note: Most of the above features are for the PRO version only. Use our Malware Fighter 9 Pro Coupon Codes and get the best discount on the web.
What can Malware Fighter Pro 9 do?
IObit Malware Fighter 9 Pro can detect and remove infections automatically. It protects you from hijackers, worms, bots, Trojans, spyware, adware, malware, and viruses. As mentioned before, this technology ensures that your computer is safe. Also, there is no need to worry about compatibility issues as the program can work with other security programs.
The Dual Engine Scanner
So, let's understand what it is the dual-engine scanner. Malware Fighter Pro includes two scan engines to detect infections.
iObit inbuilt engine
Bitdefender Engine.
Hence, even if one engine misses a threat, the other one will definitely detect it.
How's Threat Detection?
Please note that Malware Fighter gives minimal false positives. Hence, you might see other anti-Malware software giving you an extensive list of detections. What matters is how many of them are harmful. I have done the research, and the results are astonishing. While comparing different Malware protection suits, I see they are the same detections every time. These are the cookies that target Google Advertisements (example) and will be re-created with the browser's recurring use. Therefore, it is a good idea not to go just after the detection rate. In addition to detection, efficiency should be in consideration.
The ideal scenario is to have protection that is not bugging you constantly. Also, a shield that can silently keep you safe.
Conclusion
We tested Malware Fighter 9 Pro on a Windows 10 x64 Bit system. Also, we checked it with Bitdefender to check compatibility issues. Malware Fighter 9 pro worked flawlessly. It mostly implements all protections automatically.
In case you need manual actions, it's effortless to configure. The interface is simple to navigate and understand. Hence, it is easy to follow and perform tasks quickly without facing any issues.

At Dealarious Store, we always try our best to keep the Malware Fighter 9 Pro Coupon codes updated with the latest discount. Hence, If the coupon codes are not working, do let us know in the comment section below.