Sale!0
IObit Driver Booster 7 Pro
$74.99
iObit has earned its reputation with the top of the line System Maintenance software like Advanced SystemCare for Windows and Mac Booster for the Mac OS. Driver Booster 7 Pro is a great value addition to the Windows platform.
Accurate drivers, regular auto-updates, and driver backup make it unique and a must-have tool for Windows users. You will love the easy to use Interface and BONUS: Windows Tweak Guide & Smart Defrag Pro for FREE. It also includes FREE product Upgrades.
Limited Time Sales!
Global License | Download Only | 60 Days Refund | No Auto-Renewal
Customer reviews of IObit Driver Booster 7 Pro
Description
iObit Driver Booster has been around for a long time now. It has proved its potential in official driver updates. Even with Windows 10 iObit Driver Booster 7 Pro works the best. In this section, you will always find the latest Driver Booster Pro coupon codes. Hence, buy the product at the best available price online.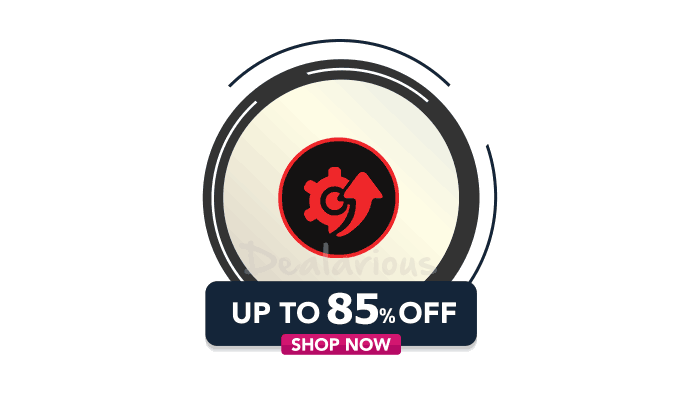 Are you always struggling to keep your device drivers up to date? There must be many who even don't know what their specific device components are. Windows install generic drivers from the time of Windows Vista or to be more accurate Windows 7. Thanks to Microsoft for their brilliant online software updates. The problem is, these drivers make things work but may not be specific. Hence, you may not get the peak performance from your device.
Read Driver Booster Pro Review in Details.
Those who get laptops/PC with Windows Pre-installed often forget to update drivers over time. So ultimately, they end up using Windows with outdated drivers. So, what if device drivers outdated or generic? Is there much of a performance difference?
Well, there are no issues in general computing. The problem comes when you need peak performance from your system. It can be Gaming, video editing, watching Full HD movies, etc. Lack of adequately updated drivers makes your experience laggy. On the other hand, updated drivers do give you the best performance in the capability of the hardware, and with time, manufacturers fix many bugs, improving the user experience.
There are a lot of Driver Updater tool available, but only a few of them work. Do not use free Driver updater tools mostly available as adverts online; most of the time they install unwanted software on your PC.
iObit Driver Booster 7 Pro New Features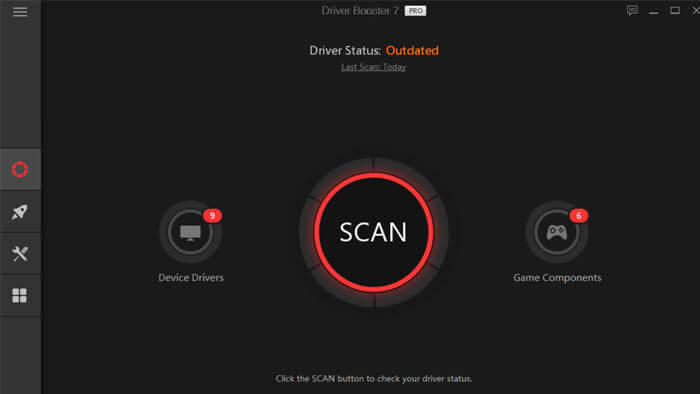 Improved database architecture for more accurate and faster driver matching.
The scan engine connects to the server via HTTPS for a safer and faster scan.
Improved download engine for faster downloading speed.
PC is idle time automatic Driver Update.
View update history with new timeline option
It supports the latest driver installation rules of Windows 10
More game components support including Visual C++ 2017 Redistributable, Silverlight 6, Microsoft XML, and Microsoft Games for Windows Marketplace.
Optimized Driver Backups & Restore for more convenient operation.
Enhanced Fix No Sound tool.
Brand-new intuitive UI.
Game Booster
Driver Booster 7 Pro: Interface
iObit Driver Booster 7 Pro packs the best interface following the Advanced SystemCare lineup. Classy looks with clean design and action button placements make the software easy to work. No specialized experience is required to operate Driver Booster 7 Pro. It's a straight path, scan for updates, and download updates. That's it.
The left side menu on the home screen has three options. Using these options, you can easily switch modes between Scan, Rescue, and, Tools. I like animated and crisp design. Hence, this one factor alone makes Driver Booster stand way superior from its competitors.
The scan and update windows remain similar to Driver Booster pro 7. Hence, if you were already using Driver Booster 7 Pro, you will be thoroughly familiar with the new one.
Driver Booster Pro: Rescue Center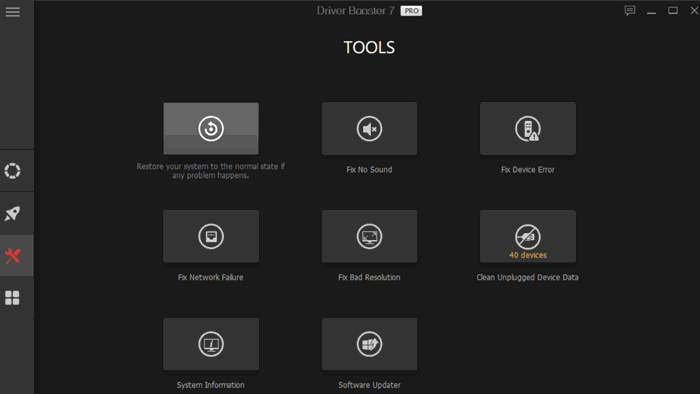 When you are working with system drivers, it's always good to have back up. However simple it might look, never skip backup of known good drivers. Rescue Center is your savior in case something goes wrong. Say, for instance, a bad driver update for your network card. Hence, in a situation like this, visit the Rescue Center and restore the previous driver version.
In addition to Driver restore, this section also allows you to make a system restore point. As a good point, before any update, Driver Booster 5 Pro makes a backup of old driver automatically. So, if the update goes wrong, you can reverse it with a simple driver rollback.
Also, there is a newly added Tools section. This section has a preset of problems commonly faced. You can select the options as per the problem you are facing. You can fix driver errors, no sound issues, network failure, and wrong resolution problem.
An exciting feature in the Tools section is the "Clean Unplugged Device Data" option. It will delete any additional driver, not in use from Windows driver database and registry.
Driver Booster 7 Pro: Game Booster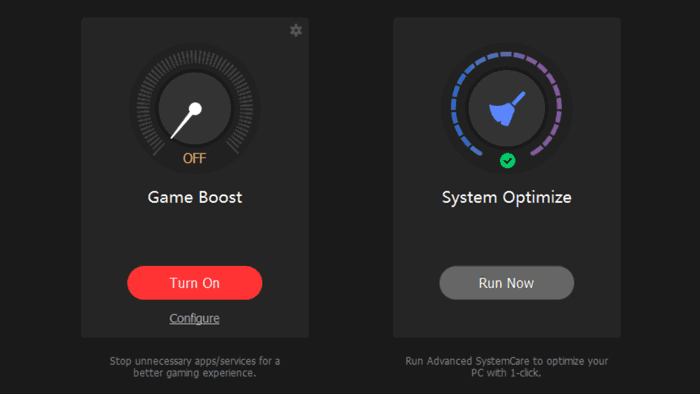 With Driver Booster, now you can also optimize your system for extreme gaming. This feature was a new inclusion in version 6. Game Boost helps you to close unnecessary system processes before starting the game. Hence, your games will always get more resources. As a result, they will run smoother and provide you with a better experience.
Driver Booster Pro Coupon Codes
At Dealarious we always try our best to provide you with genuine Driver Booster Pro coupon codes. Hence, stop wasting your time behind nonworking coupons. All you want is to save your time and Money. Dealarious is the one-stop for Driver Booster Coupon codes, providing the best prices. Also check for our seasonal discounts including Black Friday, Cyber Monday, Christmas Sale Offers and New Year Offers. We update the Driver Booster Pro coupon codes regularly.
Conclusion: Is Driver Booster Pro Worth your Money?
No Driver Updater software is 100% accurate. Driver Booster 7 Pro stands the best among them. I did my tests on a Windows 10 64 Bit PC, and the results were excellent. iObit Driver Booster 7 Pro's interface is just so excellent!
While testing previous versions of Driver Boosters, I always faced issues with Network drivers. However, with Driver Booster 7, I did not get such issues. Usually, I still consider that few drivers will not be compatible. Also, I expect my system to refuse boot or freeze on the login screen after using such driver updater applications. But this time I had 100% accuracy, a useful improvement I must say.
Still, use it with extreme caution. Do remember; you have a backup ready in case anything goes wrong.
Did you benefit from our Driver Booster 7 Coupon Code? Do let us know your experience about our services and coupons in the review section below.
35 People Viewing this Deal