0% OFF
Bitdefender Internet Security
$59.99
Bitdefender Internet Security fights online threats and protects you from Malware & Ransomware with an Award-winning track record.
The subscription starts from the day of activation. You can also extend your existing Internet security subscription by purchasing the new license with the same number of PC supported by the existing subscription.
Limited-Time Exclusive Offer!
Windows PC Only | 60 Days Refund | No Auto-Renewal
Customer reviews of Bitdefender Internet Security
Description
It is a mid-range home PC security product from Bitdefender. In contrast with the earlier version, in 2023, it packs many internal improvements. Four features are missing compared to Bitdefender Total Security. Get the best discounts using our Bitdefender Internet Security coupon codes.
In this article, we will take a look at the new Bitdefender Internet Security 2023 release. It features improvements and also how it performs. Please note that Bitdefender has removed the version number from the product names. Hence, we are only referring to it as 2023 for reference.
Bitdefender Internet Security 2023 Feature List
Below are the available features in the latest Internet Security. Already existing features have improvements to work more efficiently.
Ransomware Protection: Secure sensitive data.
Bitdefender Autopilot: No action is needed by the user.
Bitdefender Photon: Applies various profiles to adapt to system resources.
Wi-Fi Security Advisor: Spot weak security Wi-Fi networks.
Advanced Threat Defense: Protects you from Malware applications.
Bitdefender VPN: Keeps you anonymous online.
Bitdefender Safe Files: Protect your sensitive files from Malware attacks.
Ransomware Protection: Protects you from Ransomware attacks.
Webcam Protection: Protects you from webcam hijacks.
Bitdefender Safepay: Make payments safely.
Bitdefender Wallet: It is an all-in-one password manager. It also allows you to create secure passwords.
Security Report
Secure Browsing: Privacy Protection.
Parental Advisor: Centralized with Bitdefender Central integration.
Cloud Integration: Scans for data signatures in the cloud. Hence zero impact.
Advanced two-way Firewall: Fail-proof protection against intrusions.
Battery Mode: This allows for the extension of the battery backup duration of laptops.
Bitdefender Internet Security Interface
Bitdefender Internet Security in 2023 has a clean and straightforward Interface. It has more info on the home screen when compared to the older versions. Internet Security improves the already sleek look of the product line. Comparatively, way better categorization of actions, more data, simple language, and color scheme make it easy for users.
The noticeable difference will be in the left bar menu display. The menu icons are the same as the previous versions. A unique feature is that you can customize the items that appear on the application home screen.
Installation
The install screen displays the download speed and file size as usual. Installation is cleaner and quicker. The Interface is fluid, with fewer user actions. Therefore, even if you are a first-time user, you will not face any problems.
Advanced Threat Defense
Malware attacks have been a significant issue recently. Starting with WannaCry Ransomware and followed by many others. Keeping this severe threat in mind, Advanced Threat Defense is a handy module. Now, Bitdefender will actively implement behavioral analysis to detect malicious activity by any application. Hence, if an application tries to go out of its way and gain control of your system, Bitdefender will block it.
Advanced Threat Defense works automatically and is available across all products. There is no option to turn this feature on or off. Hence, it only shows you a list of infected applications with a 90 days report.
Webcam Protection
A real threat that might have haunted you for years now. Hence, with Webcam protection, Bitdefender Internet Security users can also decide which applications can exclusively access the webcam. Apart from the trusted list, no application will have webcam access. Hence, a good security measure to protect your privacy.
New Firewall
Bitdefender has the same Firewall when compared to the older versions. It increases the simplicity of use and works with a few clicks. The two-way firewall works automatically, and it is effective against any network-based attacks. Also, a new addition is the per-app permission system accessing the network. However, if you have already used a third-party firewall, you must be familiar with this feature.
Features Not Available in Internet Security
Bitdefender Internet Security is a mid-range security product. So, it lacks some features when compared to Total Security. Also, Total Security is a Multi-device package. Hence it supports Windows, Mac, and Android, whereas Internet Security 2022 is just for Windows.
Device Anti-Theft
Startup Optimizer
Disk Optimizer
OneClick Optimizer
If you need these features as well, the best option is to purchase Bitdefender Total Security. If you are a home user, you will probably not need these features. However, they are a must-have for people who roam or are at risk of losing their devices. Most of all, the rest of the features are the same in Internet Security. To know more about the elements in the top variant, you can read our detailed Bitdefender Total Security review.
3rd party apps like Advanced SystemCare Pro or Ccleaner Pro can always fill the gap. With a dedicated cleaning application, you also get a lot of extended and automated features.
Bitdefender Internet Security Coupon Codes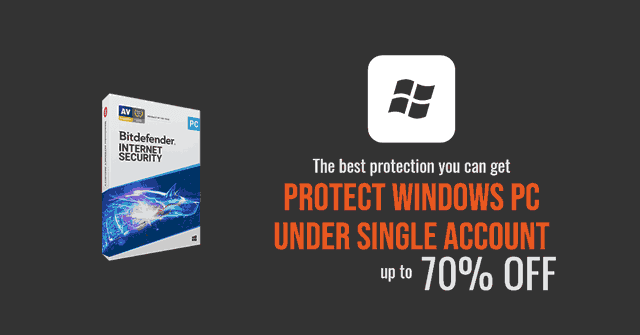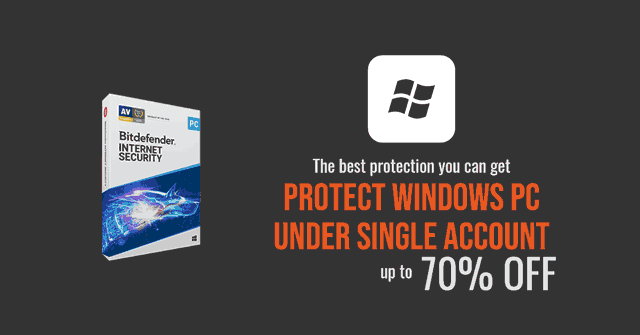 You can avail of the latest discounts on Internet Security by using our Bitdefender Internet Security coupon codes section. In this way, it is always guaranteed that you will save more than 60%. If you are worried about Total Security pricing, you can check our Bitdefender Total Security Coupon Codes section. We regularly update the Bitdefender Internet Security discount coupons. Hence, you will always get Bitdefender at the best prices.
Bitdefender Internet Security: Performance
Using Bitdefender Internet Security, you get a 100% satisfaction guarantee. Internet Security is an ideal antivirus product for home users. Hence, you must carefully select the security product. Another factor to consider is your internet usage habits.
Suppose you are only using the internet for basic tasks like Email reading, video streaming, etc. Then Internet Security has more features than you will need. Also, you have to be sure that you follow basic online safety rules. No matter what security application you are using, prevention is better than cure.
Test Summary
We tested Bitdefender Internet Security on Windows 10 64 Bit system. The overall experience was great. There are significant performance boosts in the product line. Everything ran smoothly without any problem. We also noticed a bit of slowdown initially after the first boot. It seems like Bitdefender takes some time to settle in.
After installation, initial scan, update, and reboot, everything went smoothly. There were no issues with system speed or boot time. Therefore, do not worry if you face the same situation. Just give it some time.
Conclusion
In Bitdefender Internet Security, the protection is rock solid. In addition to a brilliant zero-day detection, Bitdefender scored well with a minimal number of false-positive detections. We at Dealarious.com like the speed with which Bitdefender operates. While testing it, infected files were removed even without notification. Hence, we can say Internet Security is the least intrusive Antivirus that we have come across.
Now you can also use our Bitdefender Internet Security coupon code and save more than 50% on your purchase. Let us know in the review section if the discount coupons are not working.